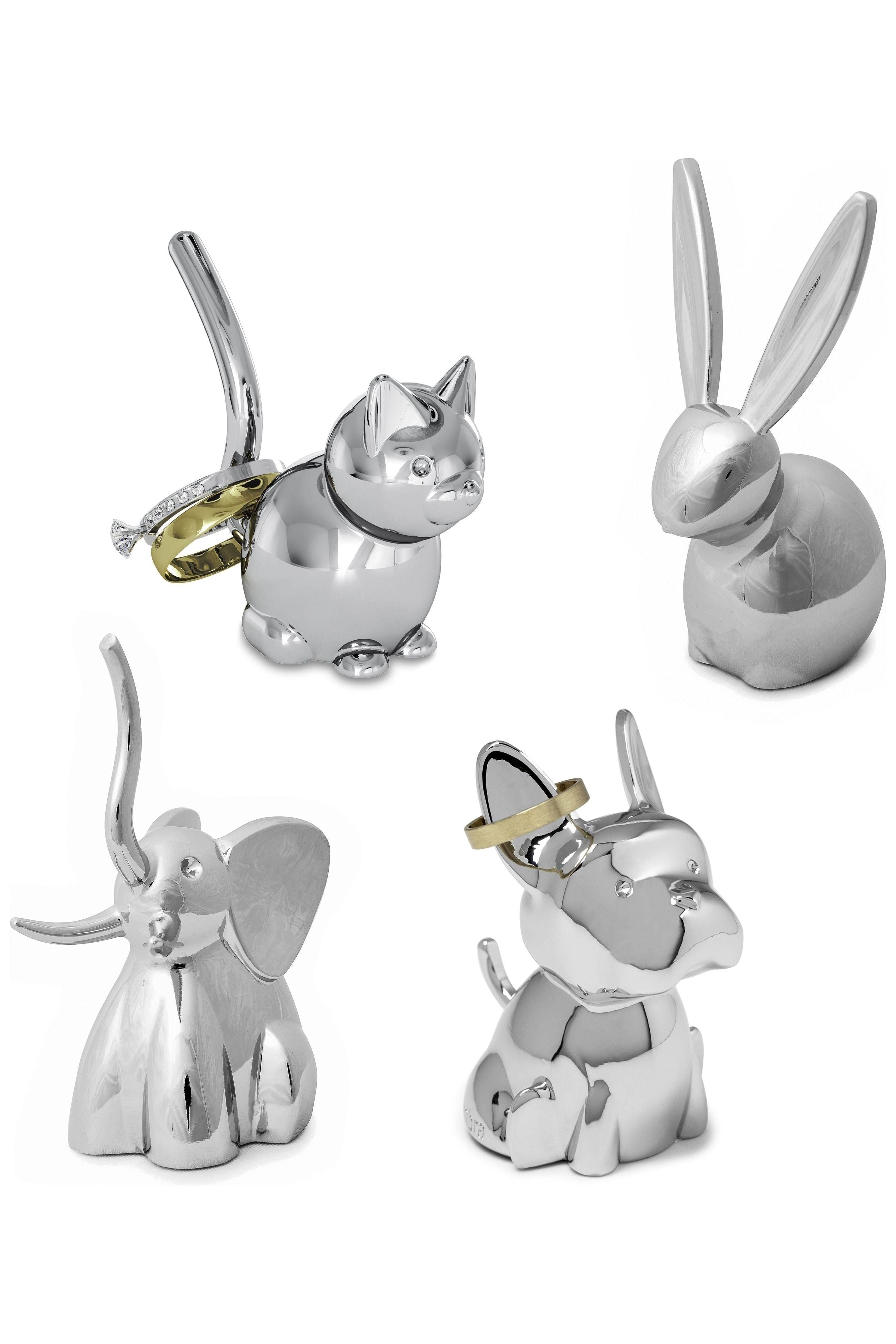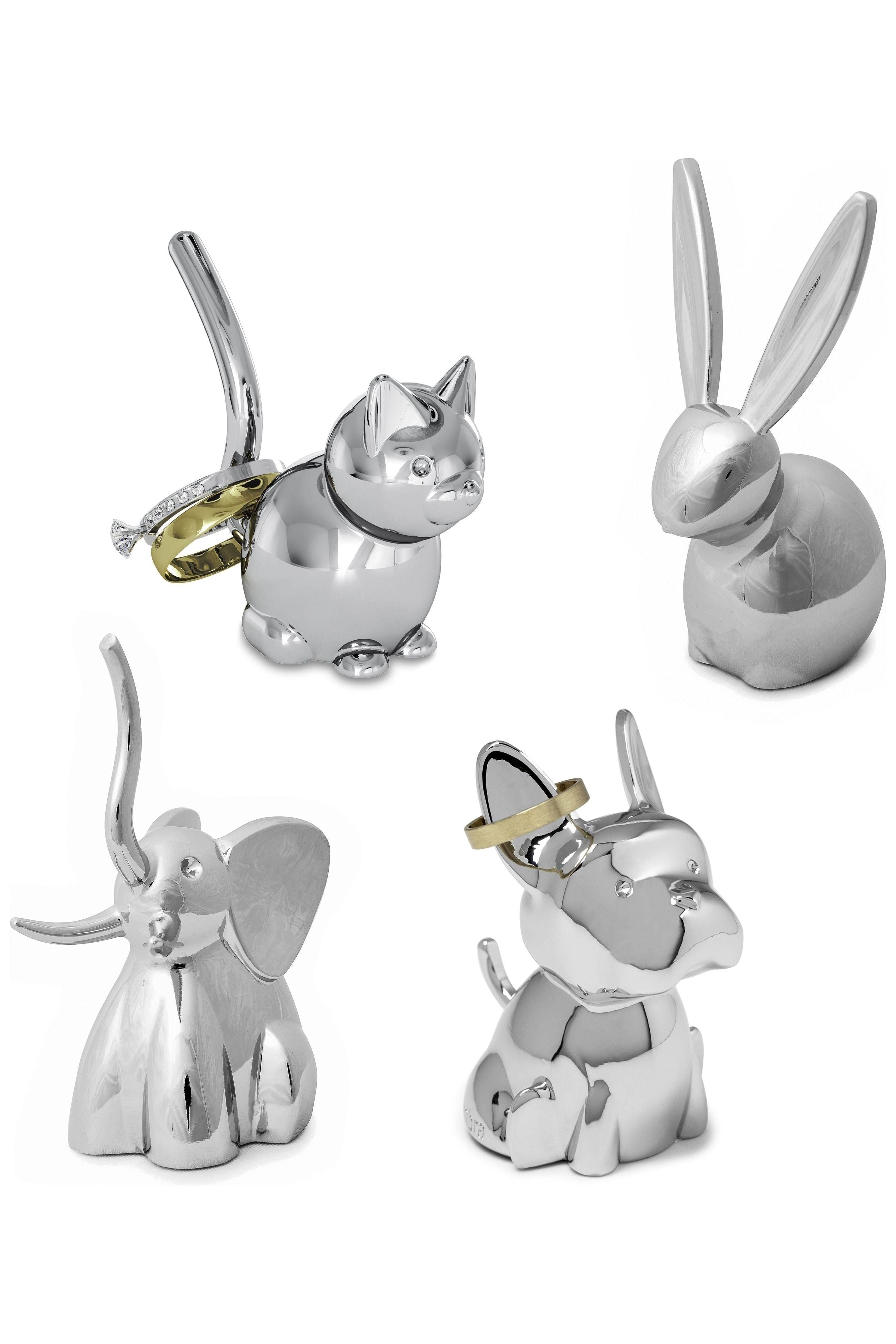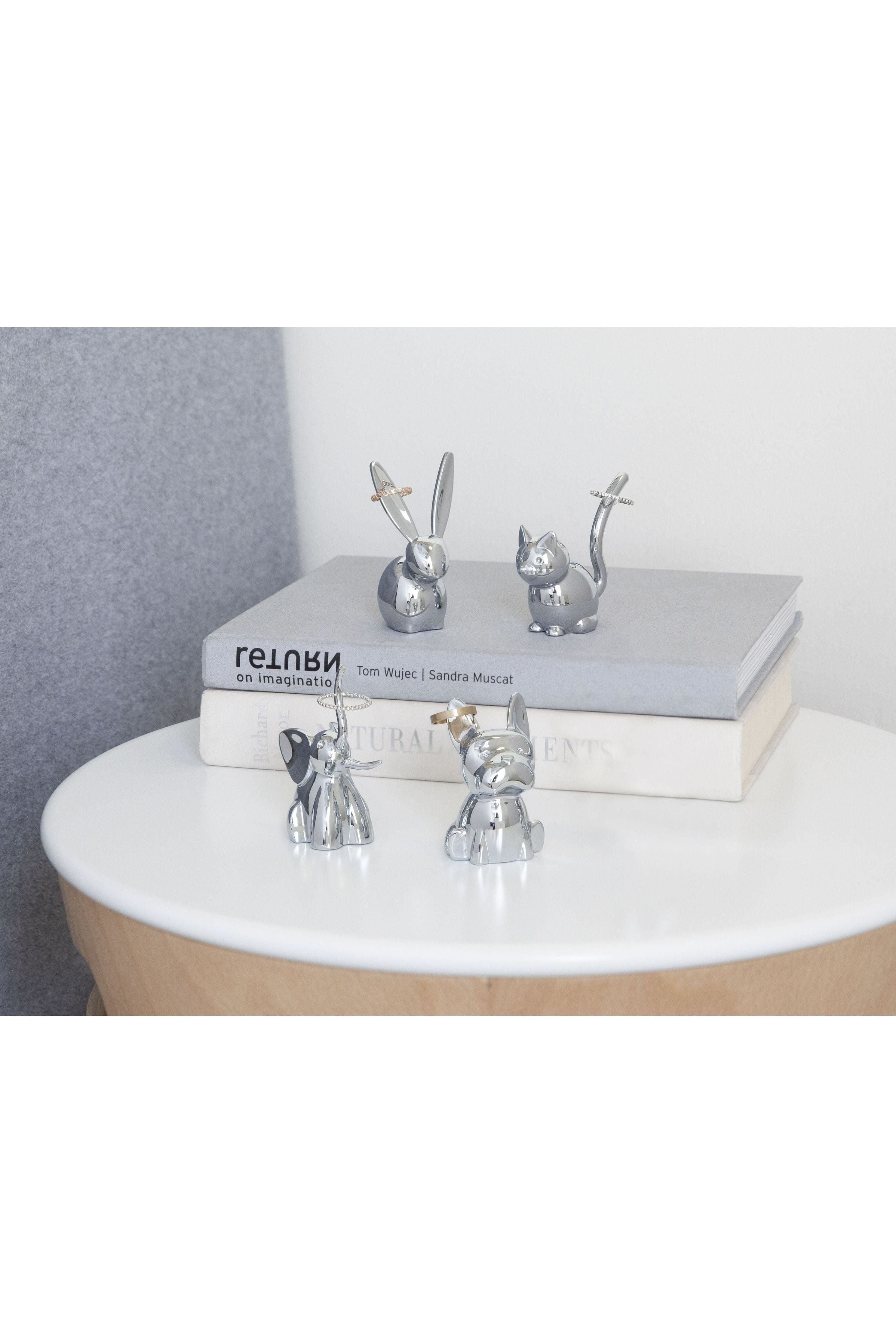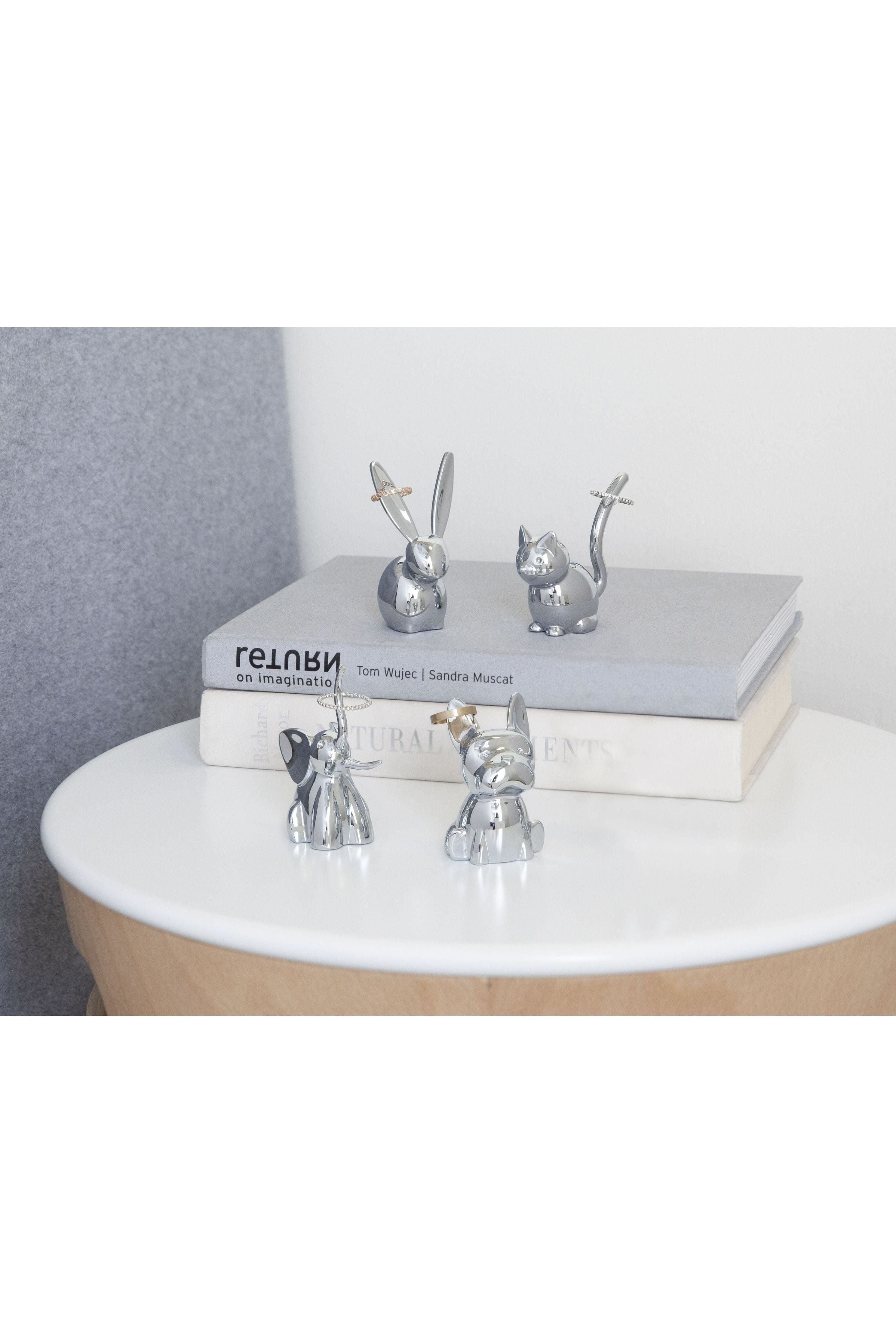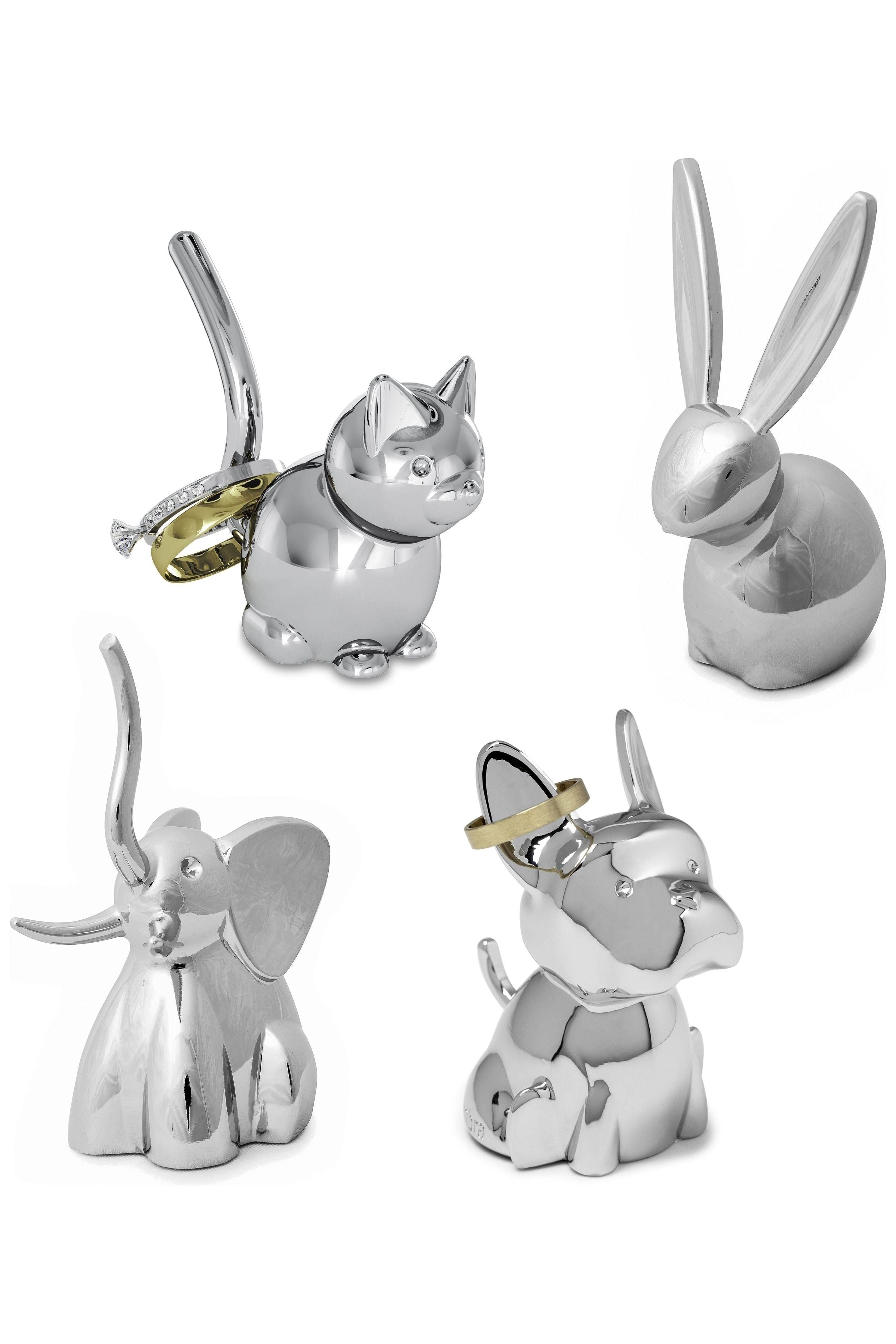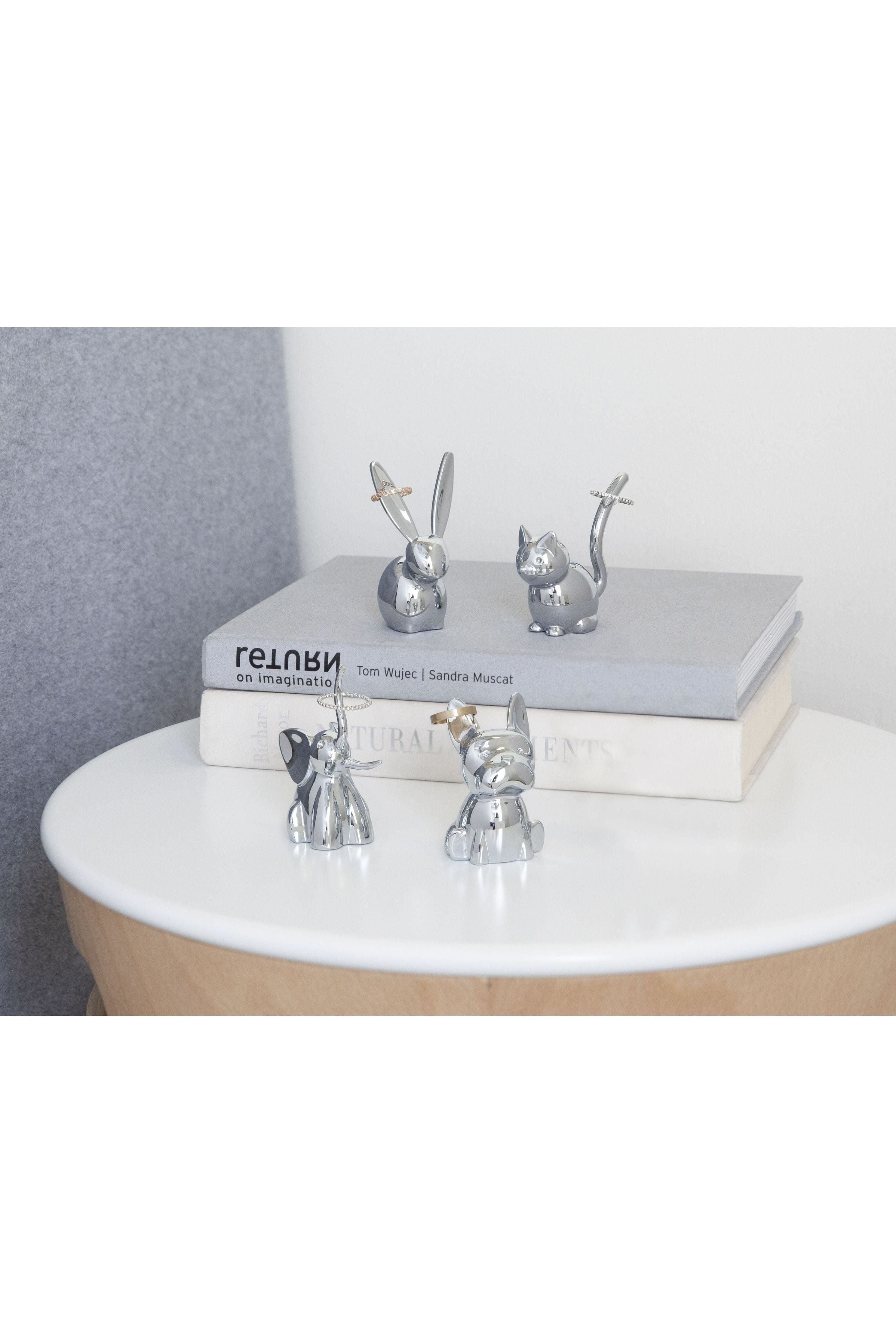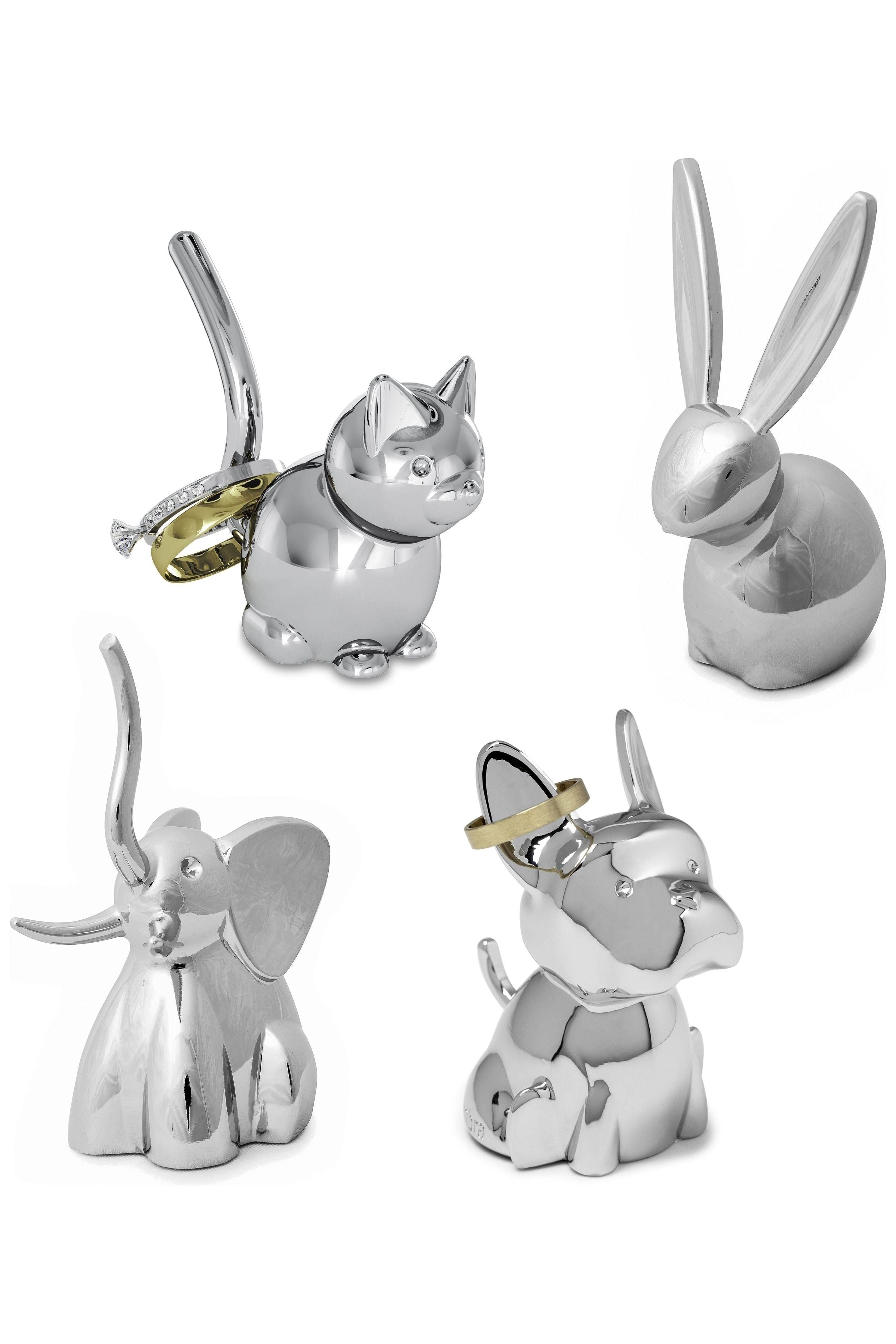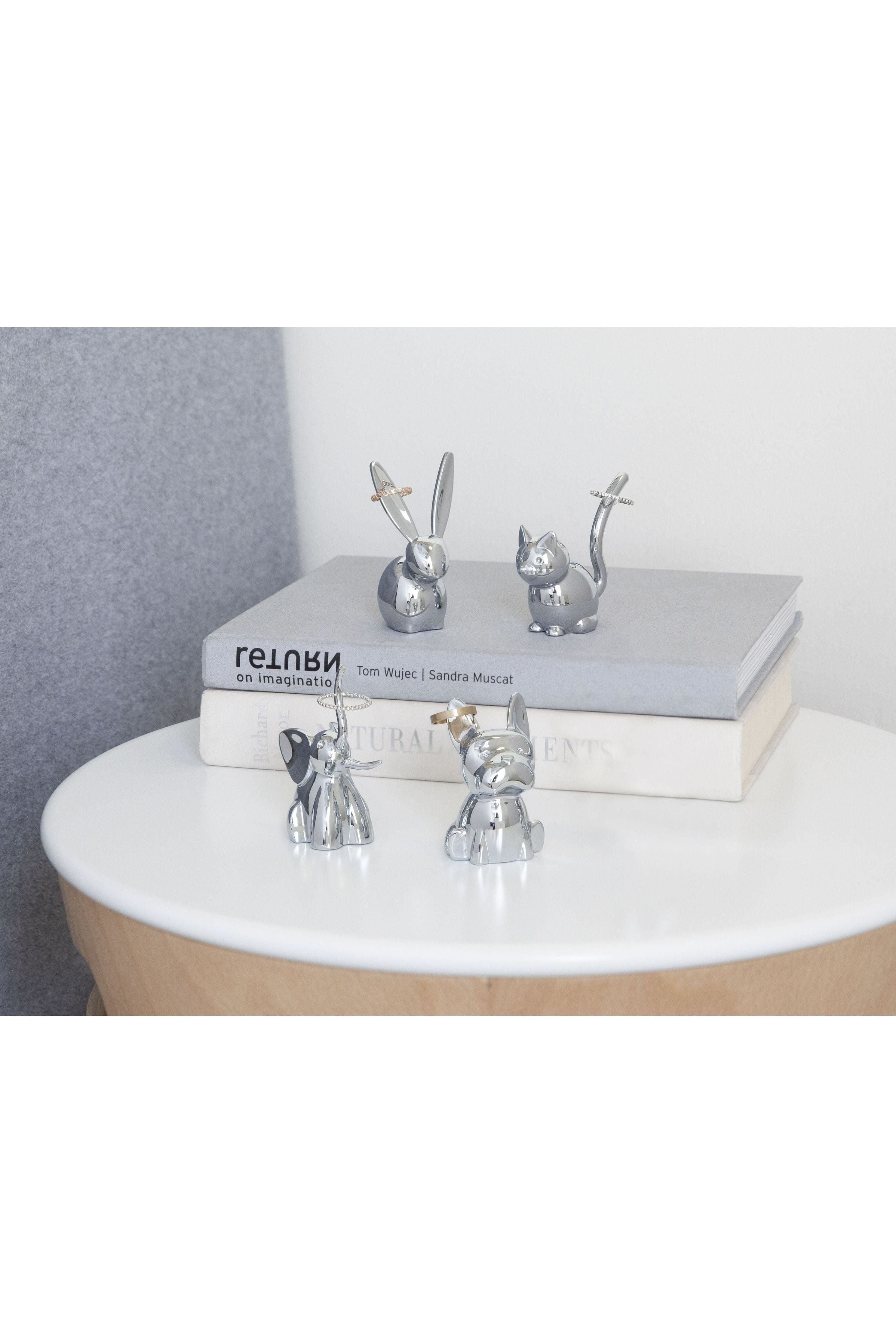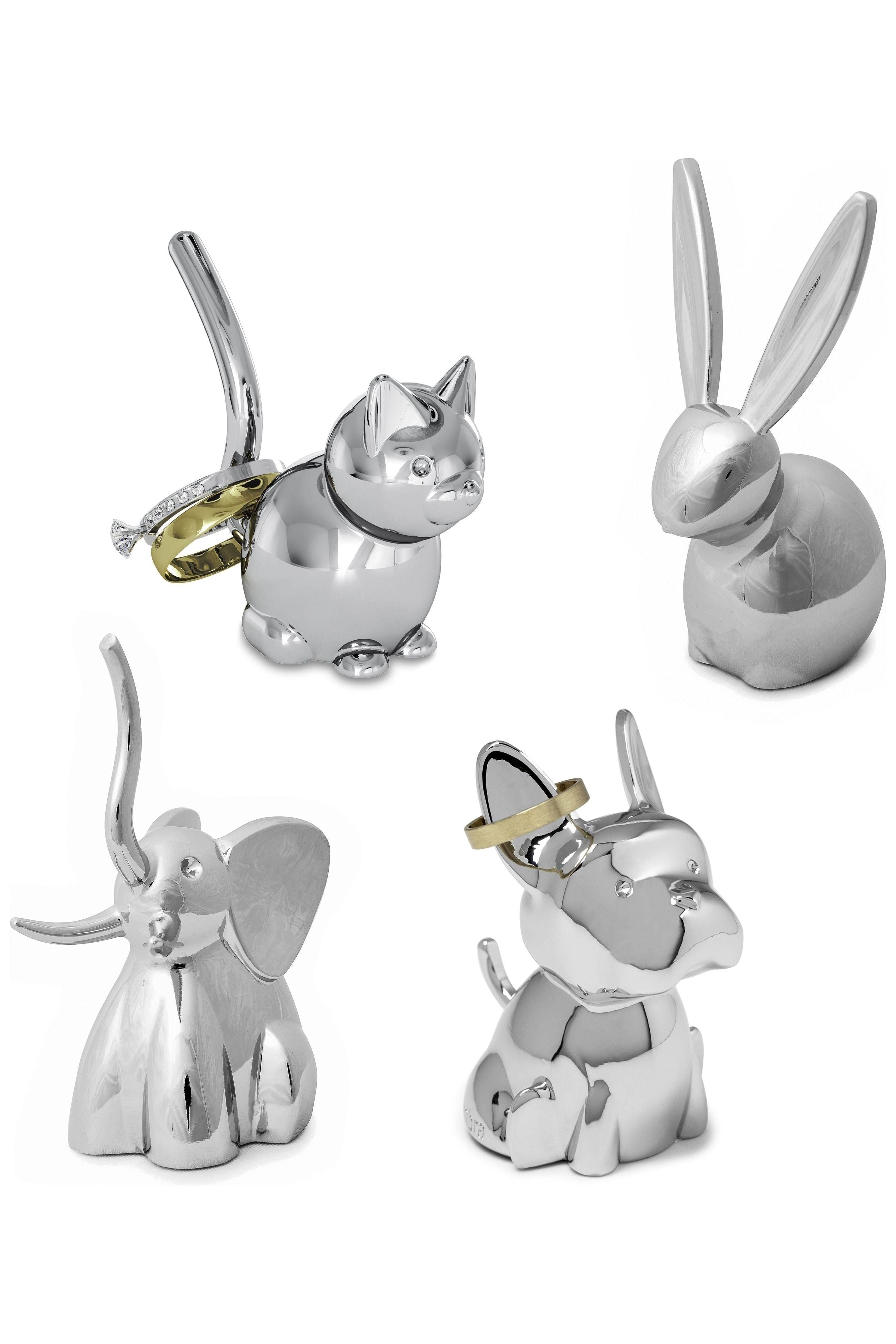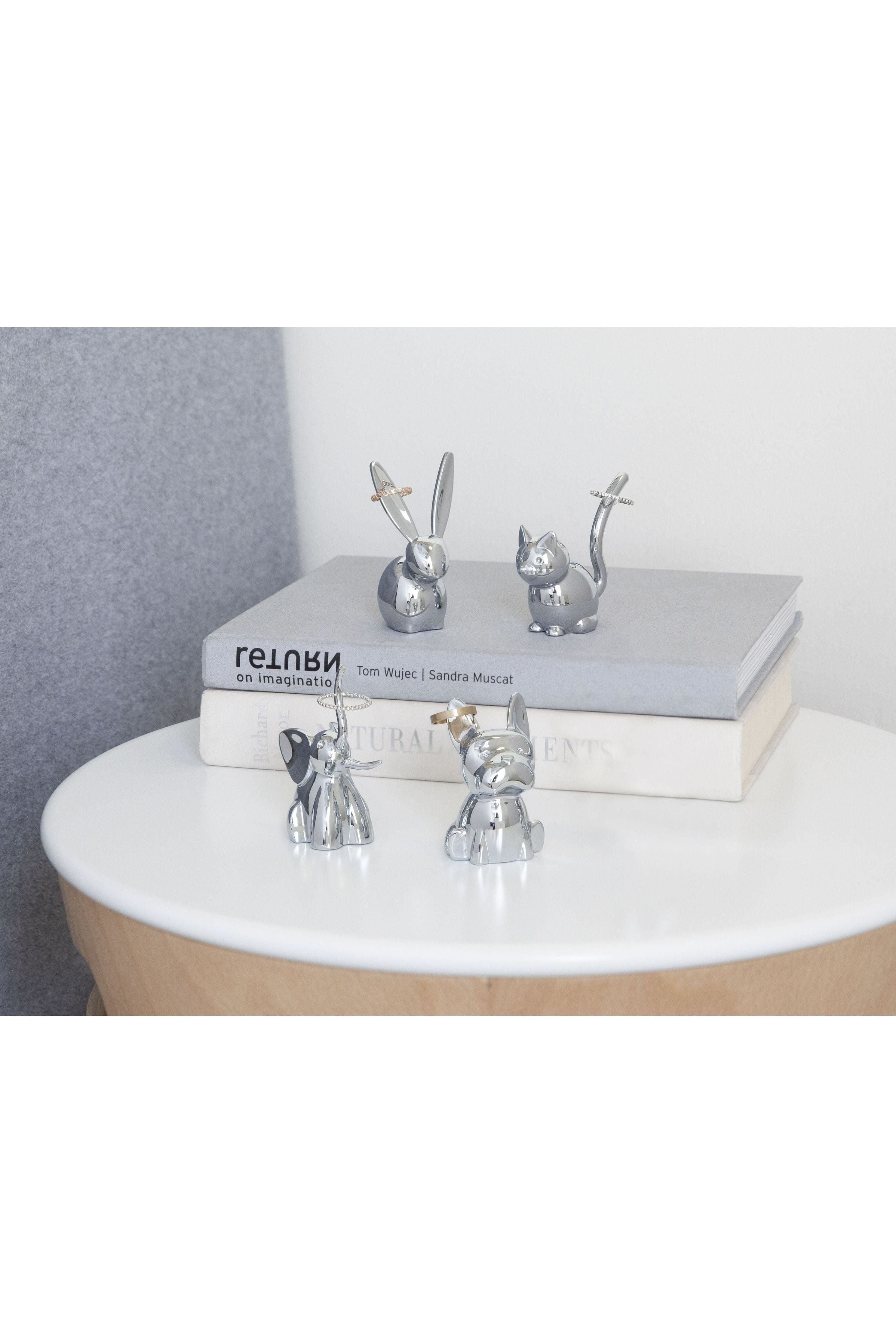 Zoola Ring Holder - Assorted
Zoola ring holders are a playful gift and practical jewellery storage solution.
Each Zoola ring holder is constructed of zinc metal and has a shiny chrome-plated finish.
The petite, yet sturdy animal ring holder complements and blends into many interior spaces.
Don't let the small size fool you, each animal ring holder can house eight or more rings.
The bottom surface of each animal features a felt liner to prevent scratching the surface its sits on.