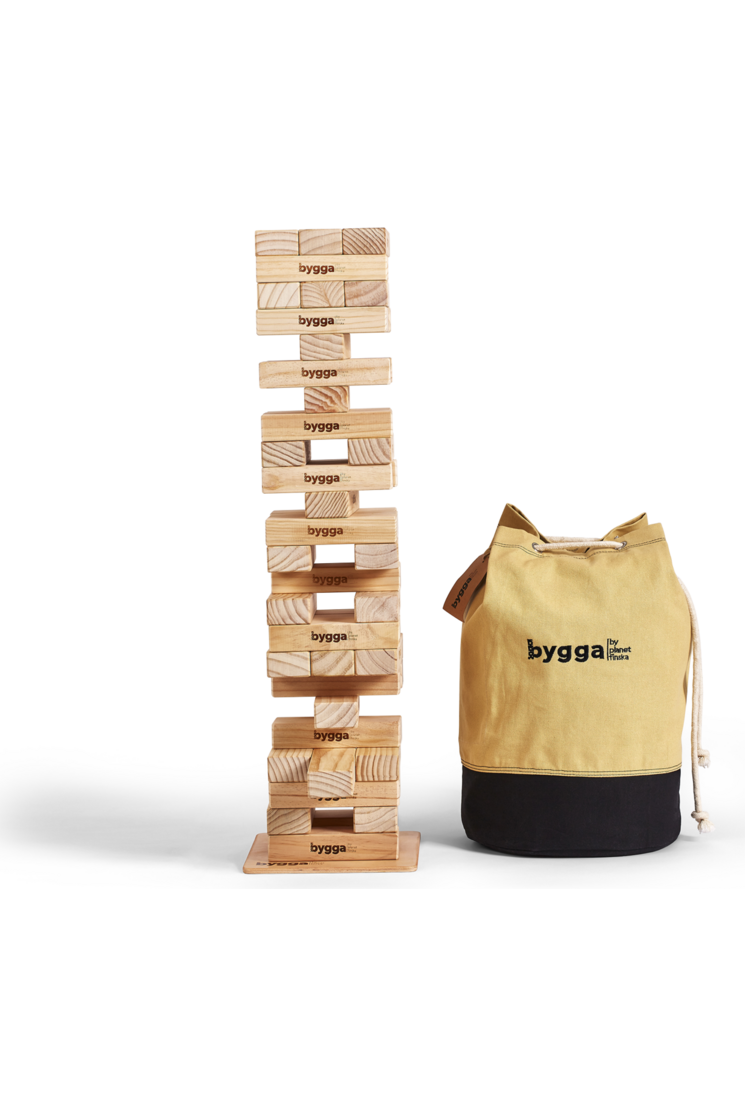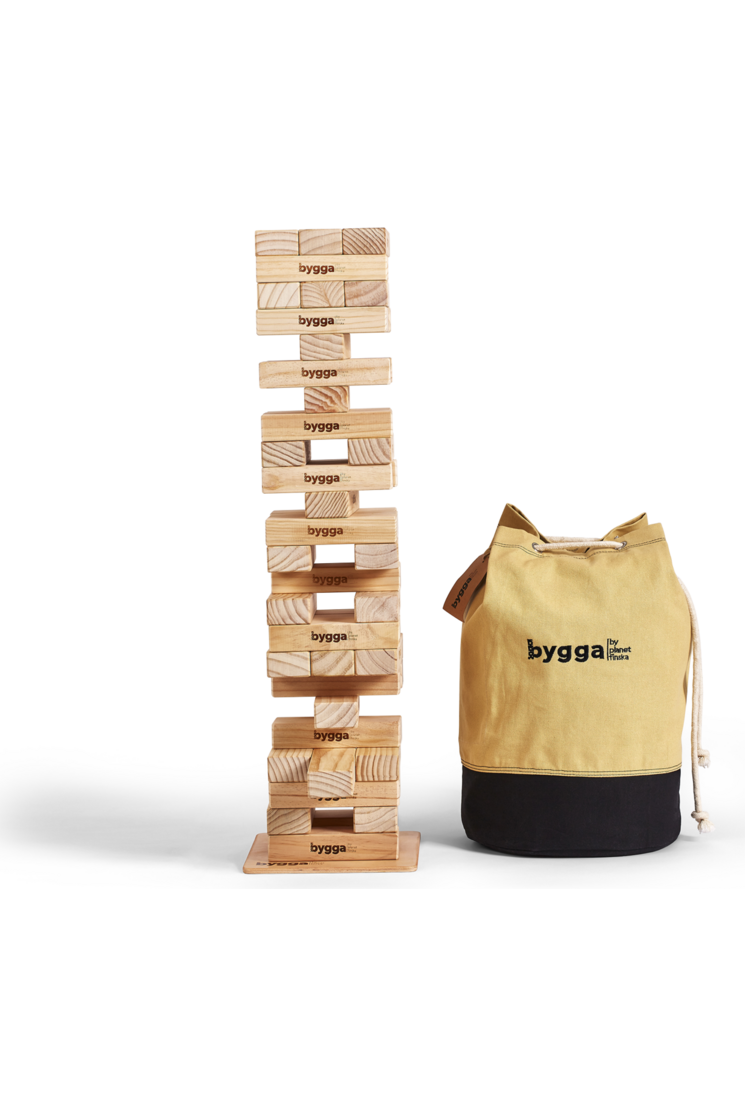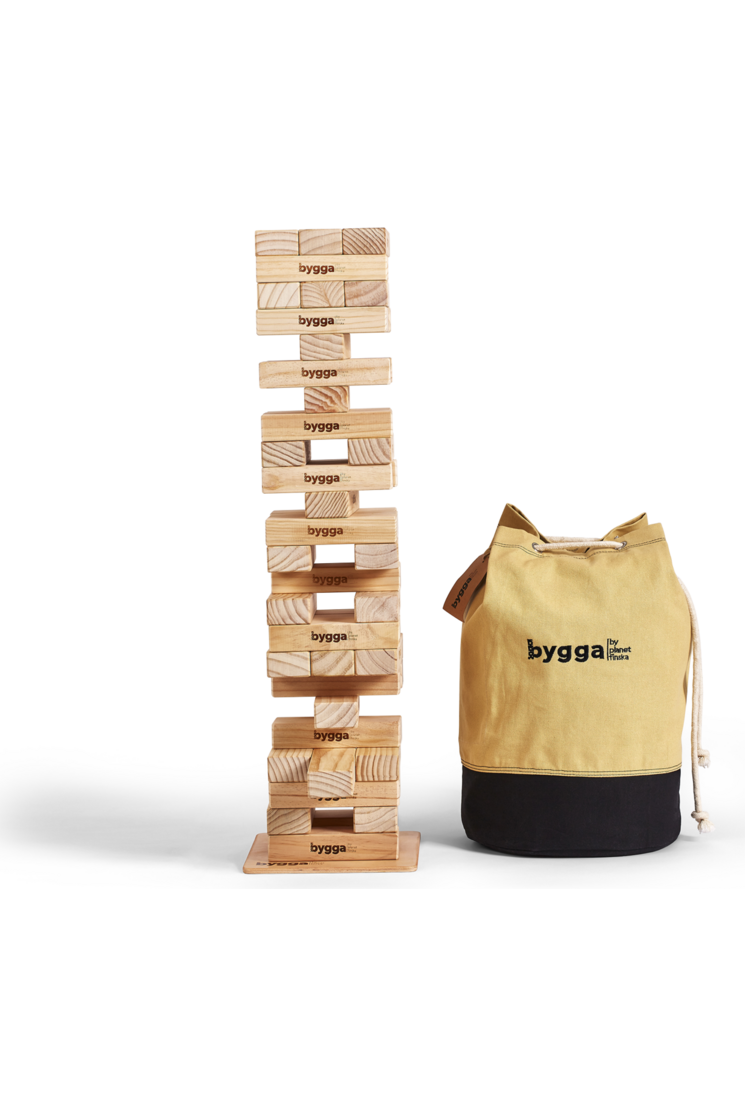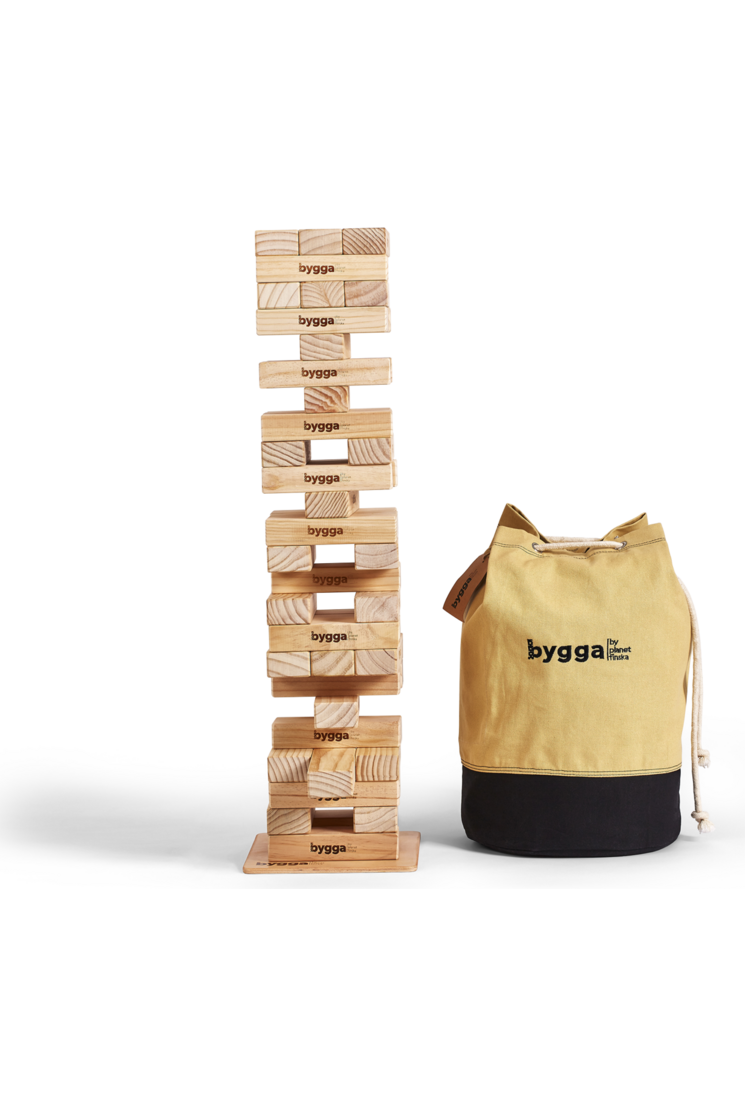 **PLEASE NOTE ADDITIONAL SHIPPING CHARGES APPLY FOR THIS BULKY ITEM. WE WILL CONTACT YOU POST CHECKOUT. ALTERNATIVELY CONTACT US FOR MORE DETAILS BEFORE PURCHASING**
Meet Bygga, our new giant outdoor sized tumble tower or jenga game. Bygga, which is Swedish for "build", comes with 54 jumbo sized timber blocks immaculately crafted and each with a fine finish.
Bygga comes with stabilising baseboard and its own stylish canvas duffle bag with shoulder strap. Tower height starts at 70 cm but with the right level of skill Bygga can approach 2 metres during play.
Contents and Dimensions:
55 Bygga blocks, each block 6.5cm x 3.9cm x 19.5cm

Bygga Baseboard with varnish finish 26cm x 26cm x 0.8mm

Bygga heavy duty canvas duffle bag

Offical Bygga rule card