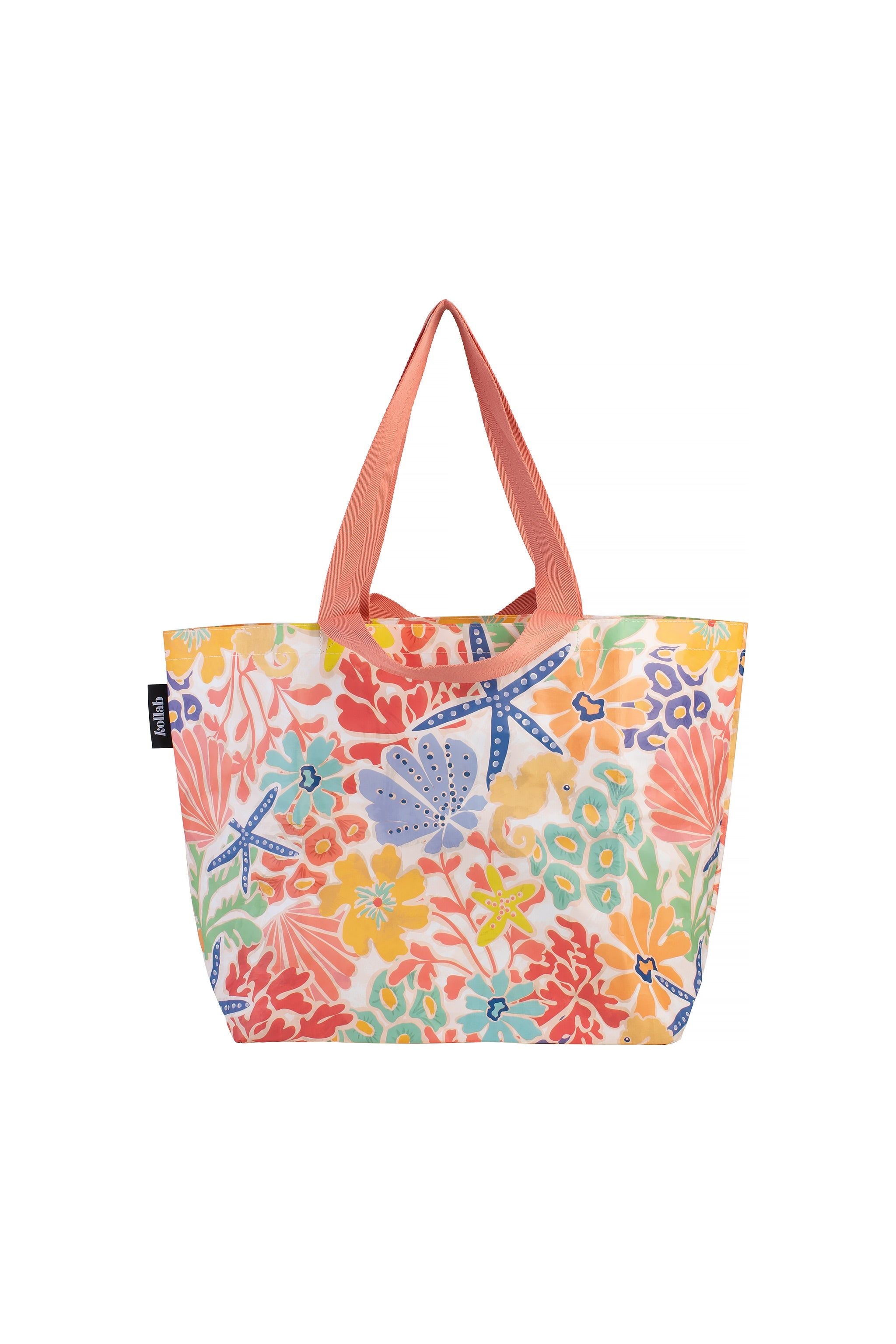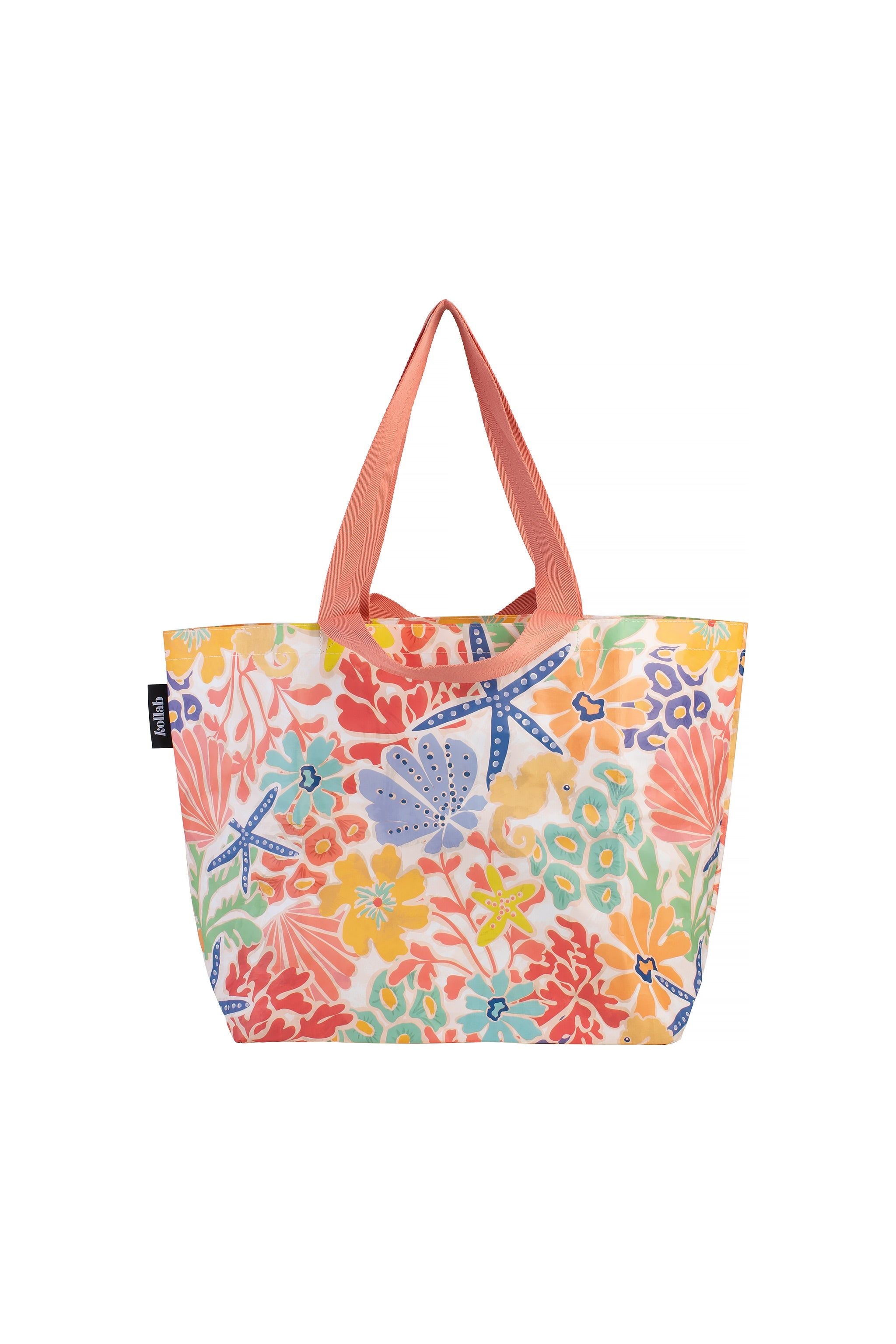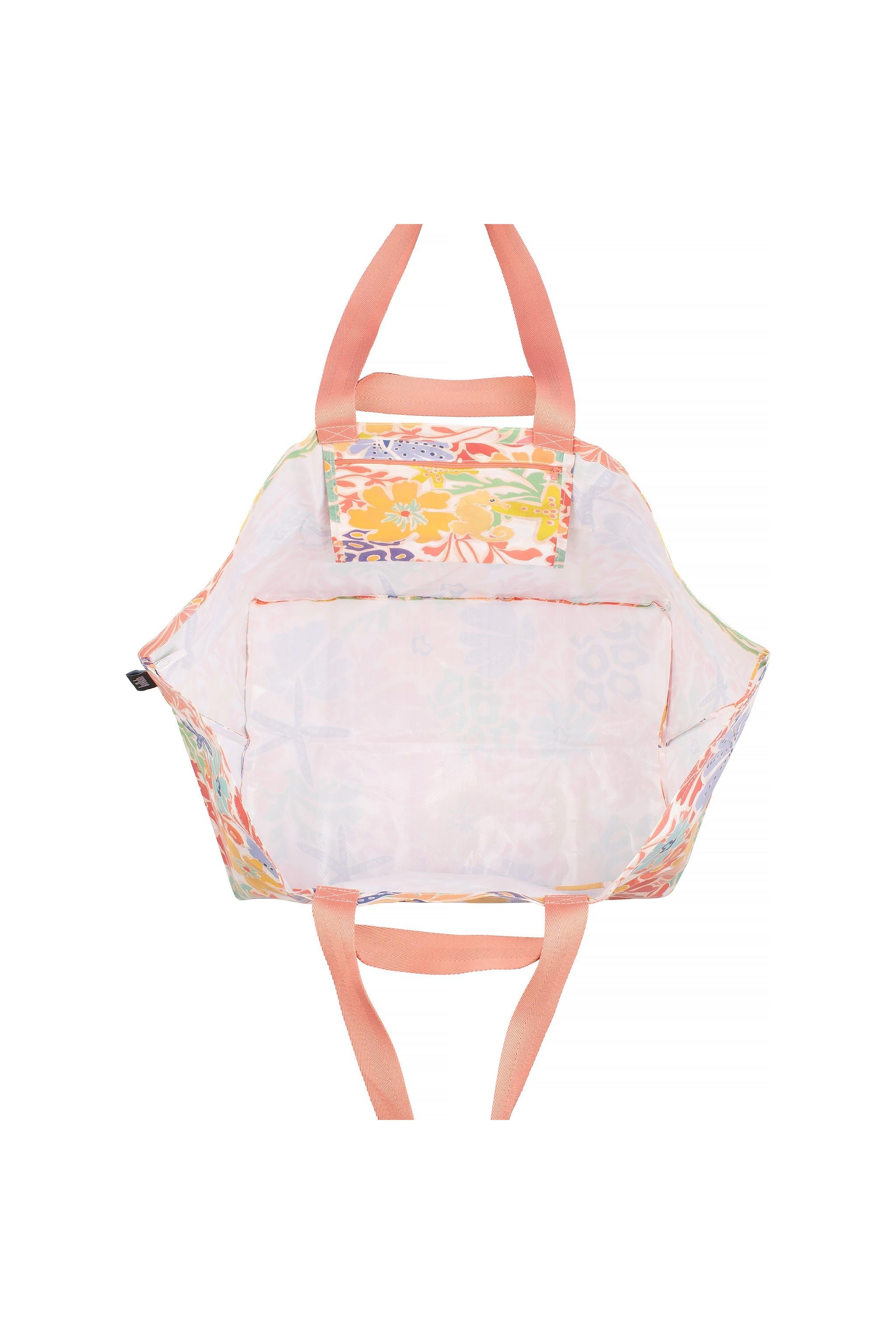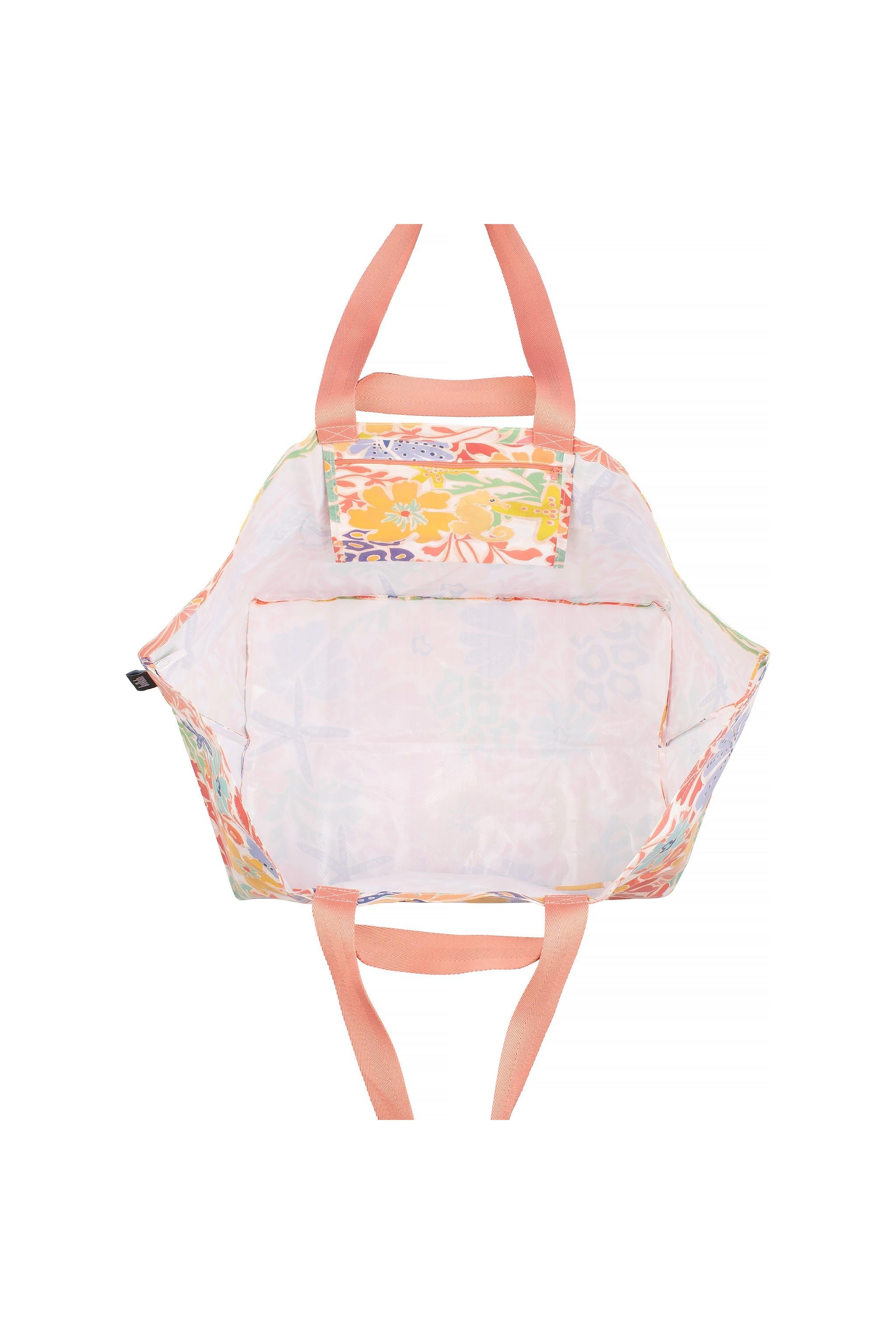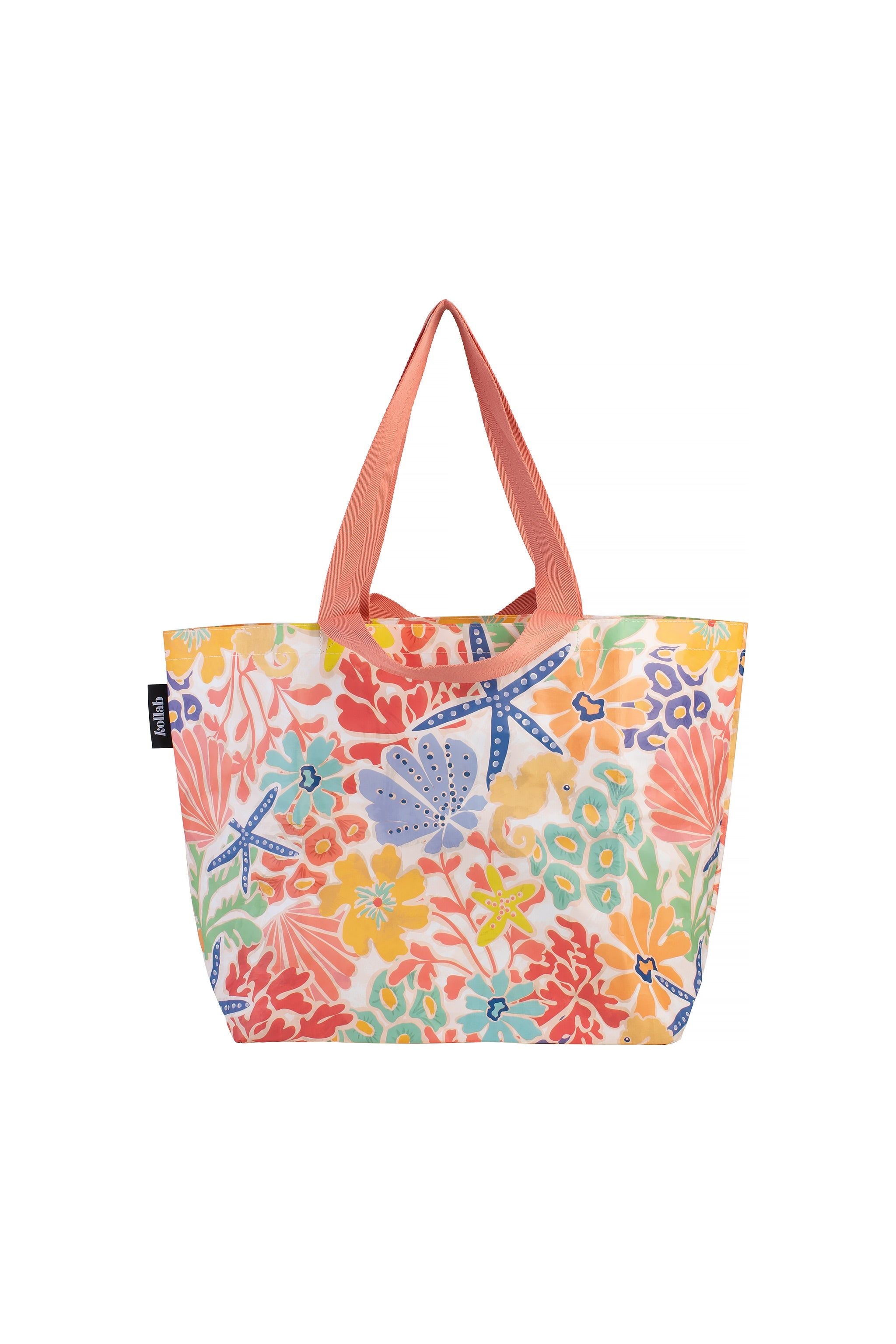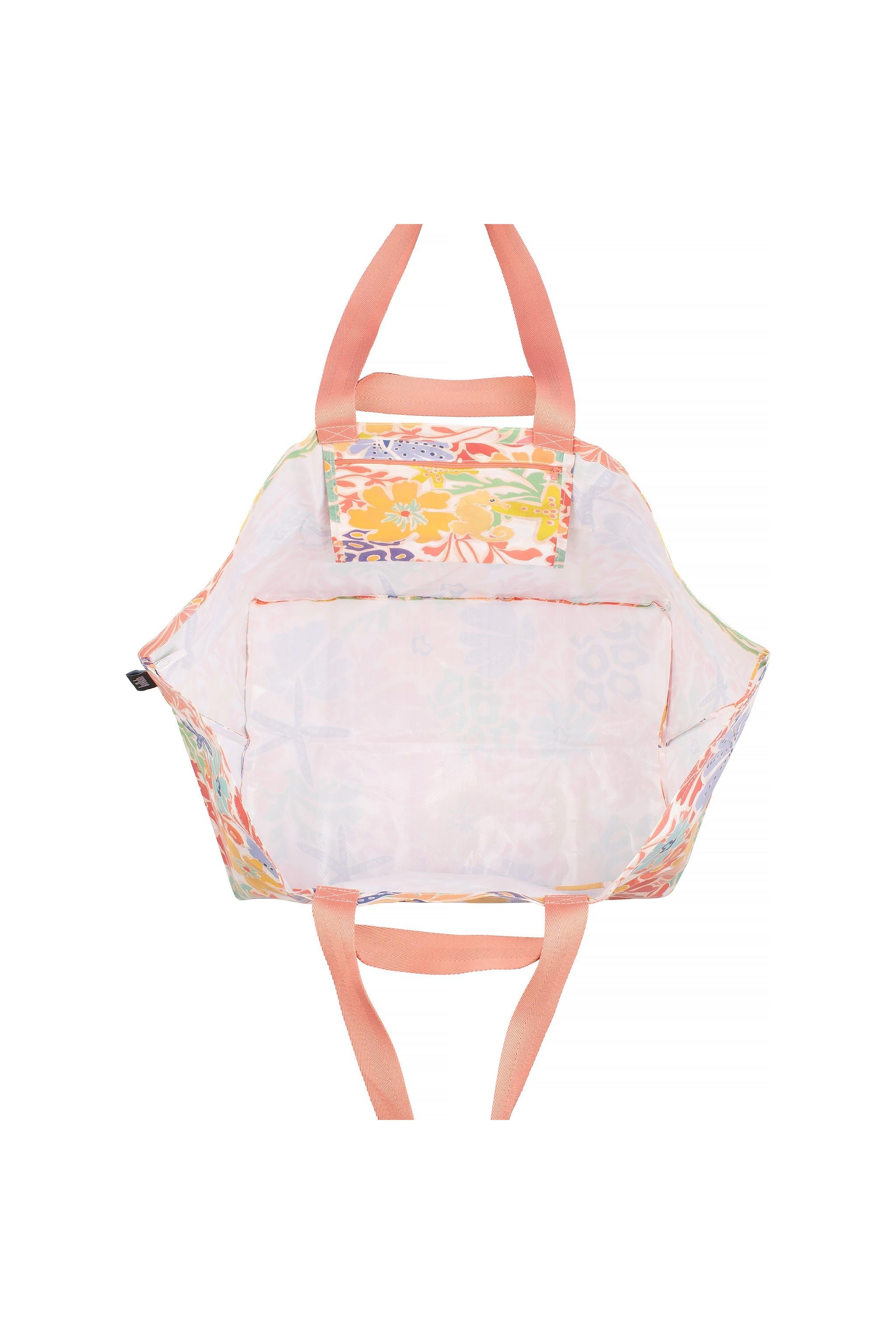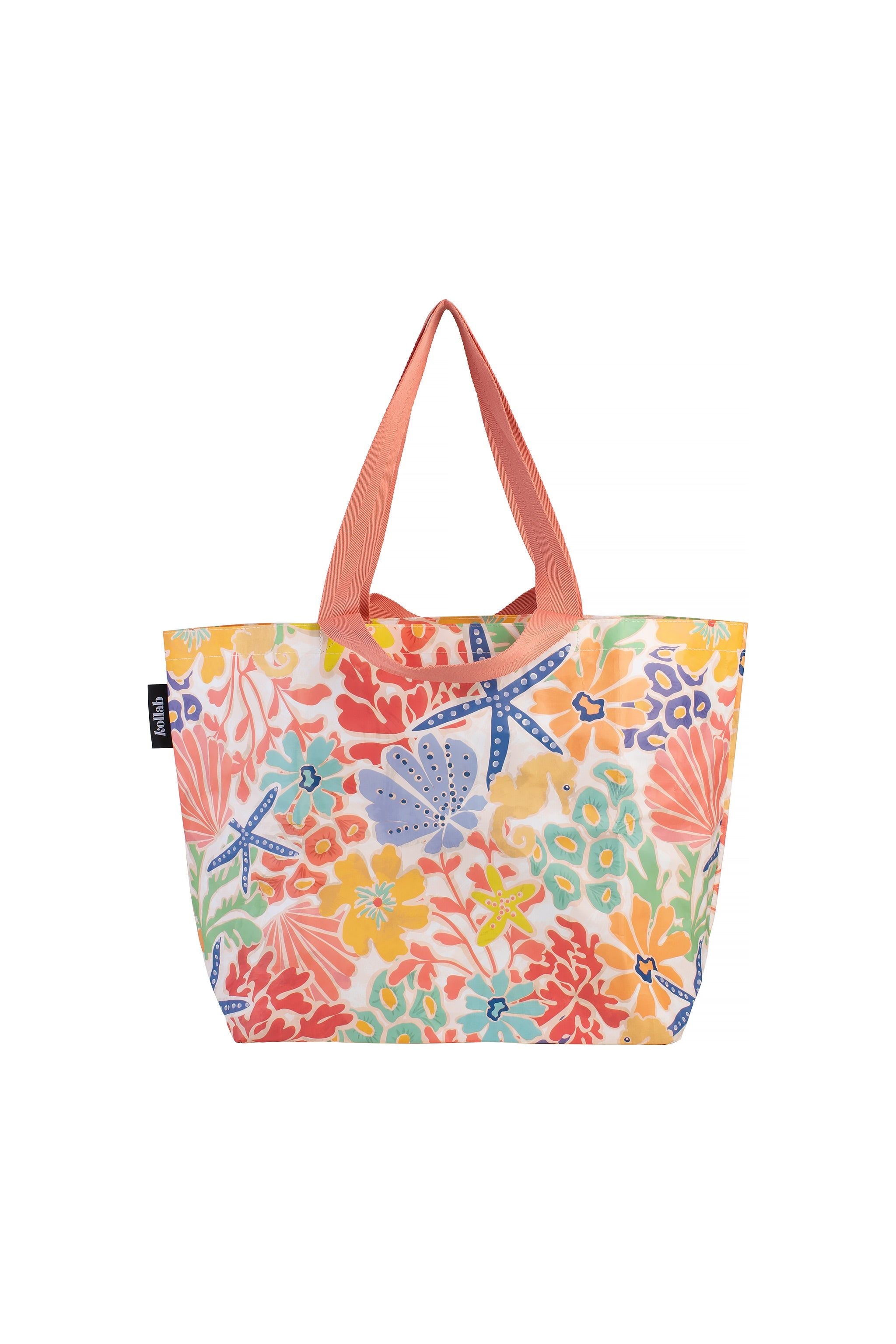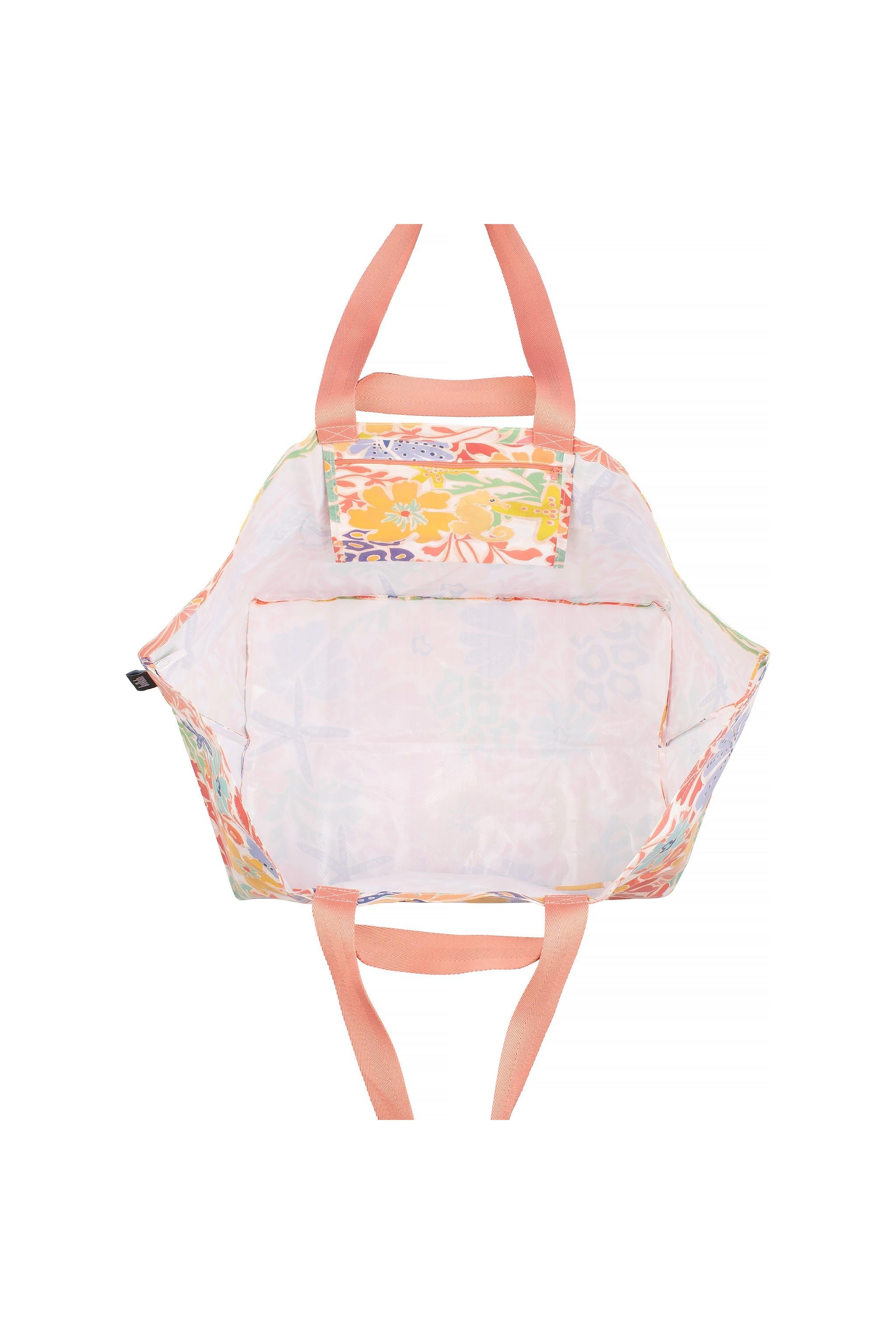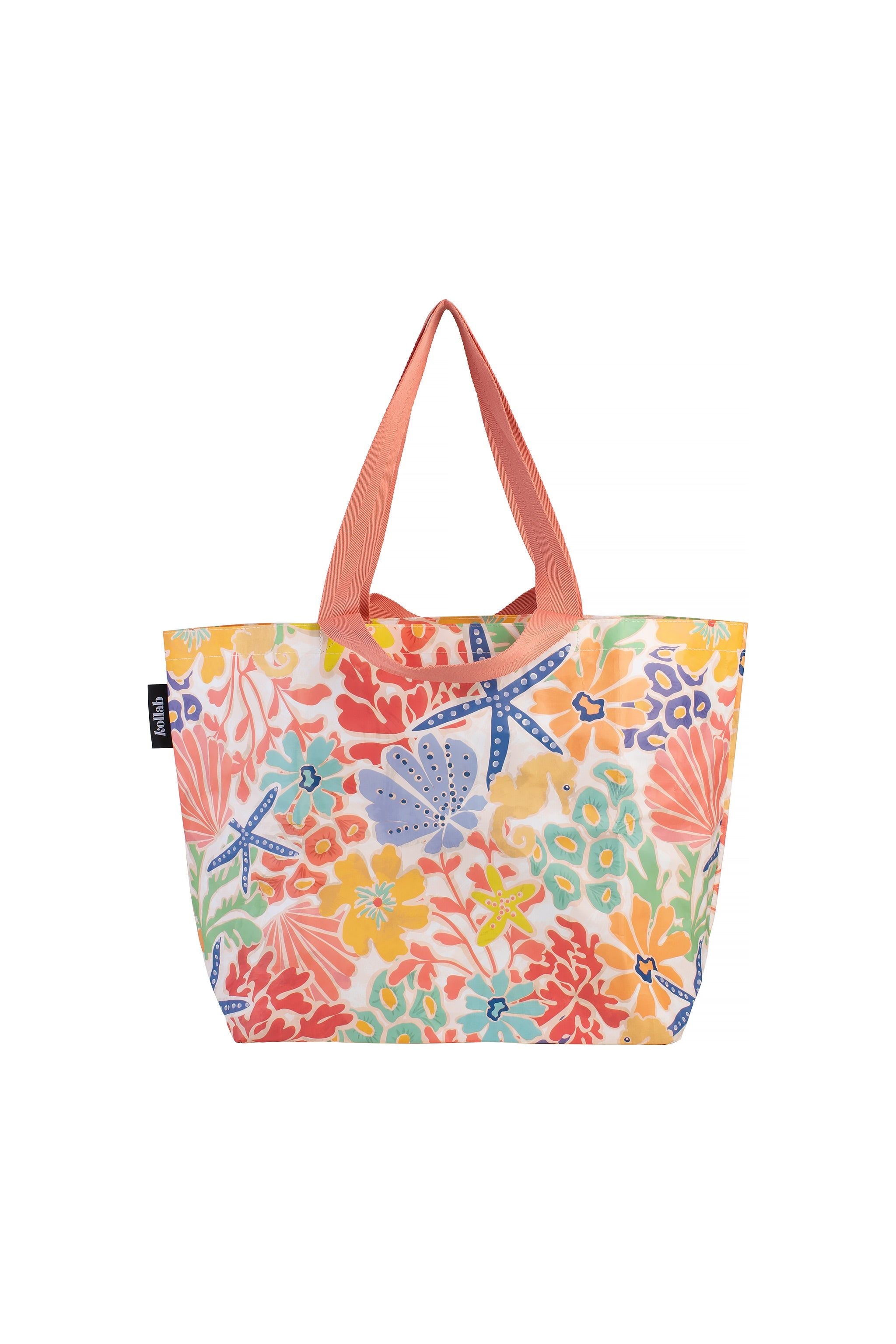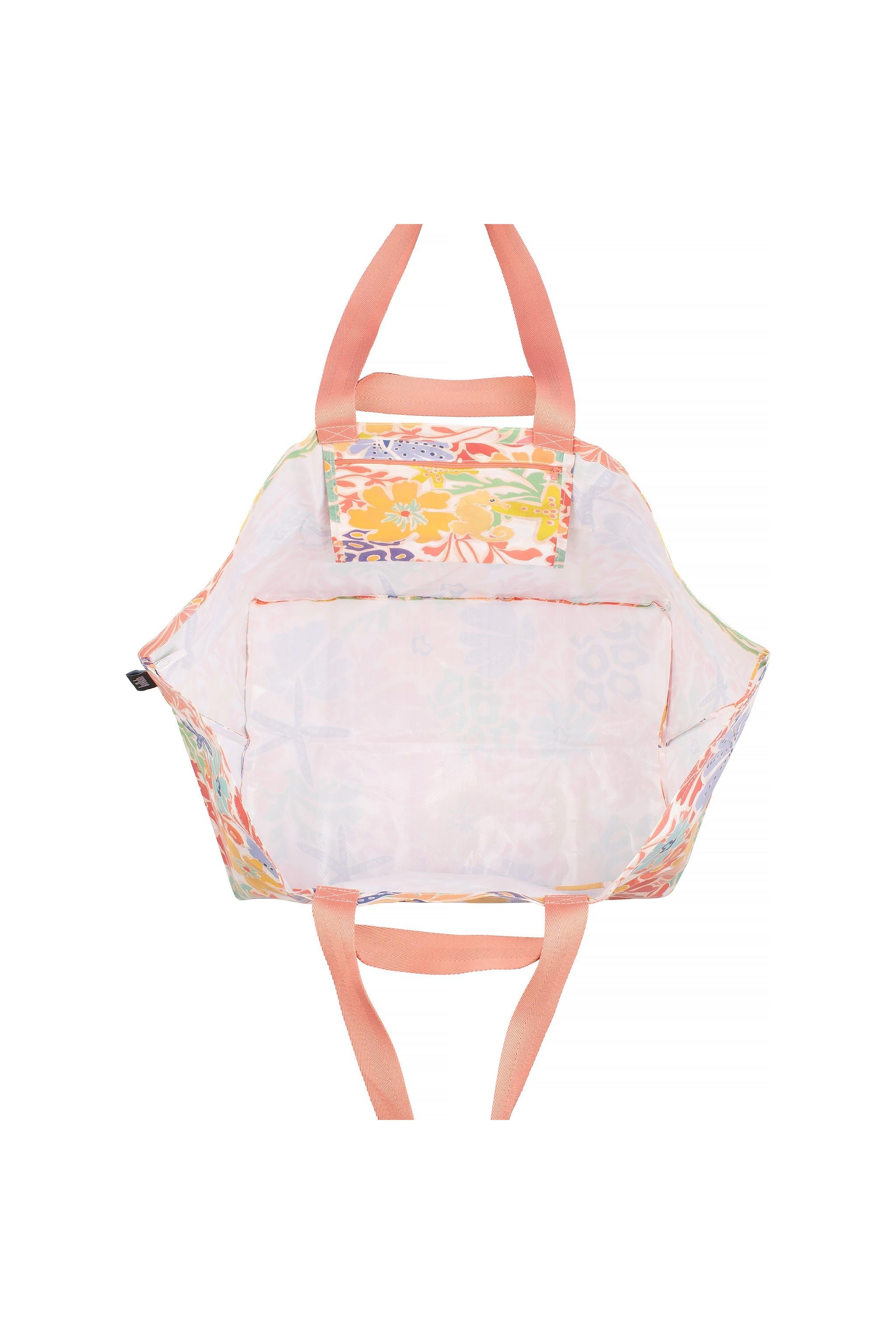 Kollab Shopper Tote - Sealife
Kollab has teamed up with textile artist Sarah Rowe, or better known as Miss Moresby. The inspiration for her abstract art that plays on contrasting colours and intense tones is drawn from the natural surroundings and characteristics of her hometown, Melbourne.
When you can't decide if versatility, size or style is your top priority, the Kollab Shopper covers all the bases, whether you're going to the beach or out for the day to the shops they are reinforced to handle the everyday.  
Water-resistant construction 
Internal pocket for wallet, phone & keys 
Durable cotton look handles partly made from recycled plastic bottles  
L 60cm, H 41cm, D 18cm  
Gardens of spring, a lively collection of abstracted suburban blooms, blossoming and growing to form a vivid and vibrant, richly coloured garden.  - Style Notes