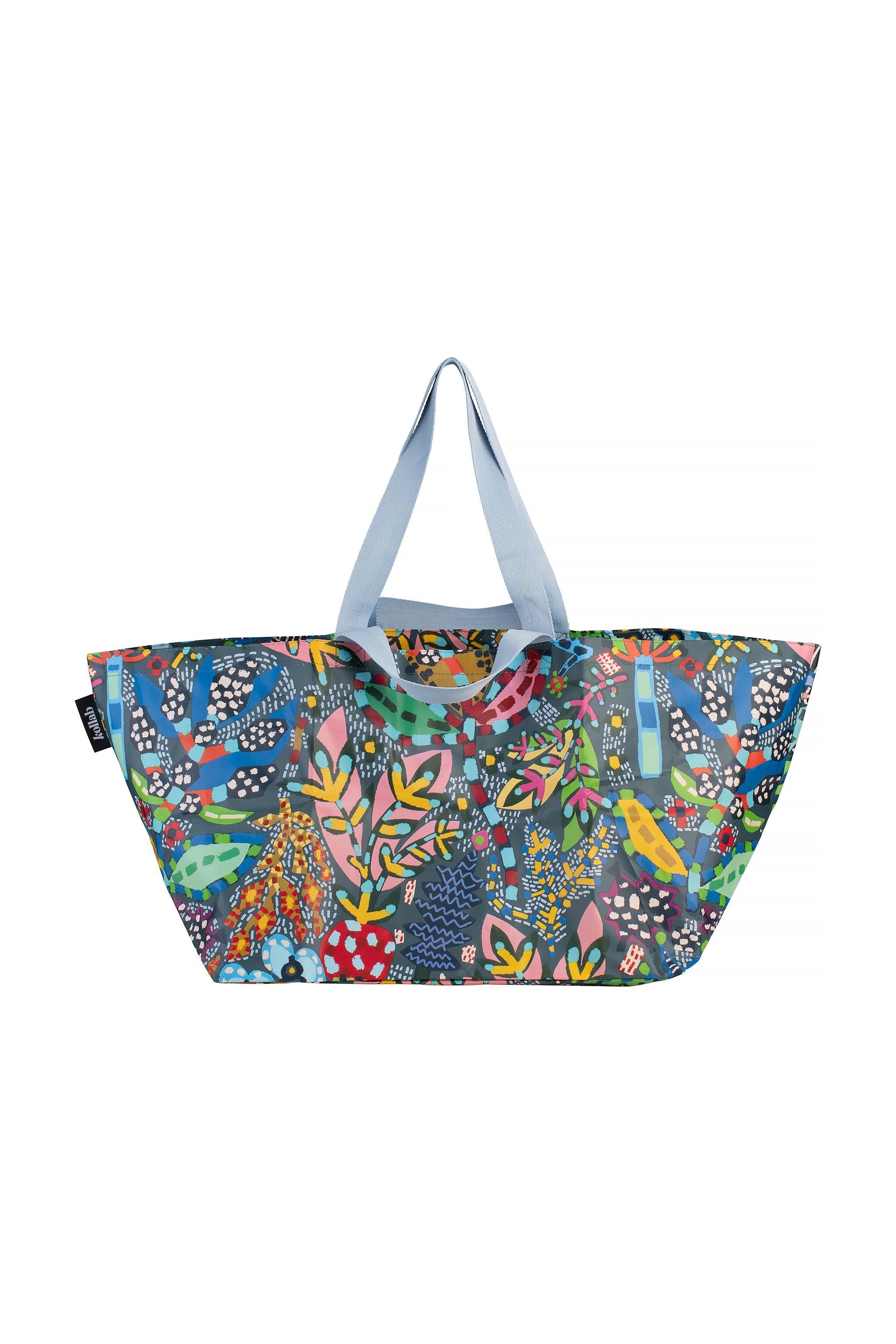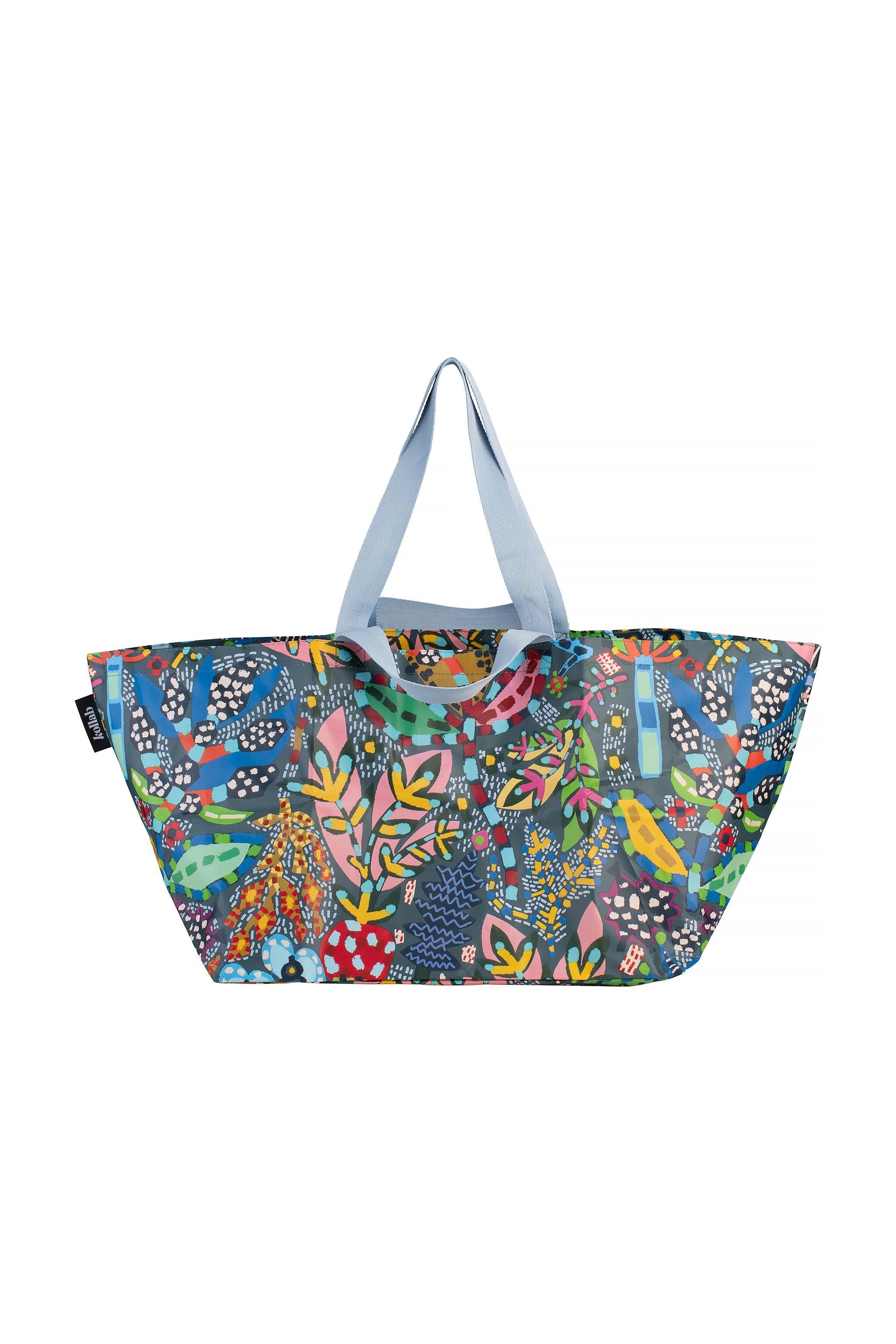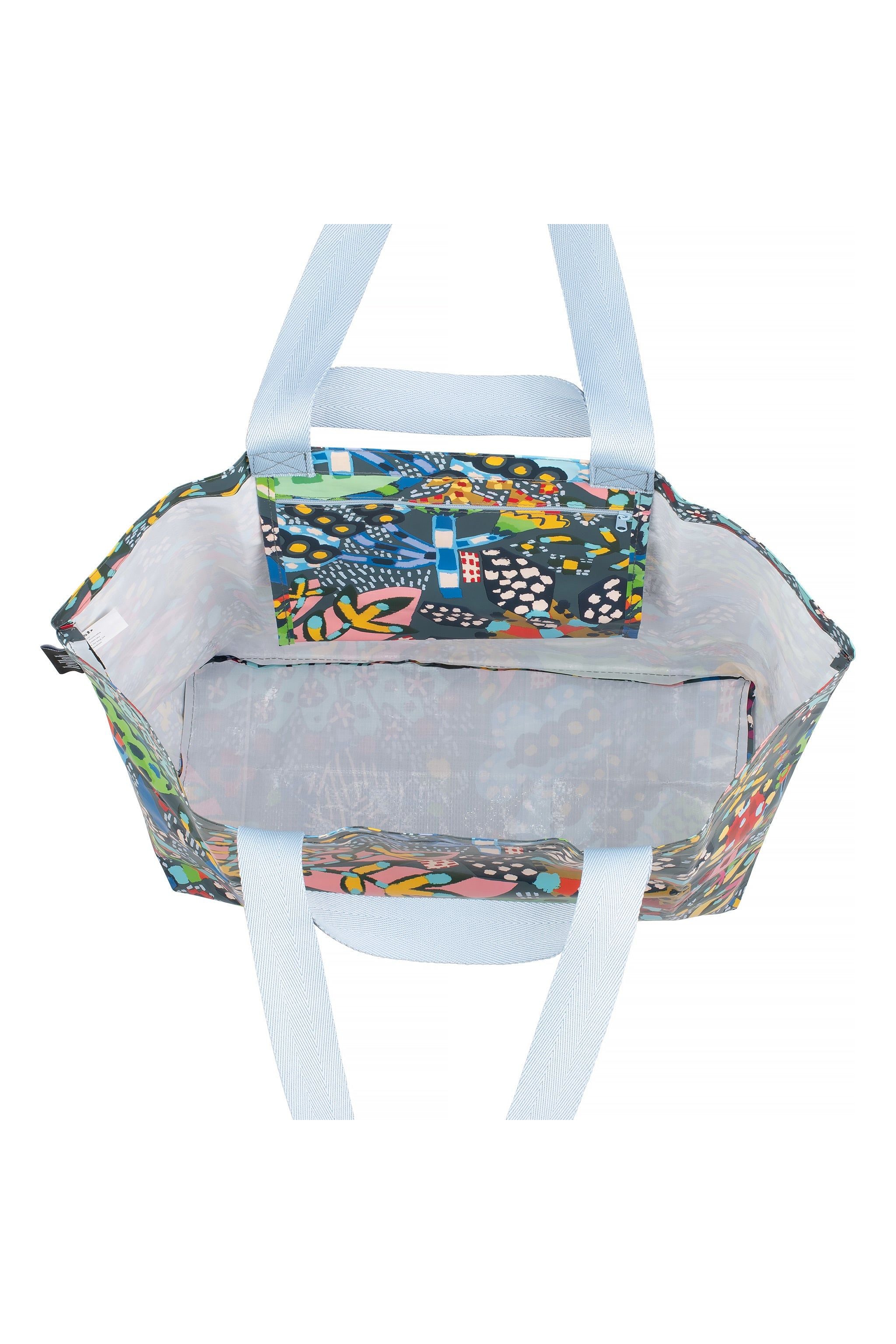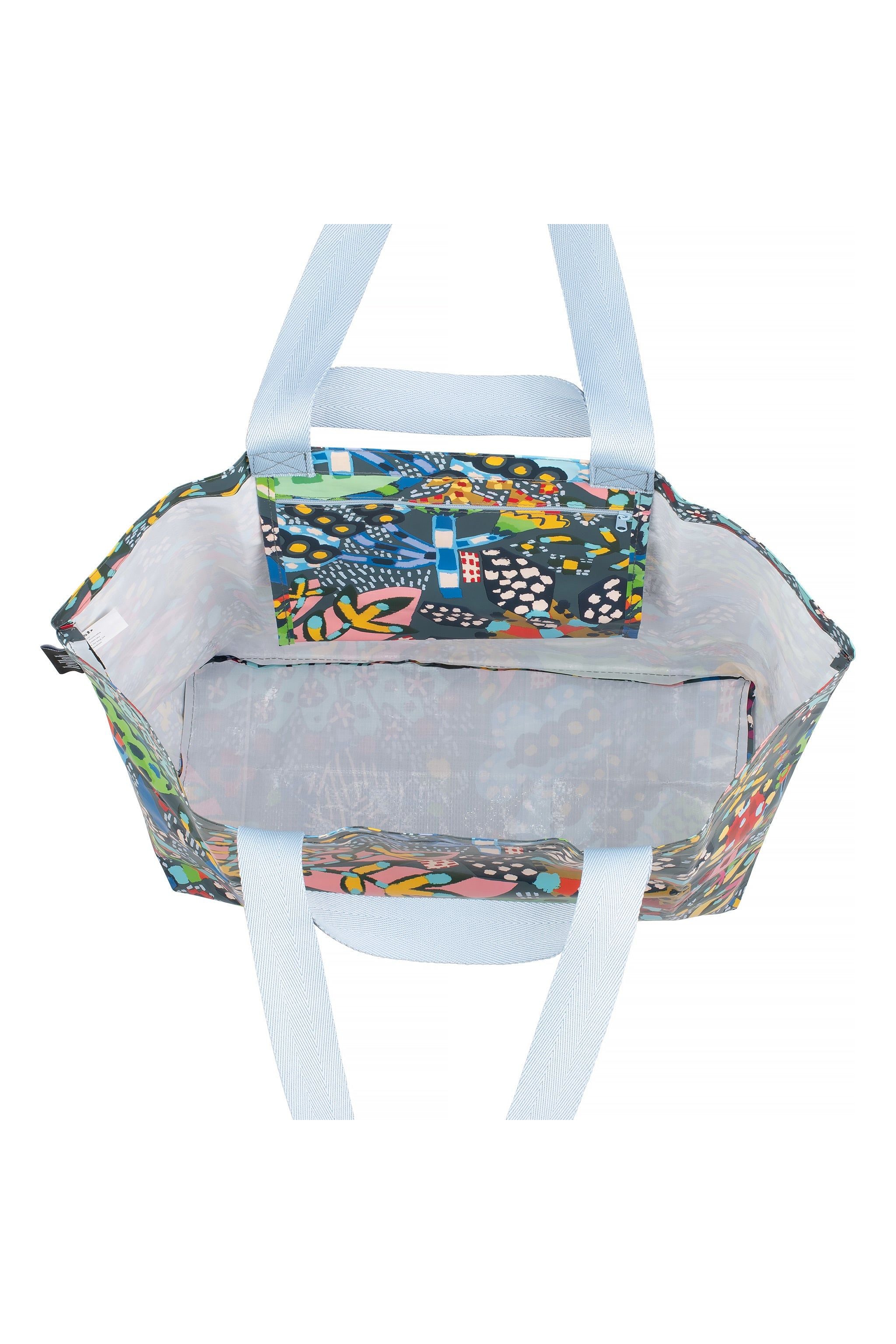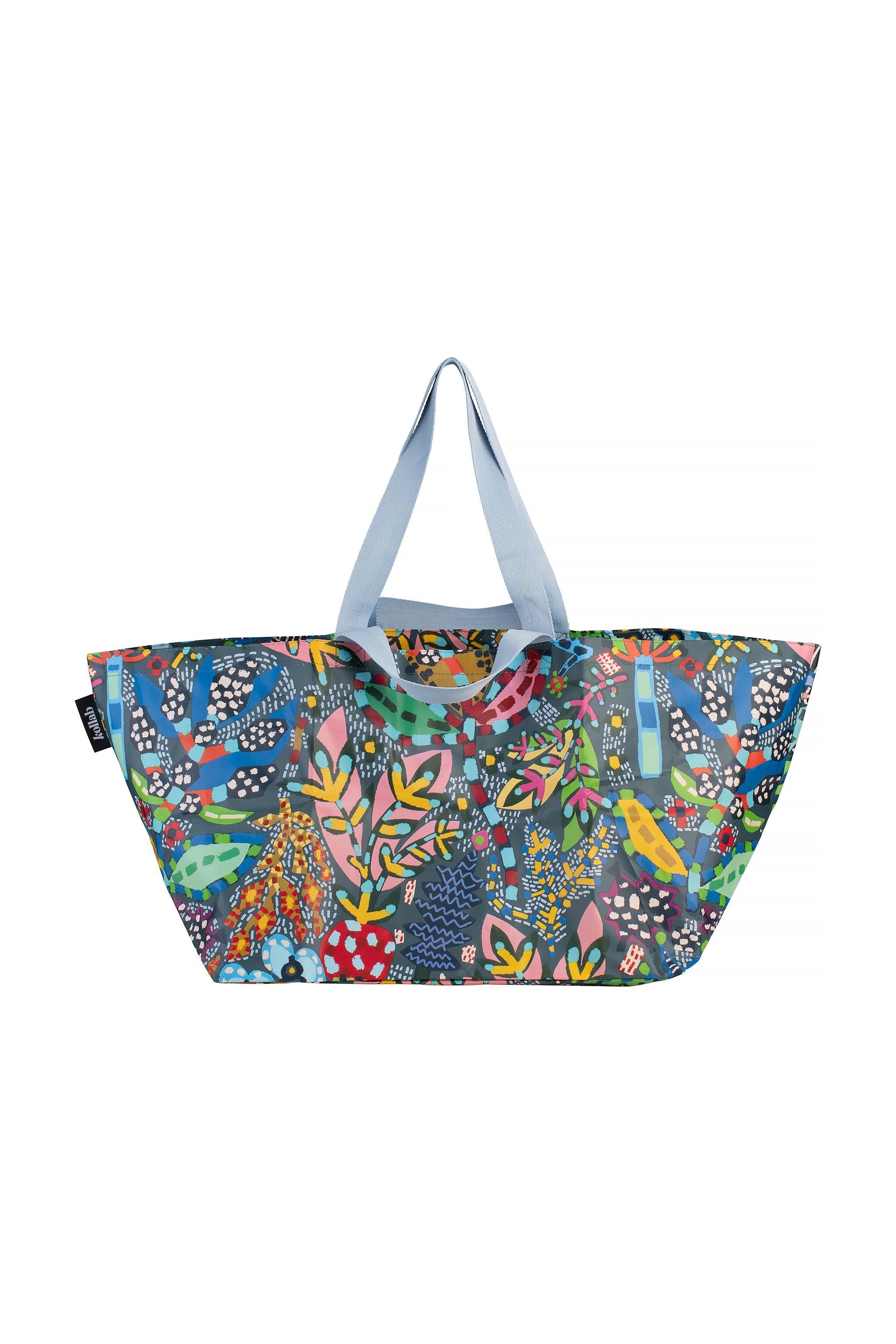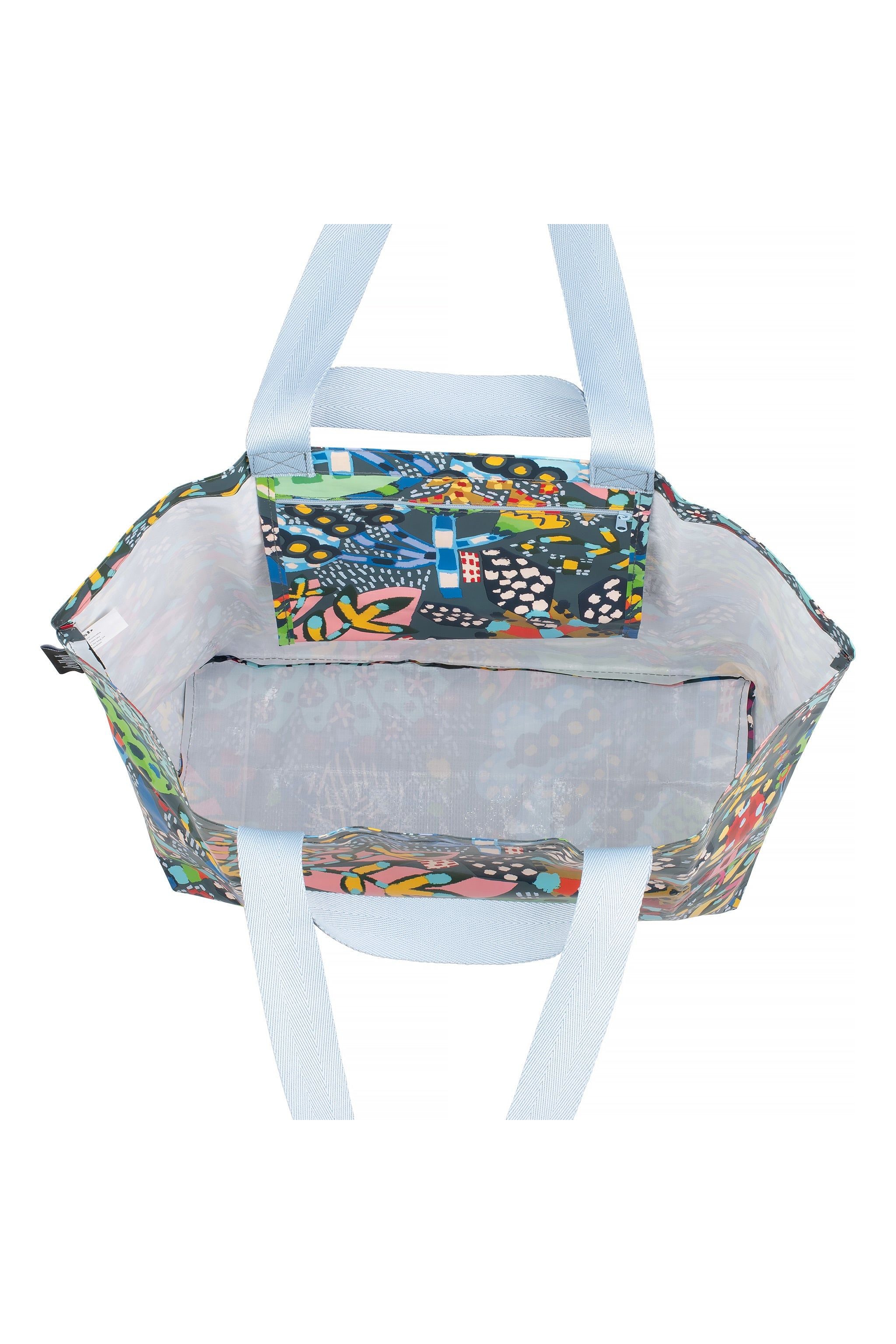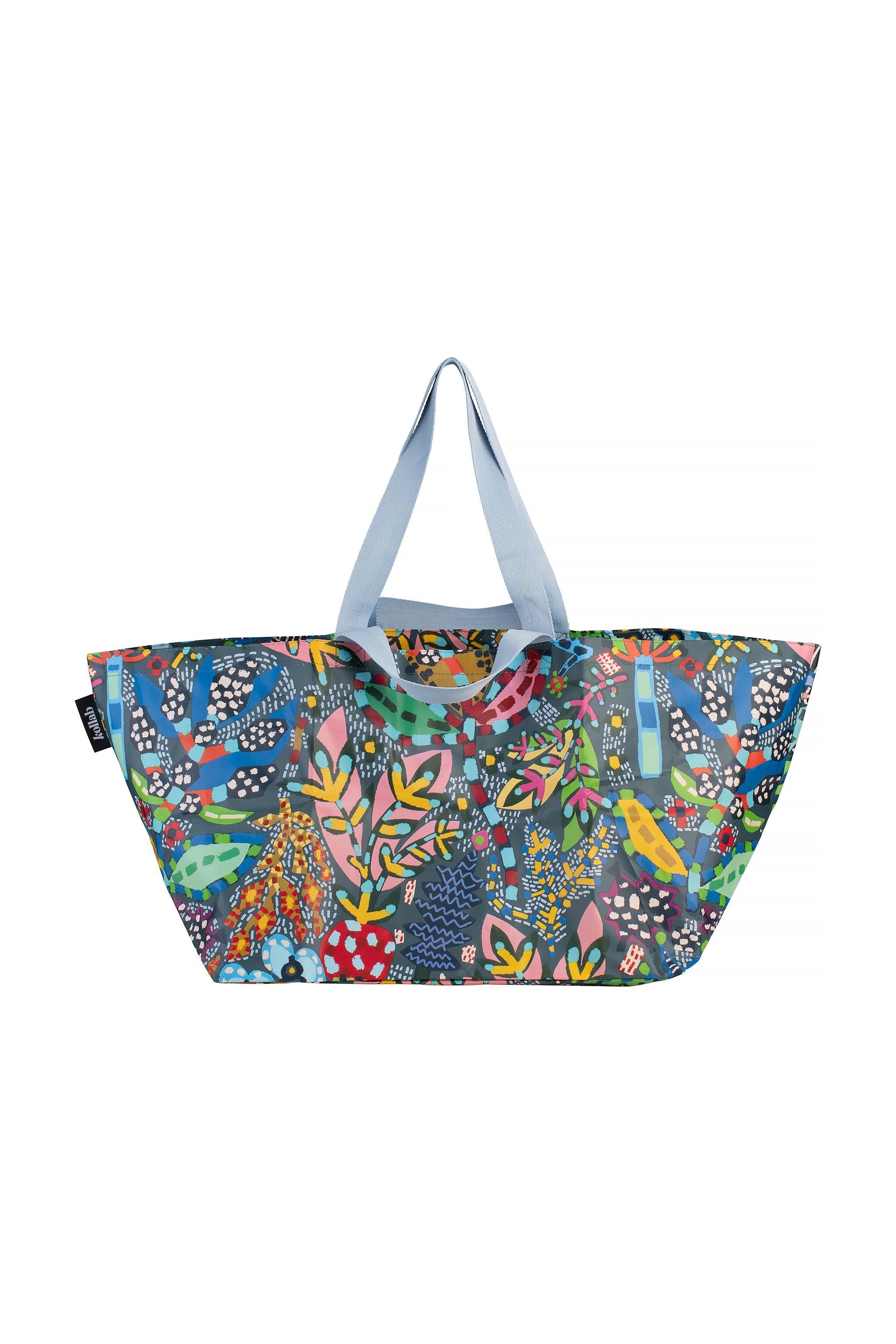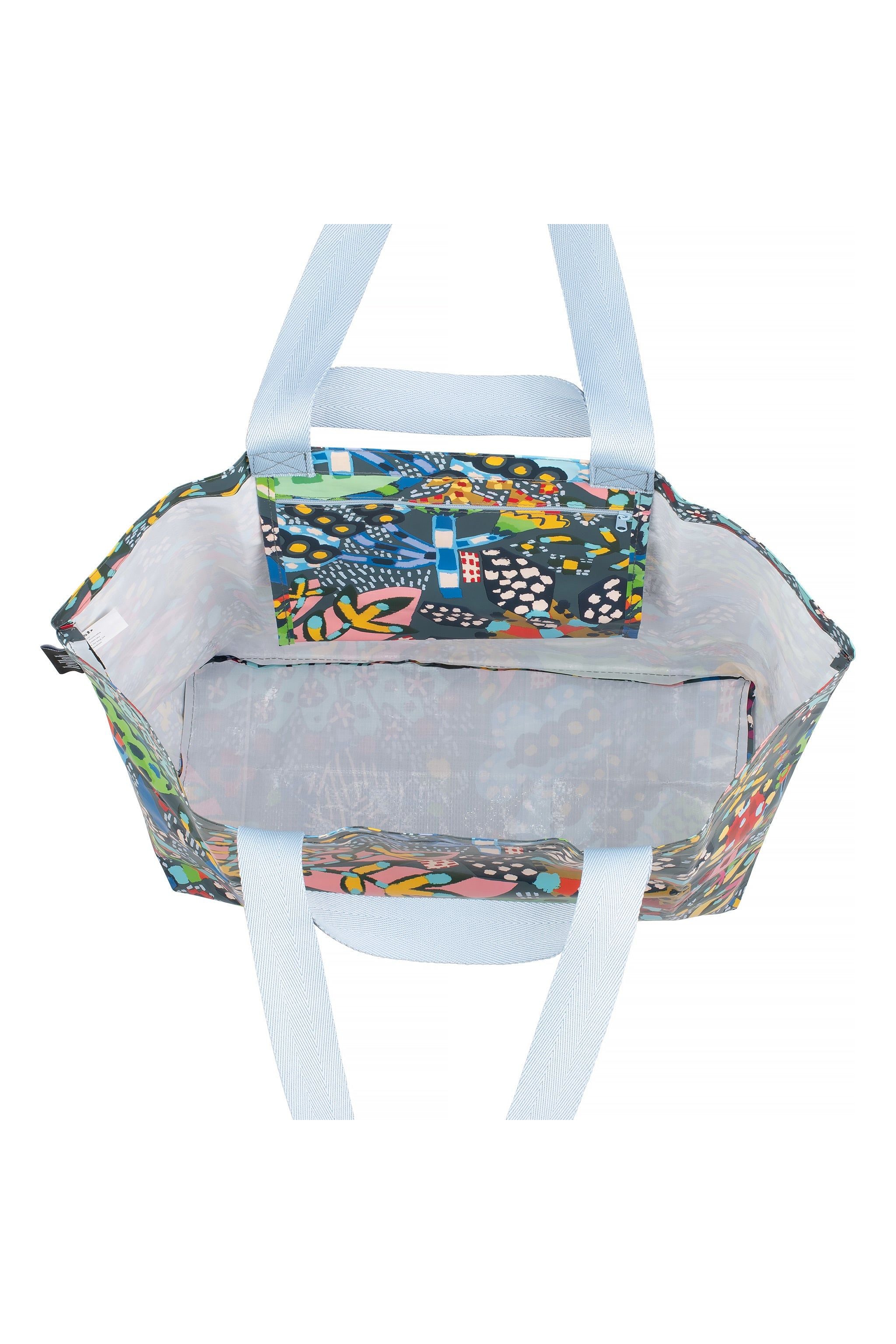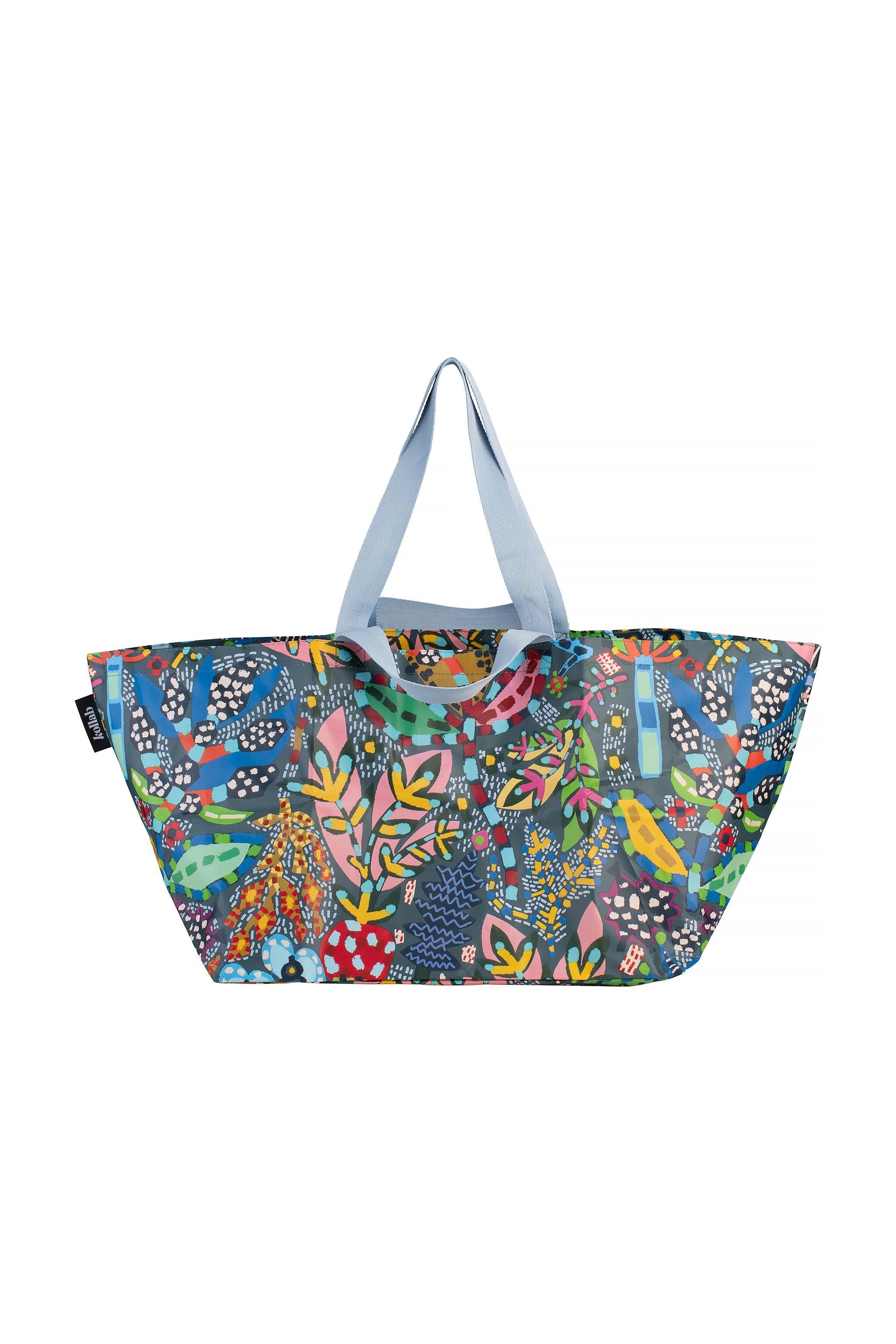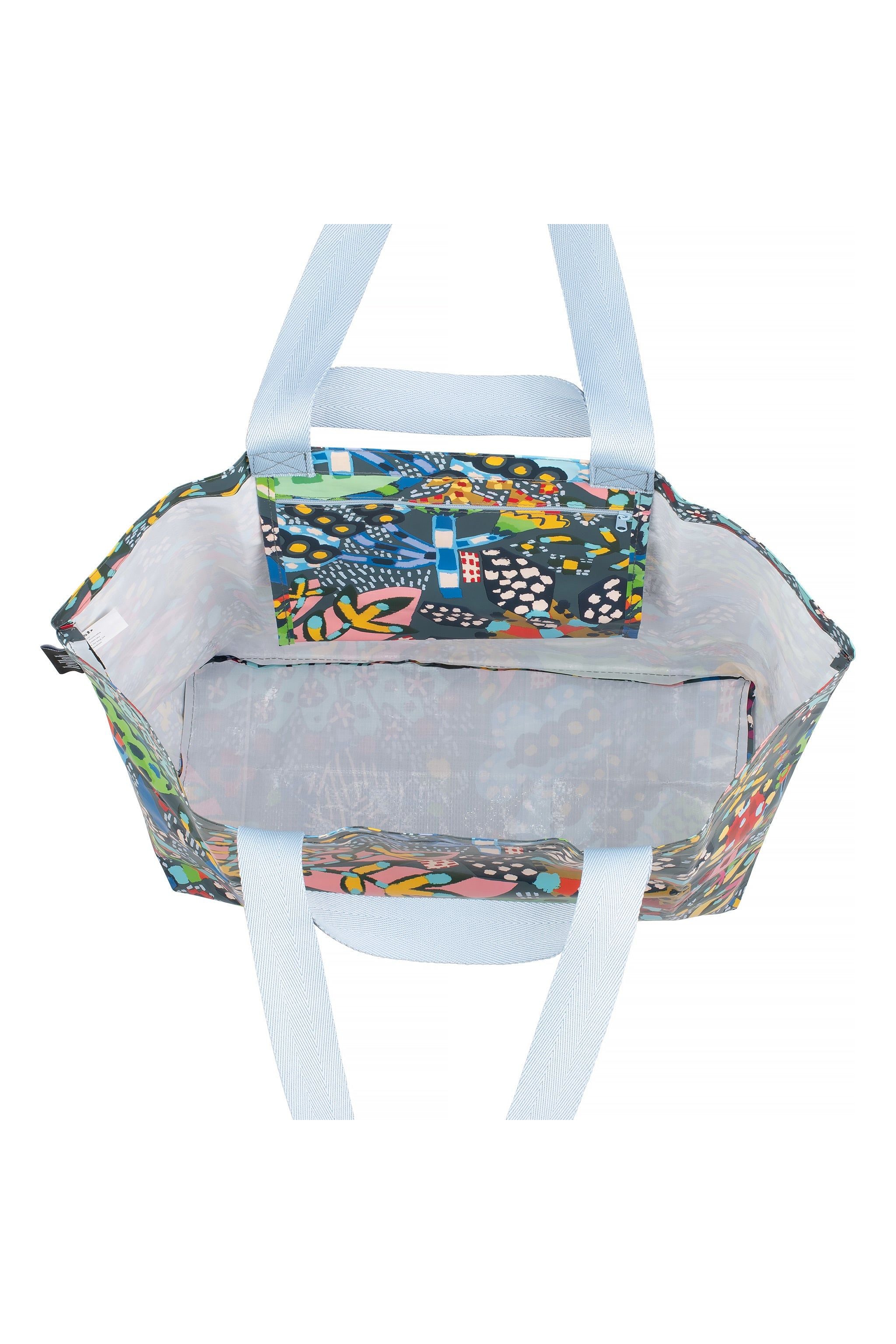 Kollab Beach Bag - Gardens of Spring
Kollab has teamed up with textile artist Sarah Rowe, or better known as Miss Moresby. The inspiration for her abstract art that plays on contrasting colours and intense tones is drawn from the natural surroundings and characteristics of her hometown, Melbourne.
Kollab covers all the bases with our signature Beach Bag design. Reinforced to handle the everyday and more; use as a beach bag, tote bag, overnight bag... or as a stylish storage solution!   
A generous size, the beach bag can hold it all.  
Constructed in water-resistant material it's easy to wipe down and clean. 
Open top with internal zip pocket to hold the essentials. No rummaging required! 
Features reinforced, durable recycled cotton look handles. 
L 83.5cm x H 38cm x D 35cm. 
Gardens of spring, a lively collection of abstracted suburban blooms, blossoming and growing to form a vivid and vibrant, richly coloured garden. - Style Notes