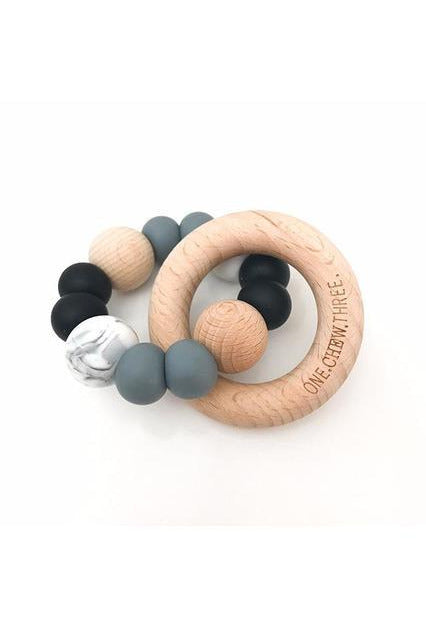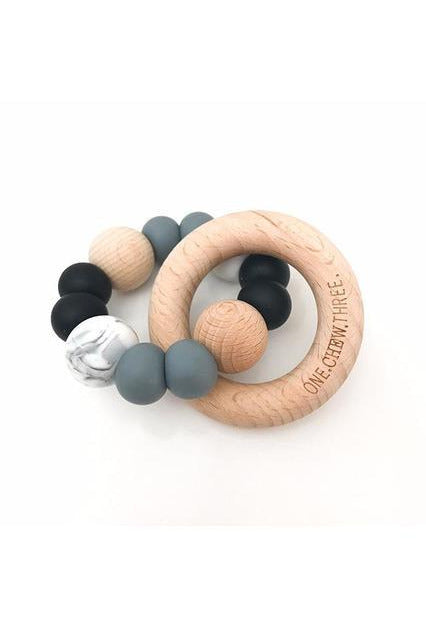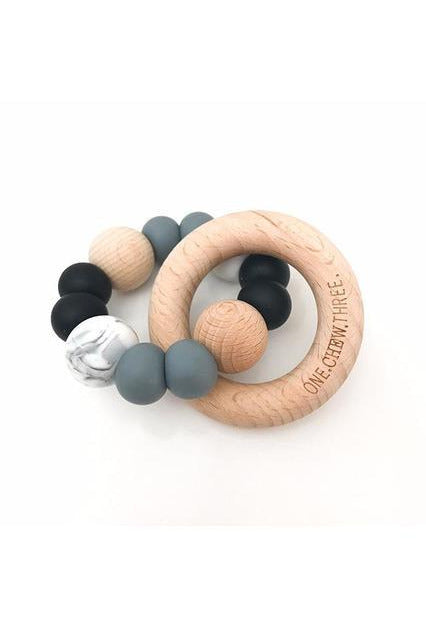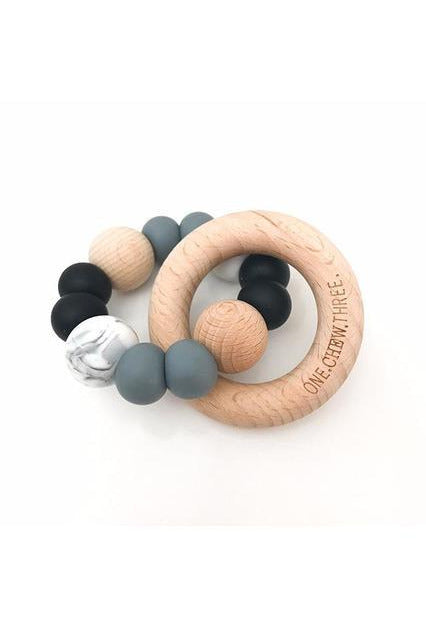 Single Rattle and Teether - Black/Grey
Single Rattle and Teether
Our SINGLE RATTLE teethers are the perfect combination of our popular DUO and RATTLE teethers. Featuring a large beech wood ring to chomp away on as well as two beech wood beads in the silicone ring that make a sweet rattle when shaken around. It's a little bit DUO and a little bit RATTLE, all rolled into one!
The soft, chewable silicone ring soothes and massages sore gums and a hard, natural beech wood ring provides greater relief and assists teeth to break through that last layer of gum. And those cheeky wooden beads not only make a rattle sound against the wood ring, it's a great new texture for bub to find while chewing away.
You'll also receive a bonus 'My Teether' calico pouch to keep your teether safe between uses and ready for the next chomp session. They're designed to be the perfect compliment to your boutique teether - whether you're buying for your own bebe or as a gift, our packaging won't go unnoticed!