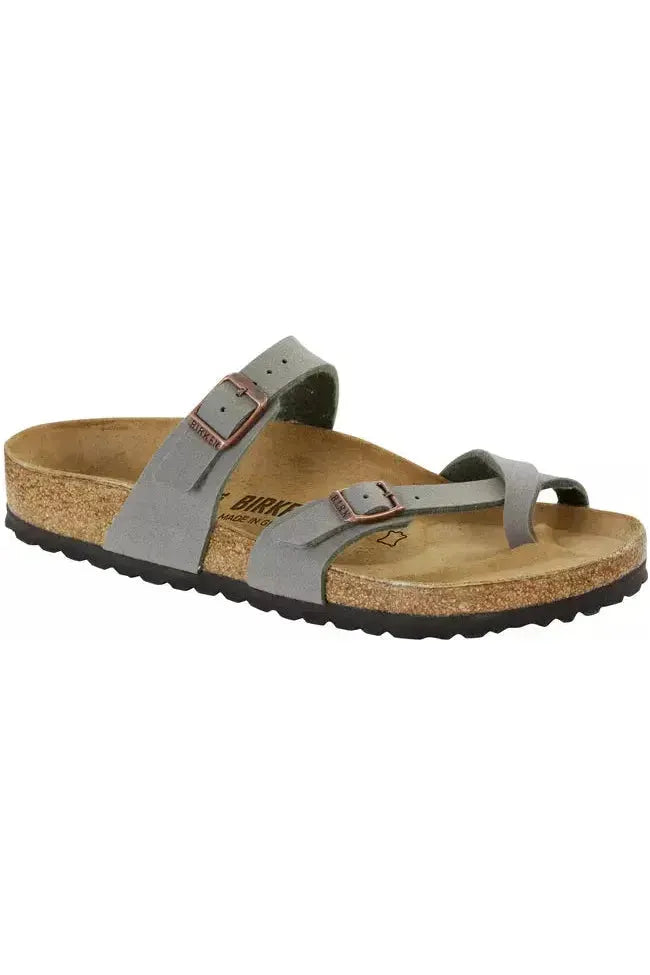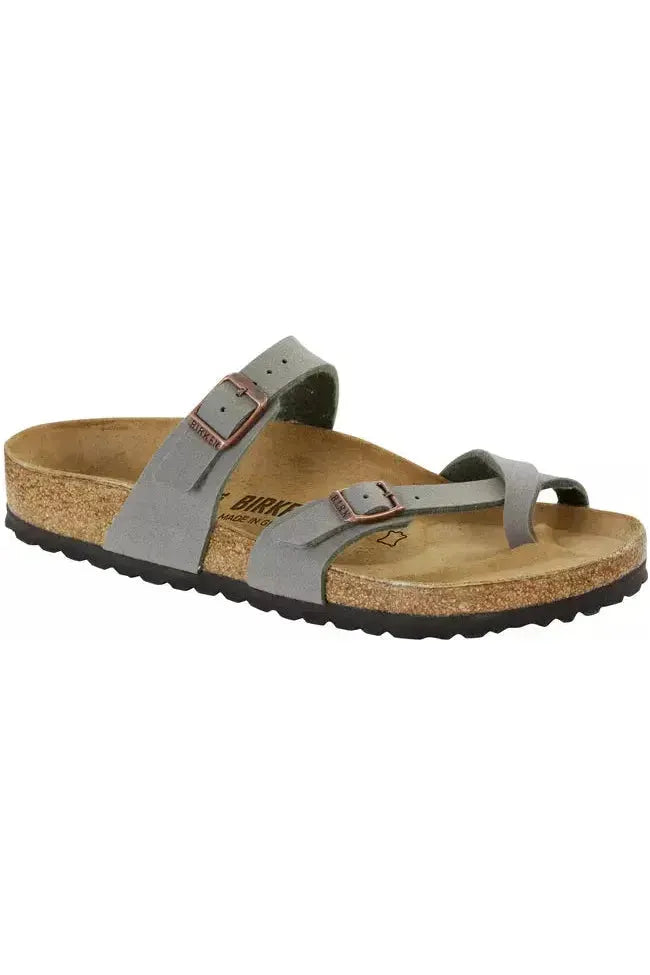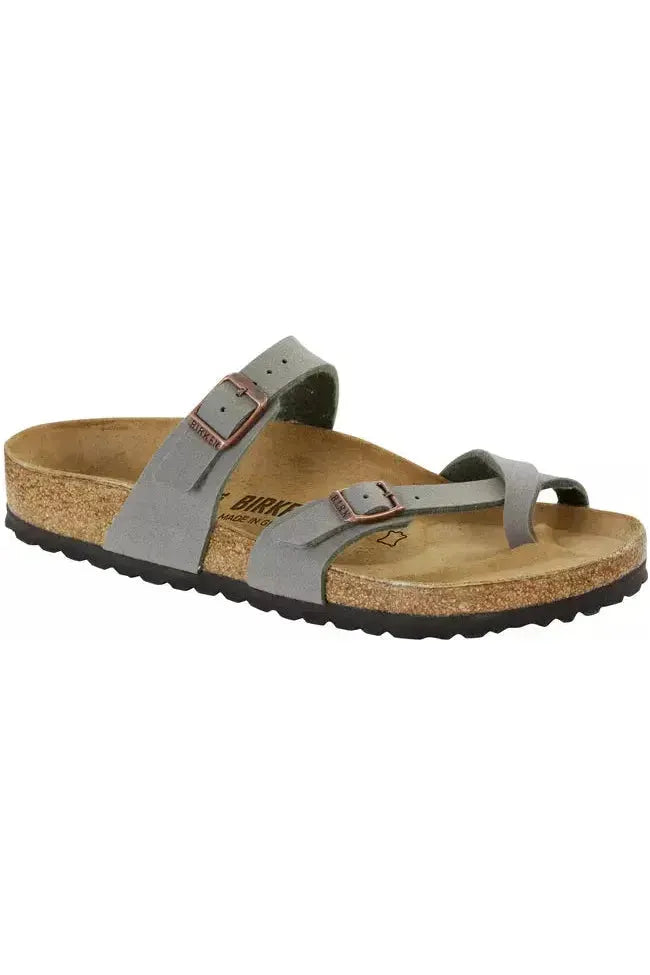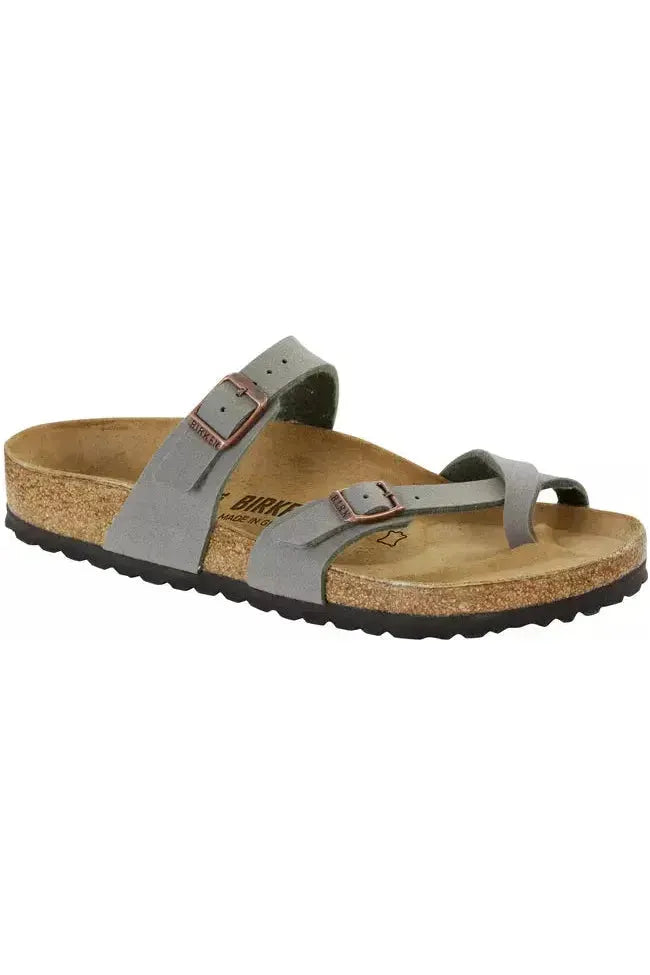 Mayari BirkiBuc Stone - Regular
The BIRKENSTOCK Mayari thong sandal is a distinctive classic model with a toe loop and cross strap. The combination of anatomically shaped footbed and secure adjustable instep strap makes Mayari extremely wearable in a wide range of situations.
Every pair of Birkenstocks is made from the highest quality materials.
Birkibuc Upper / Classic Footbed - Suede Lined Birkibuc or Birko-Flor Nubuck is Birkenstock's trade marked synthetic nubuck leather. Slightly porous with a matte finish and compressed felt backing.
The essence of all our shoe models is the original BIRKENSTOCK footbed, which is inspired by the natural imprint of a foot in the sand and feels just like walking barefoot. Its anatomical shape ideally supports the natural walking action of your foot. Your feet, joints and back are protected. At the same time, your foot and leg muscles are exercised, and your health and well-being benefit as a result.