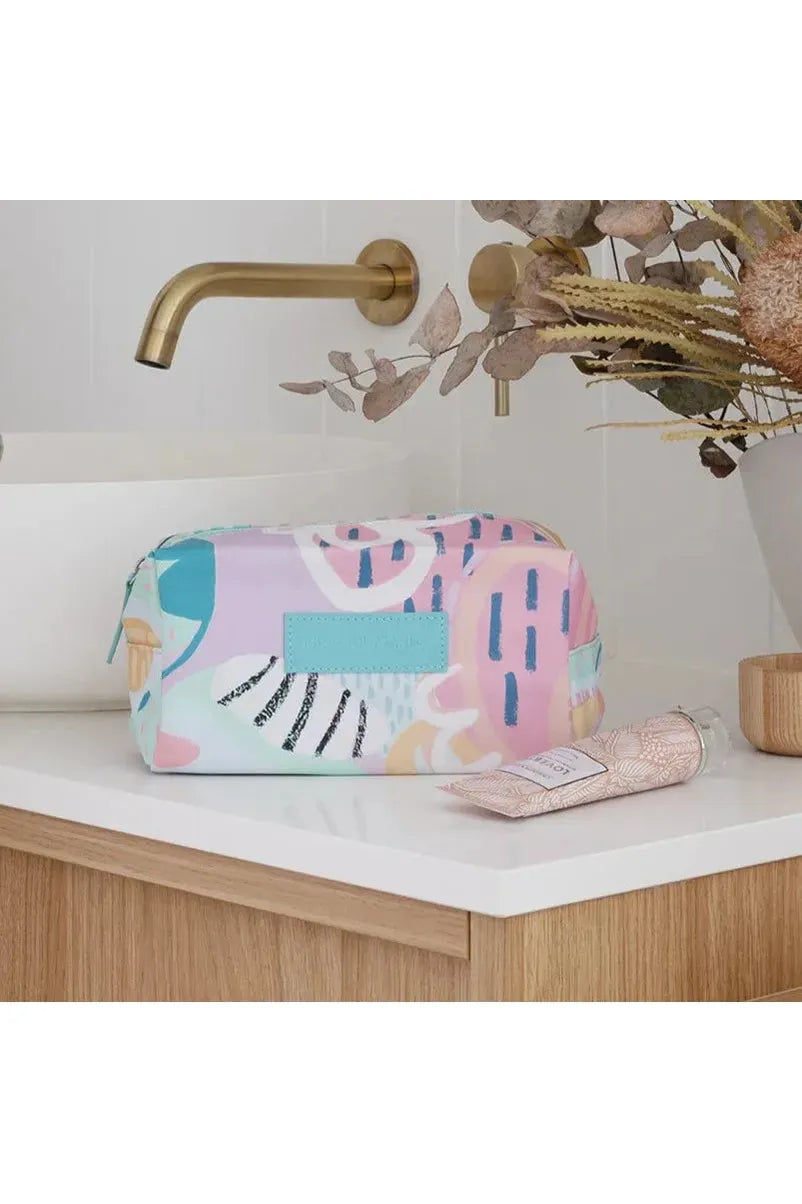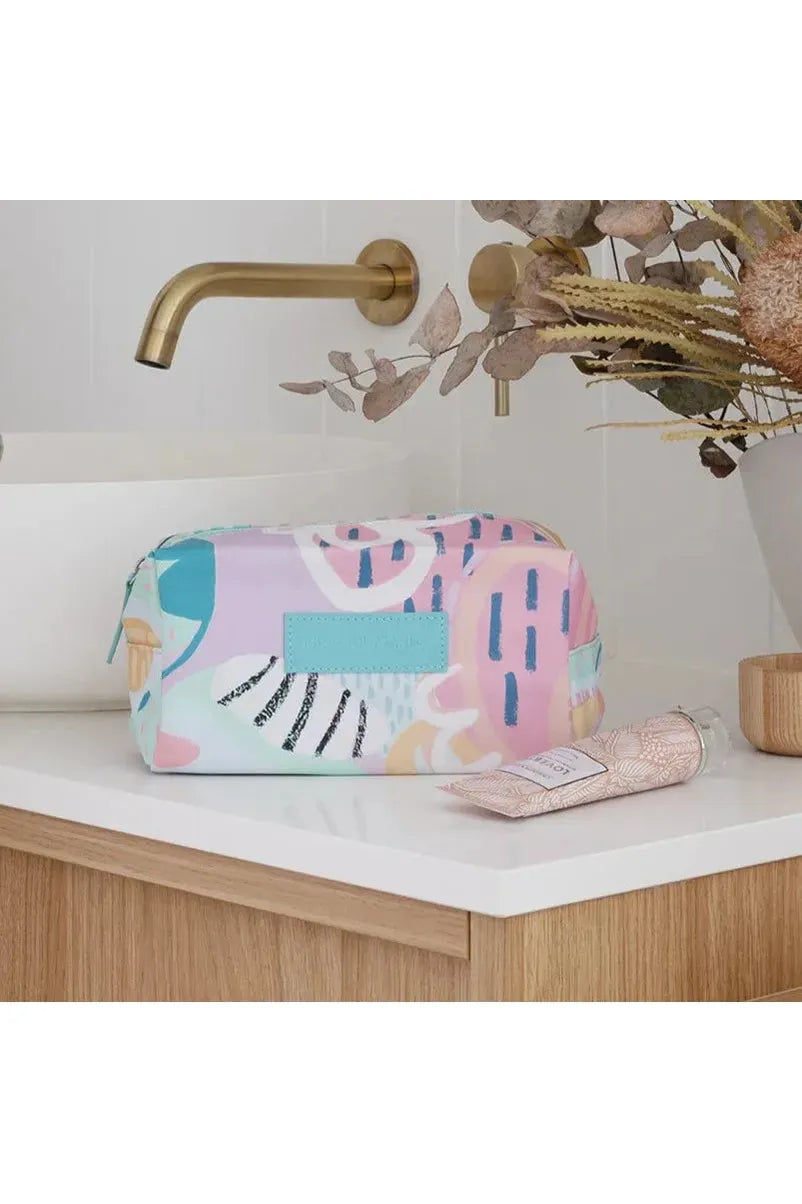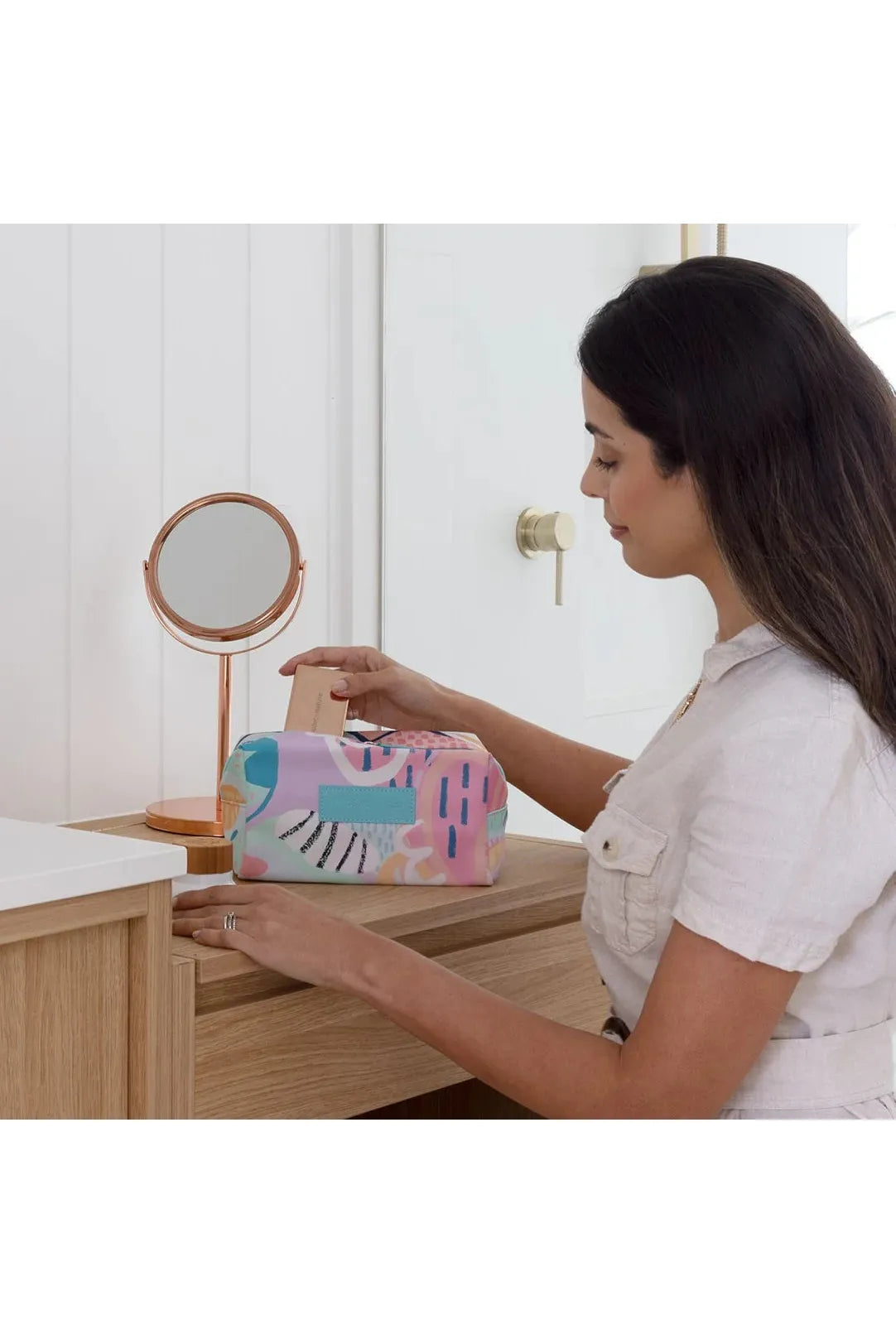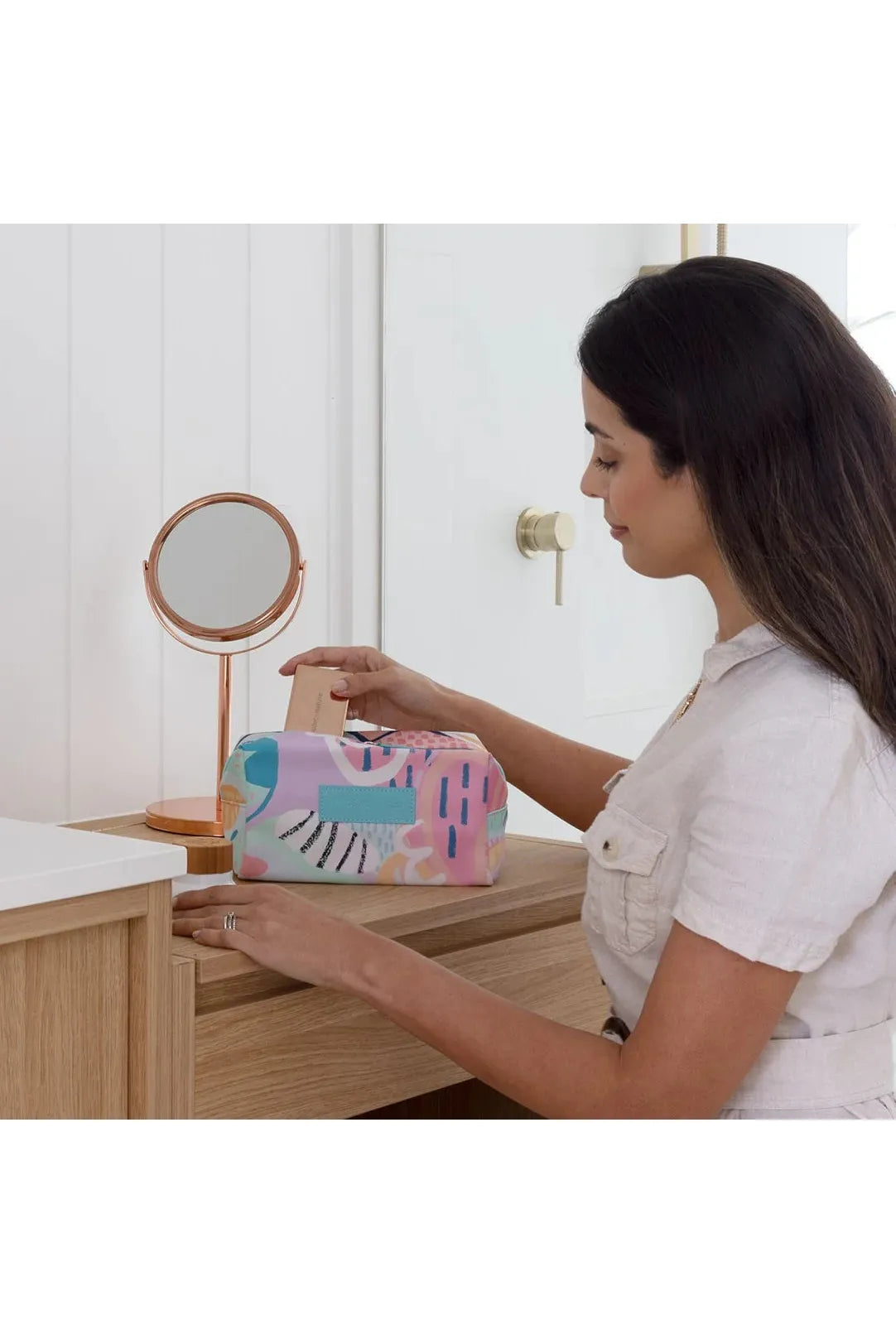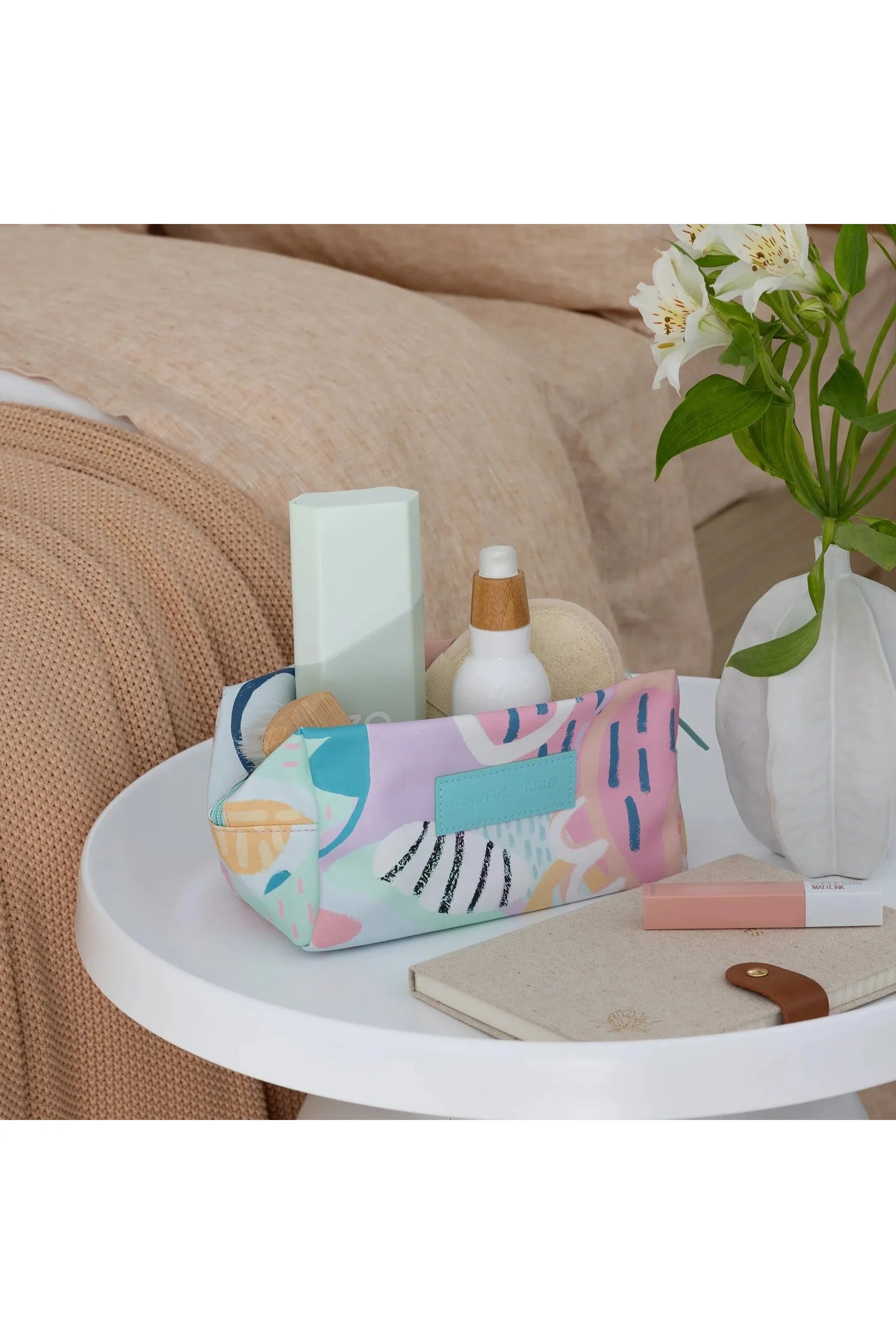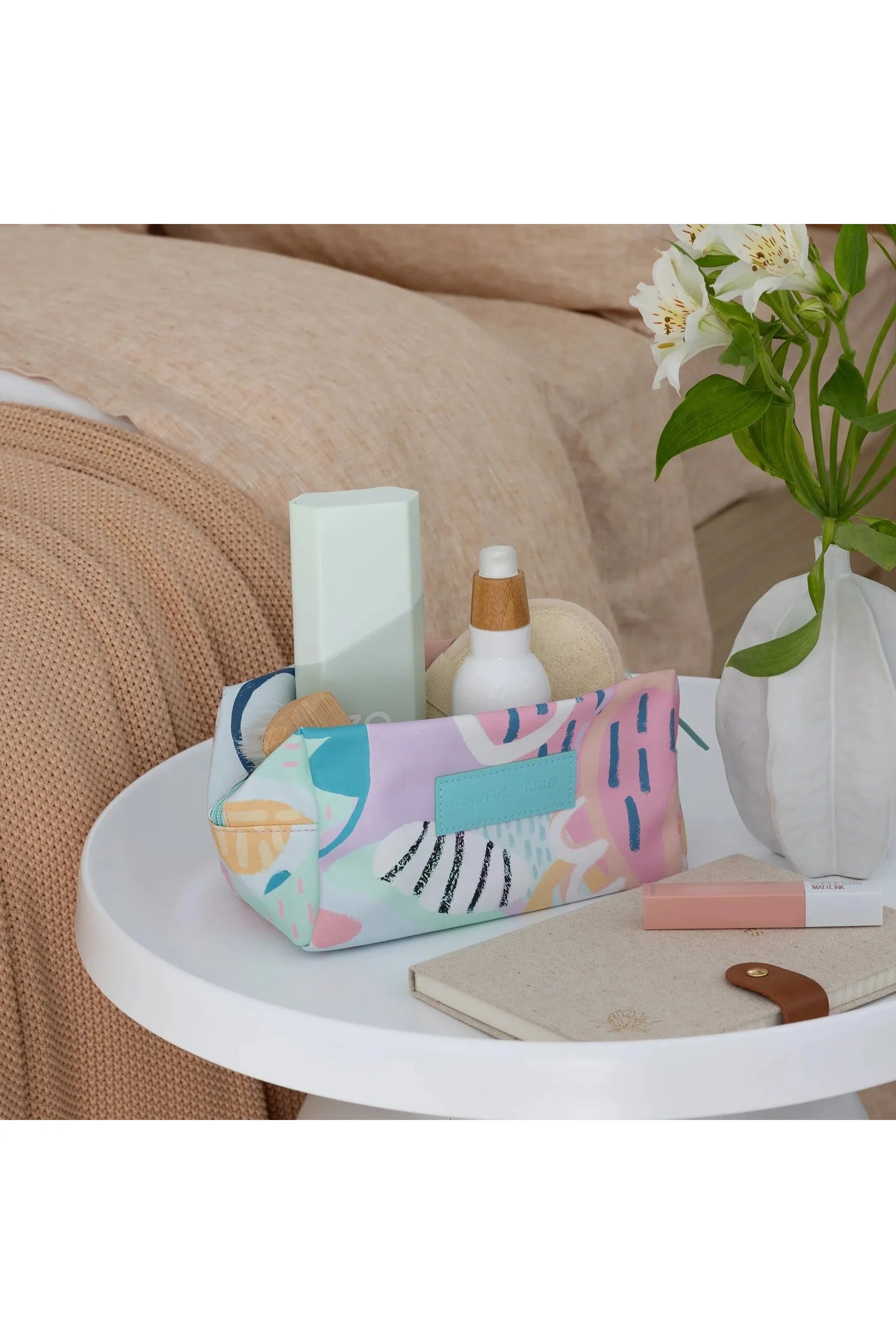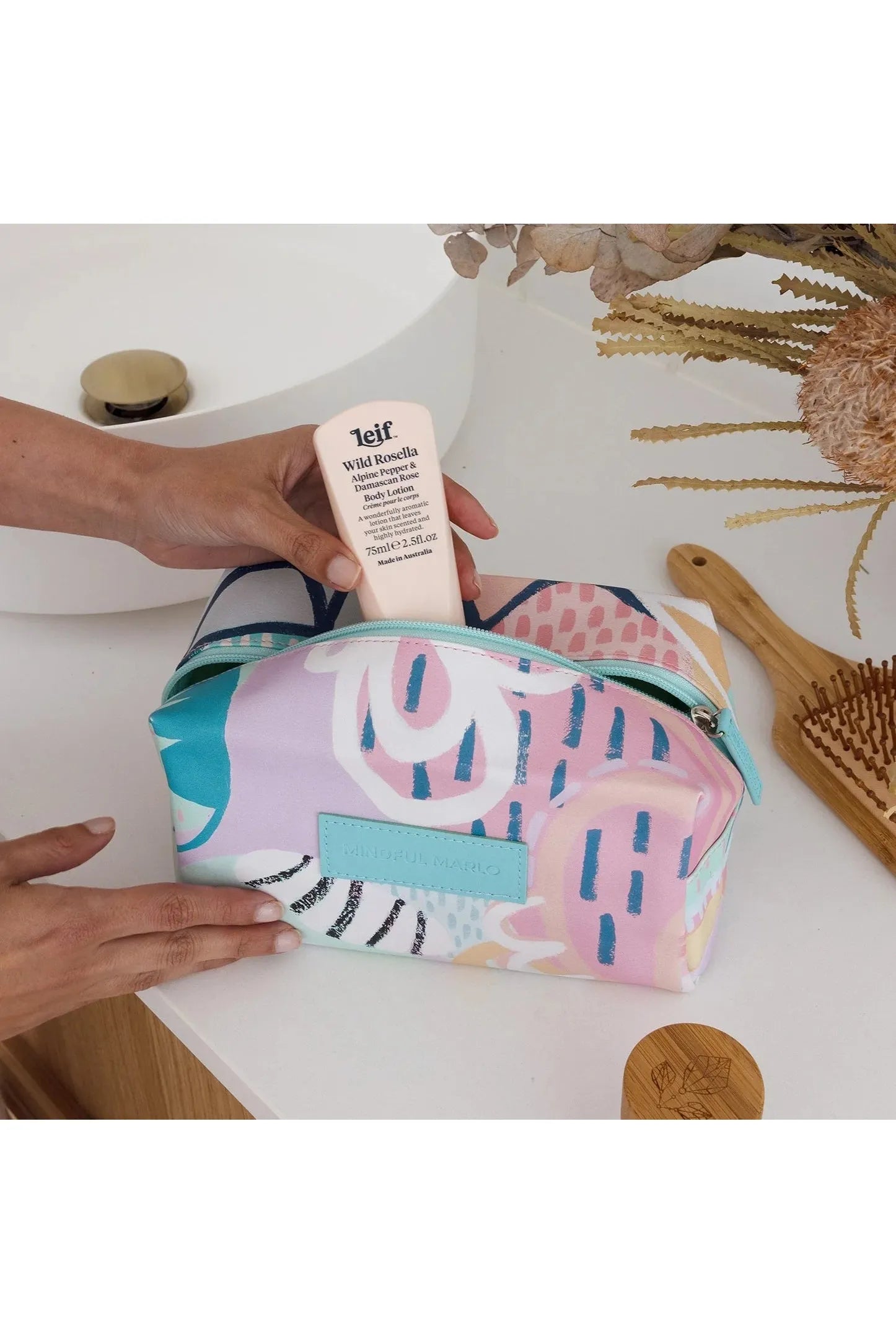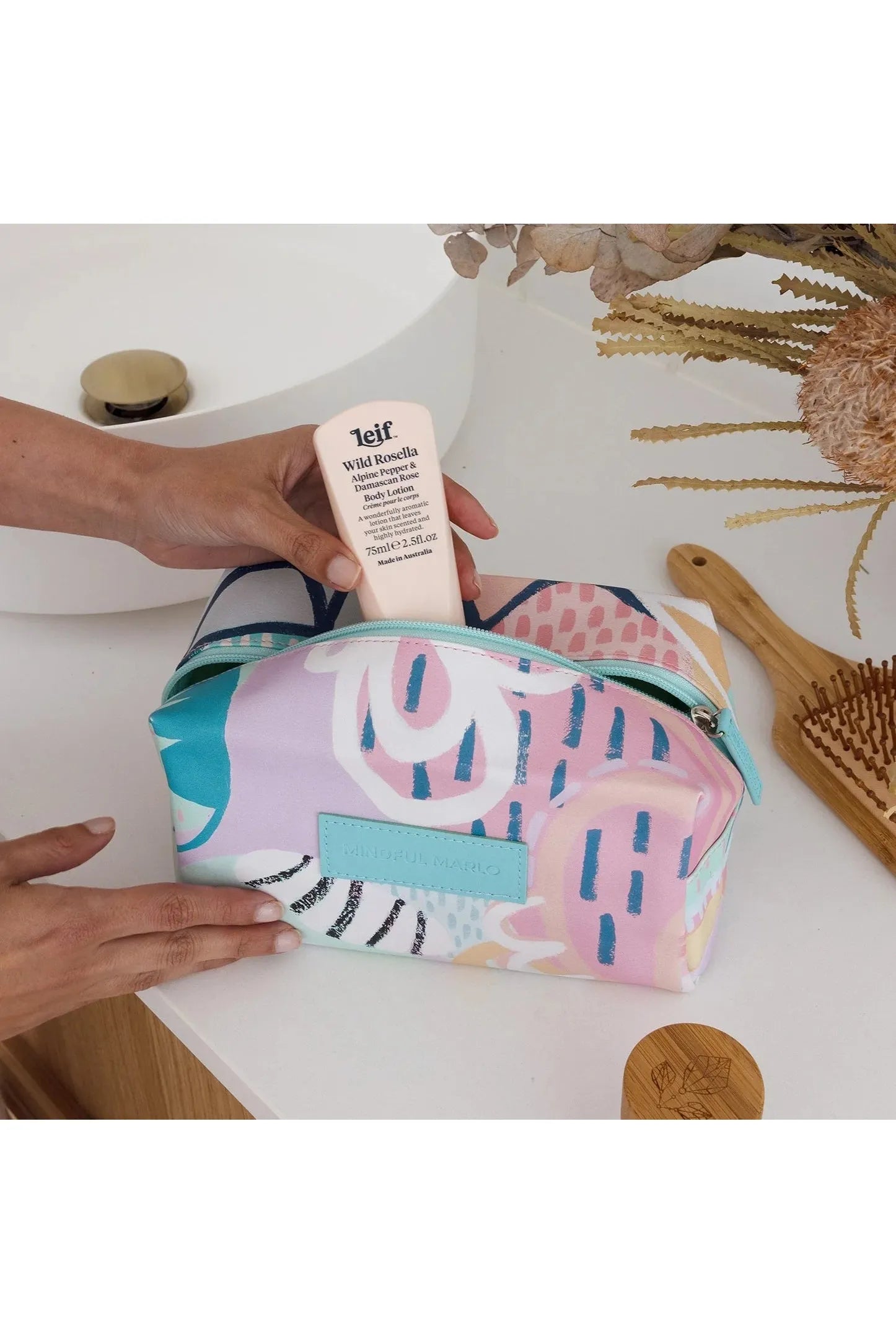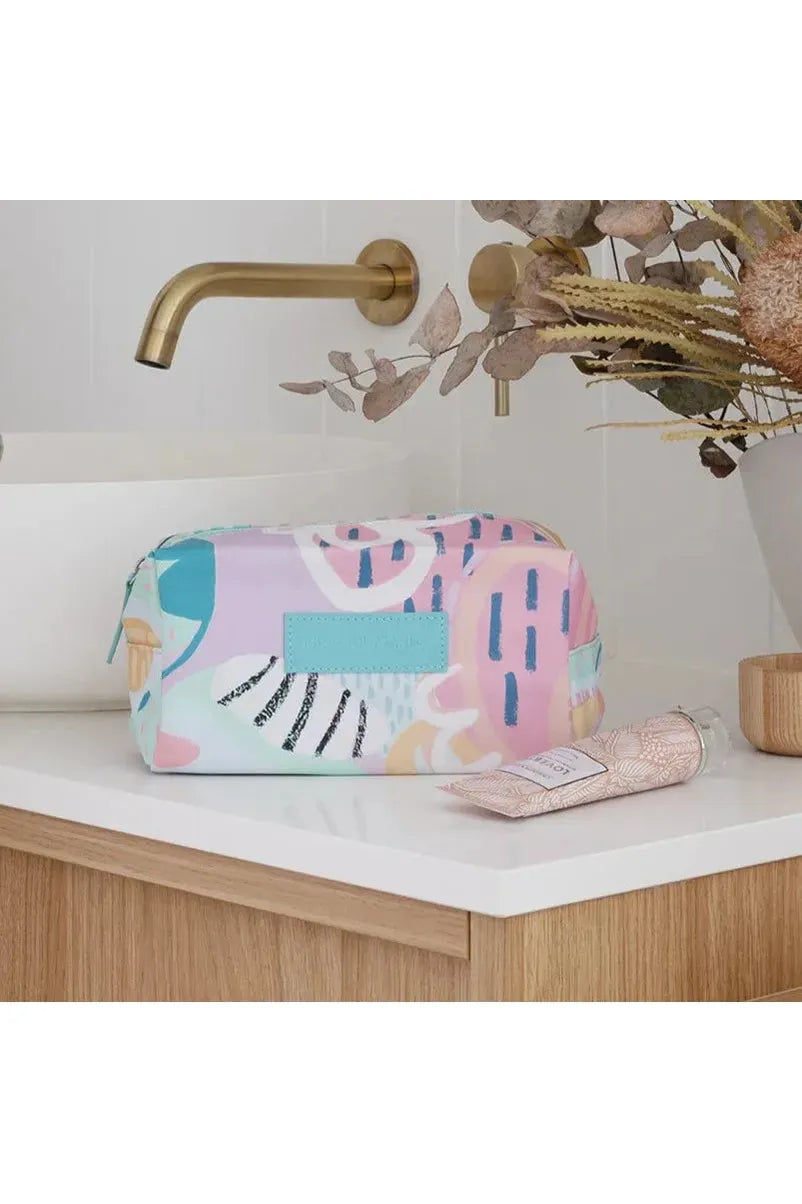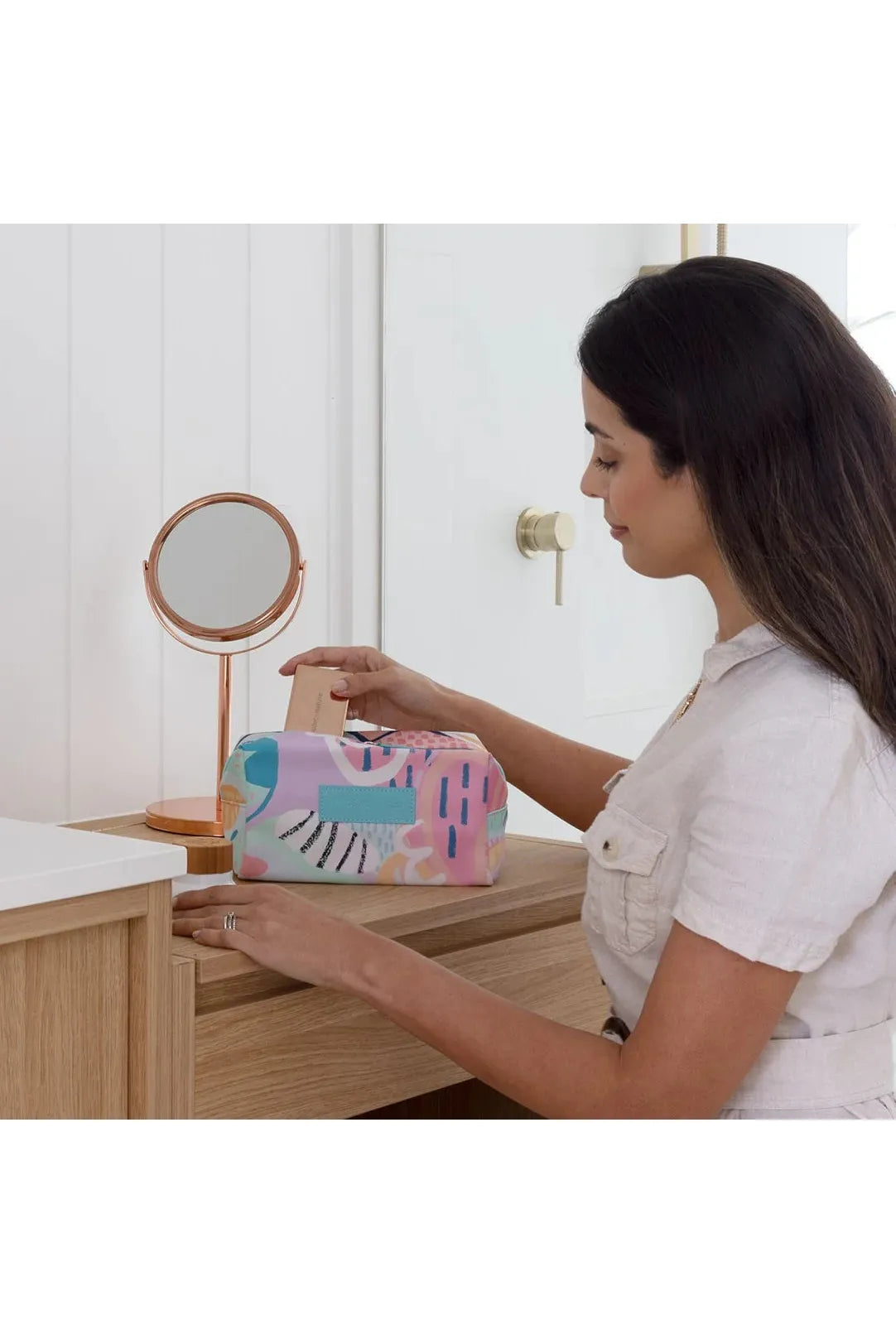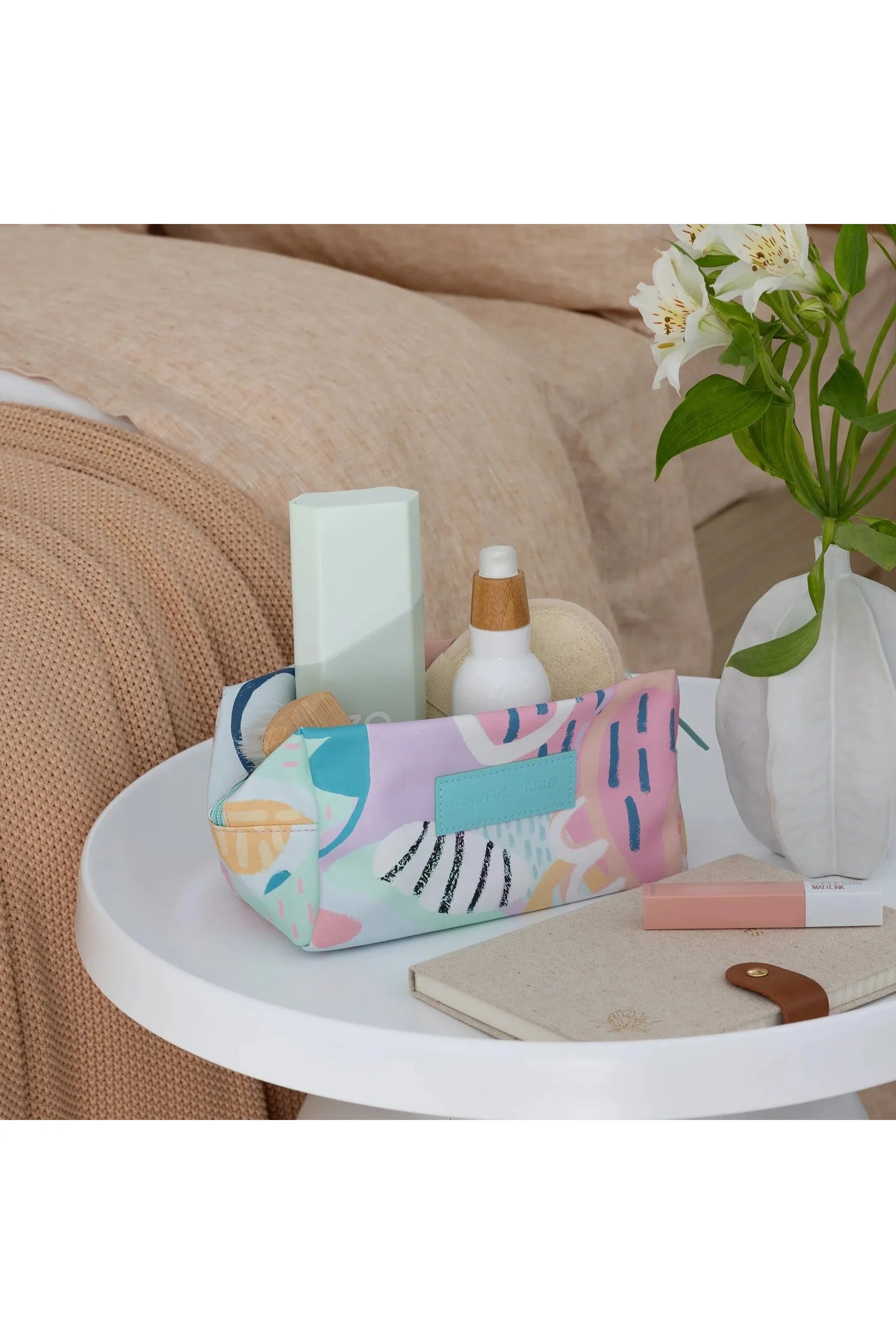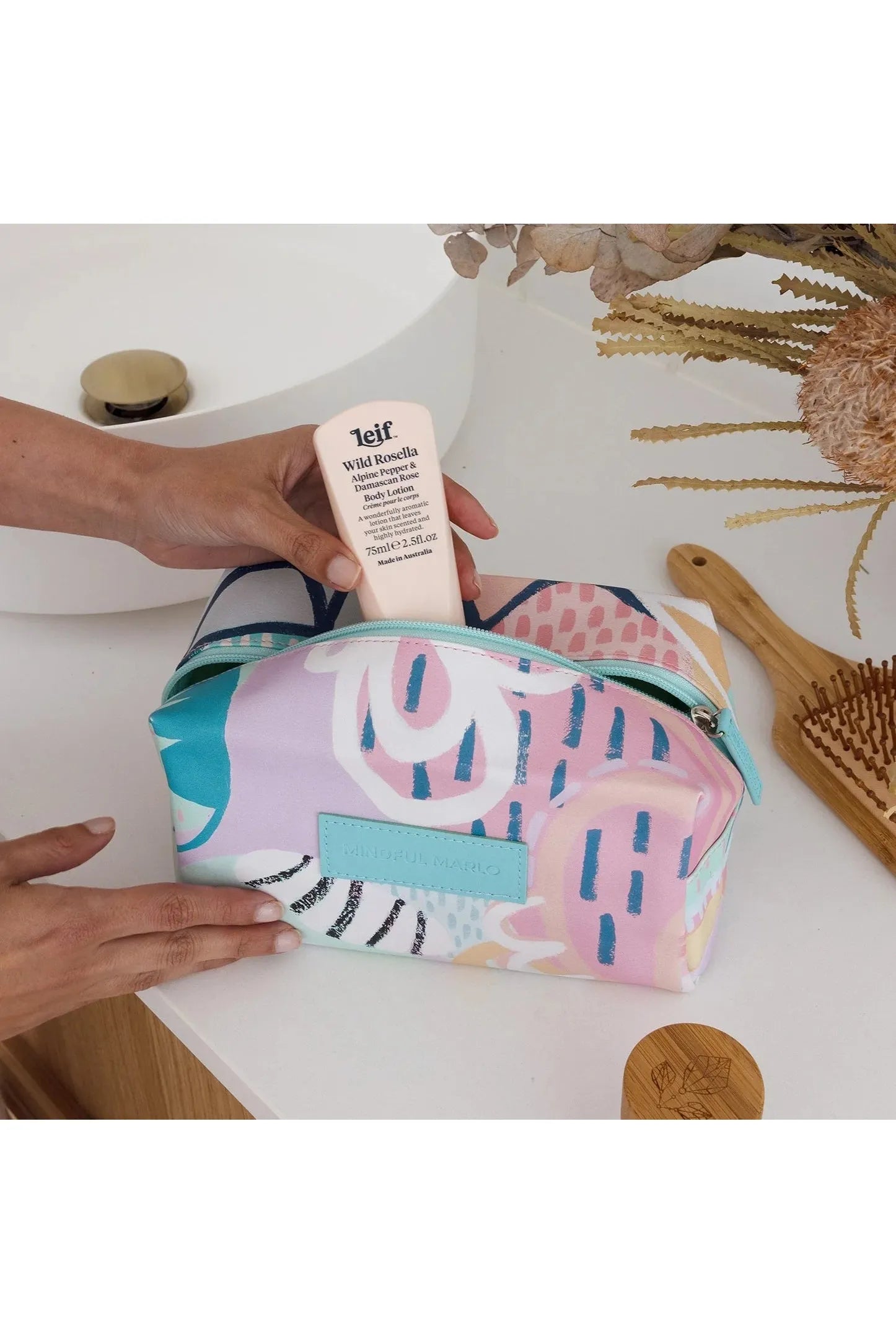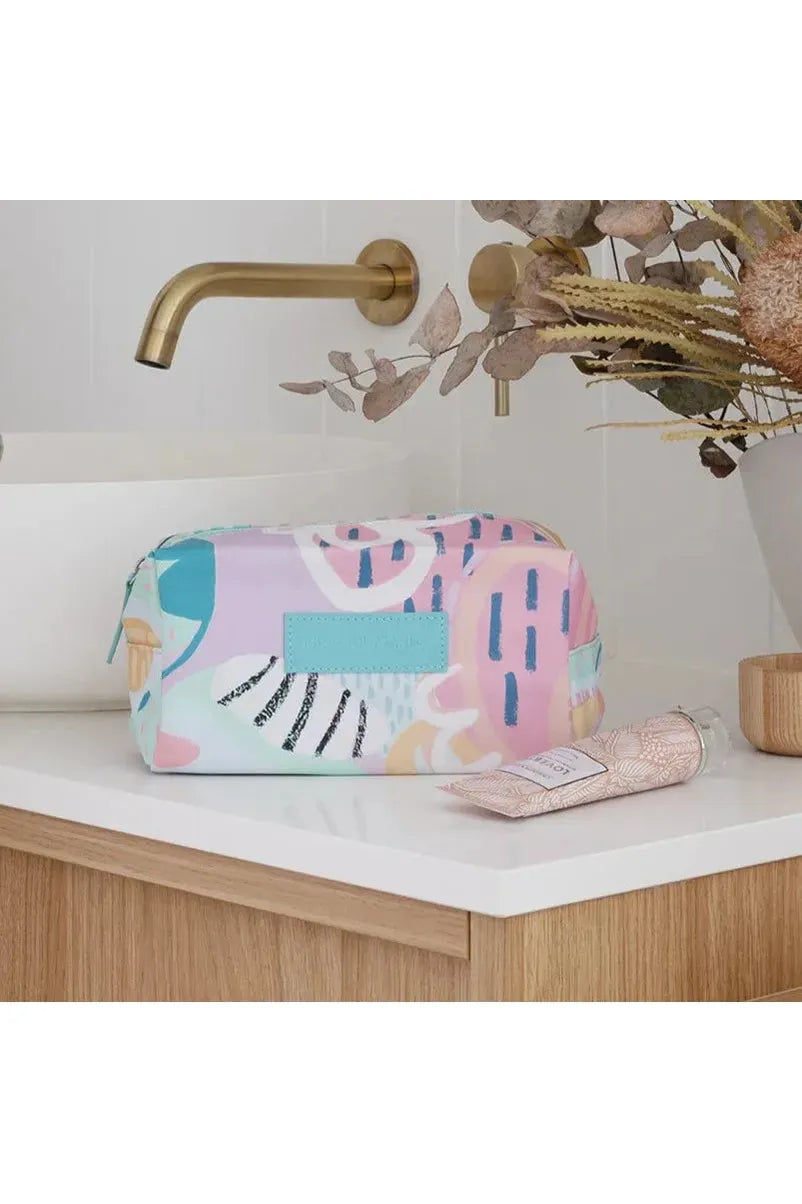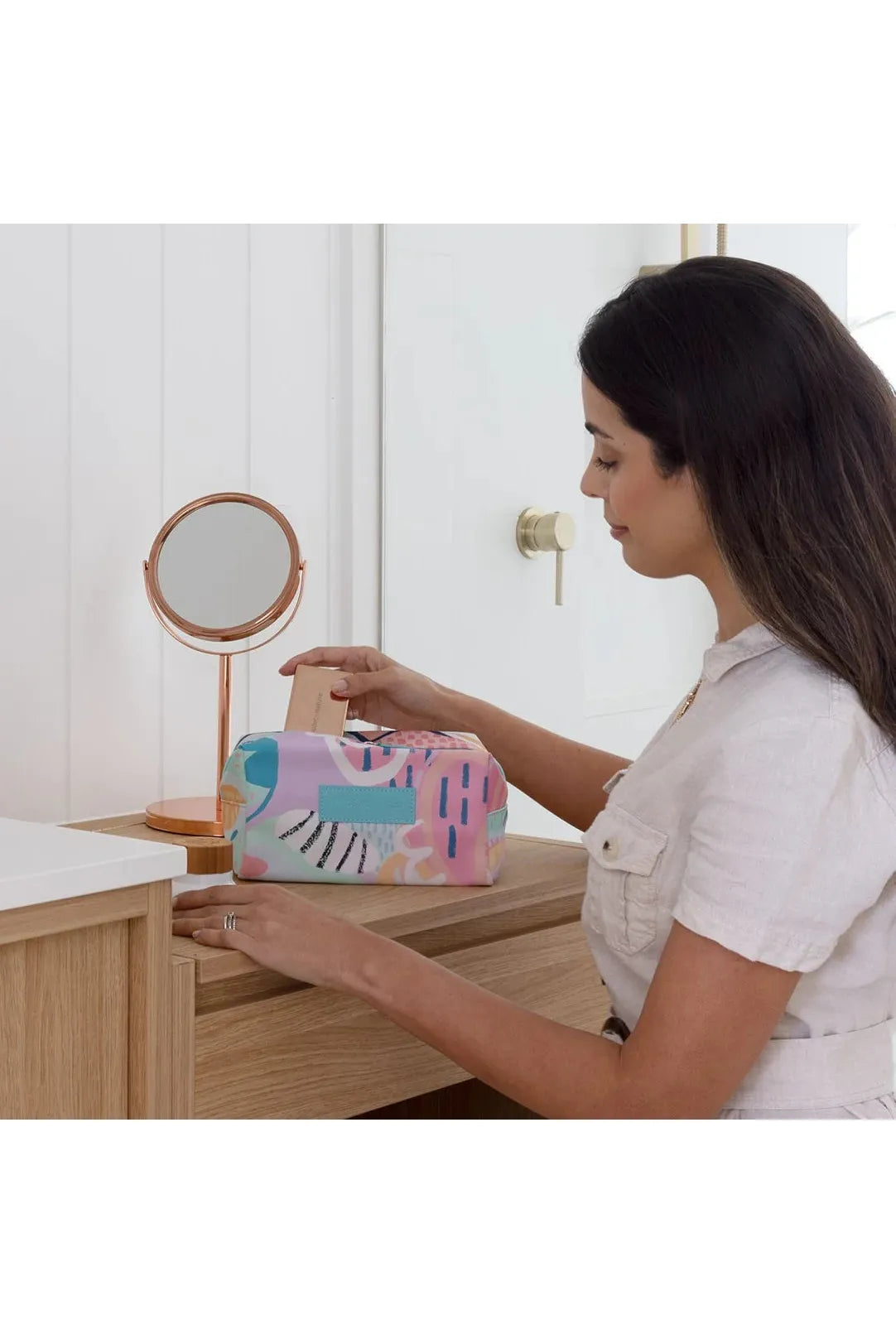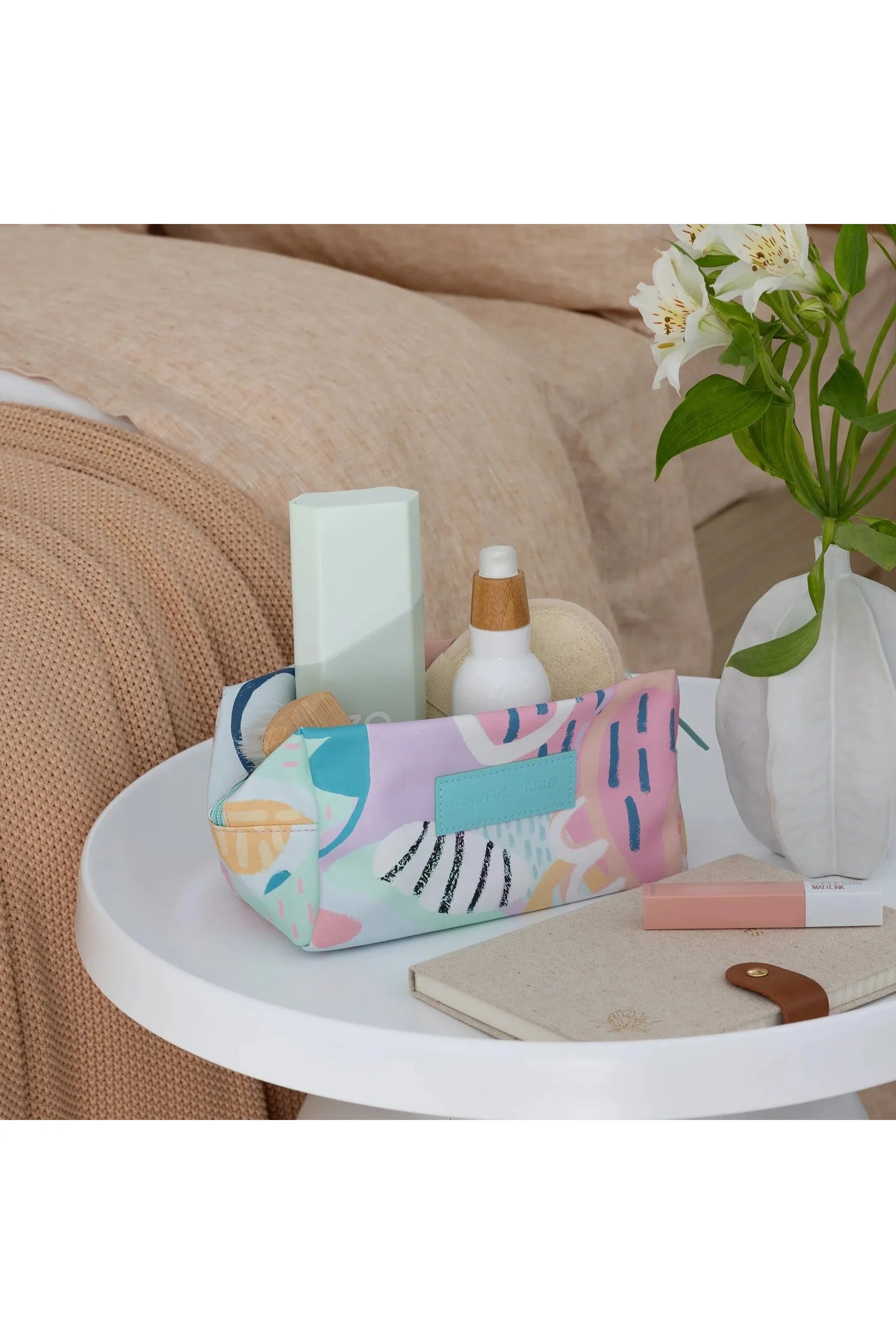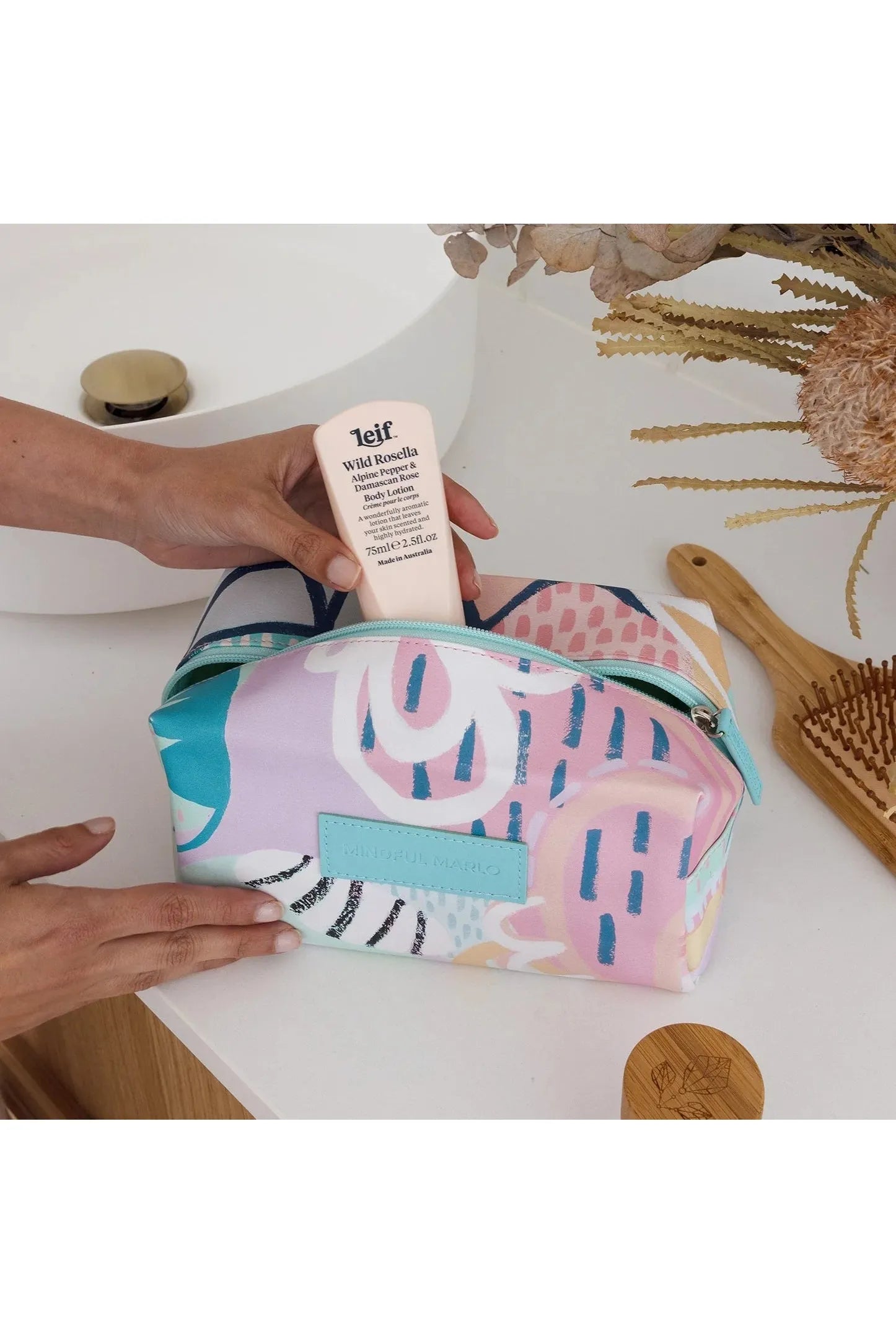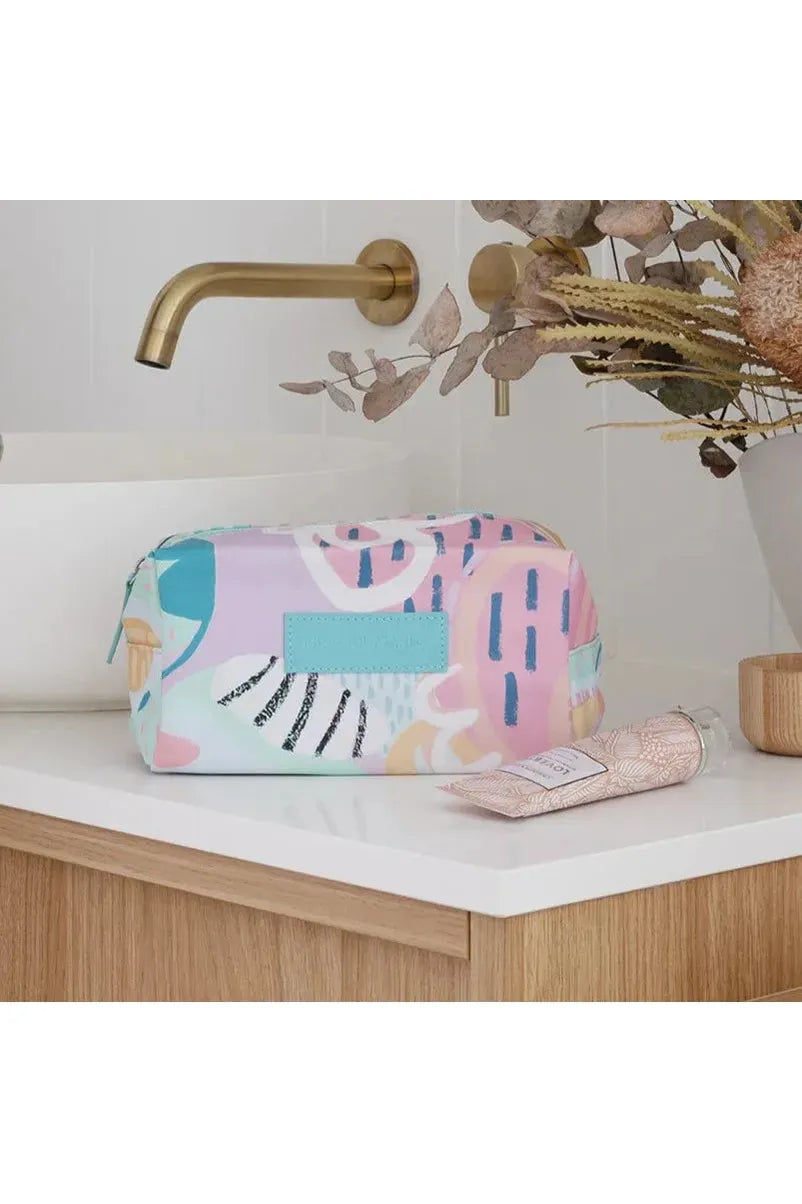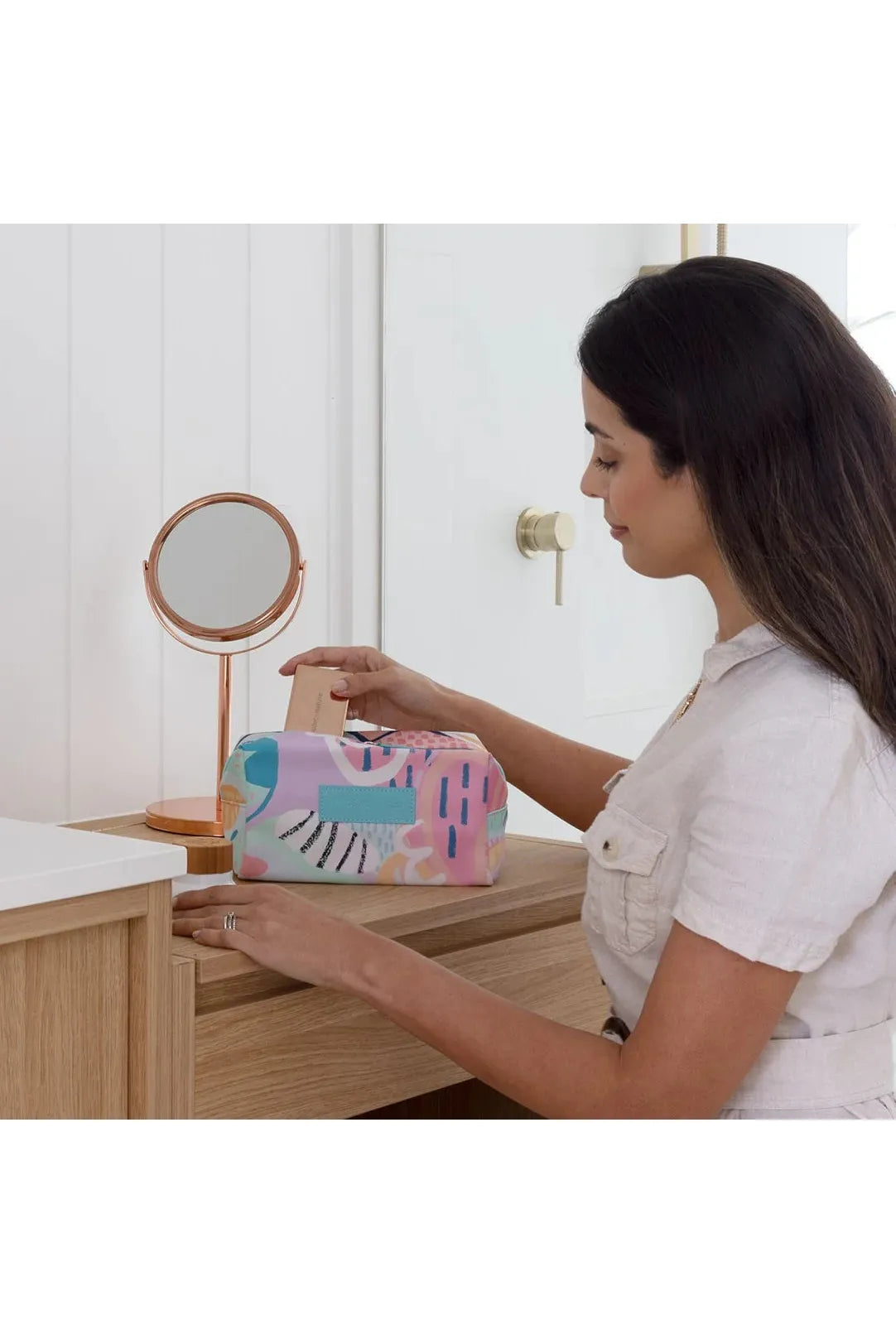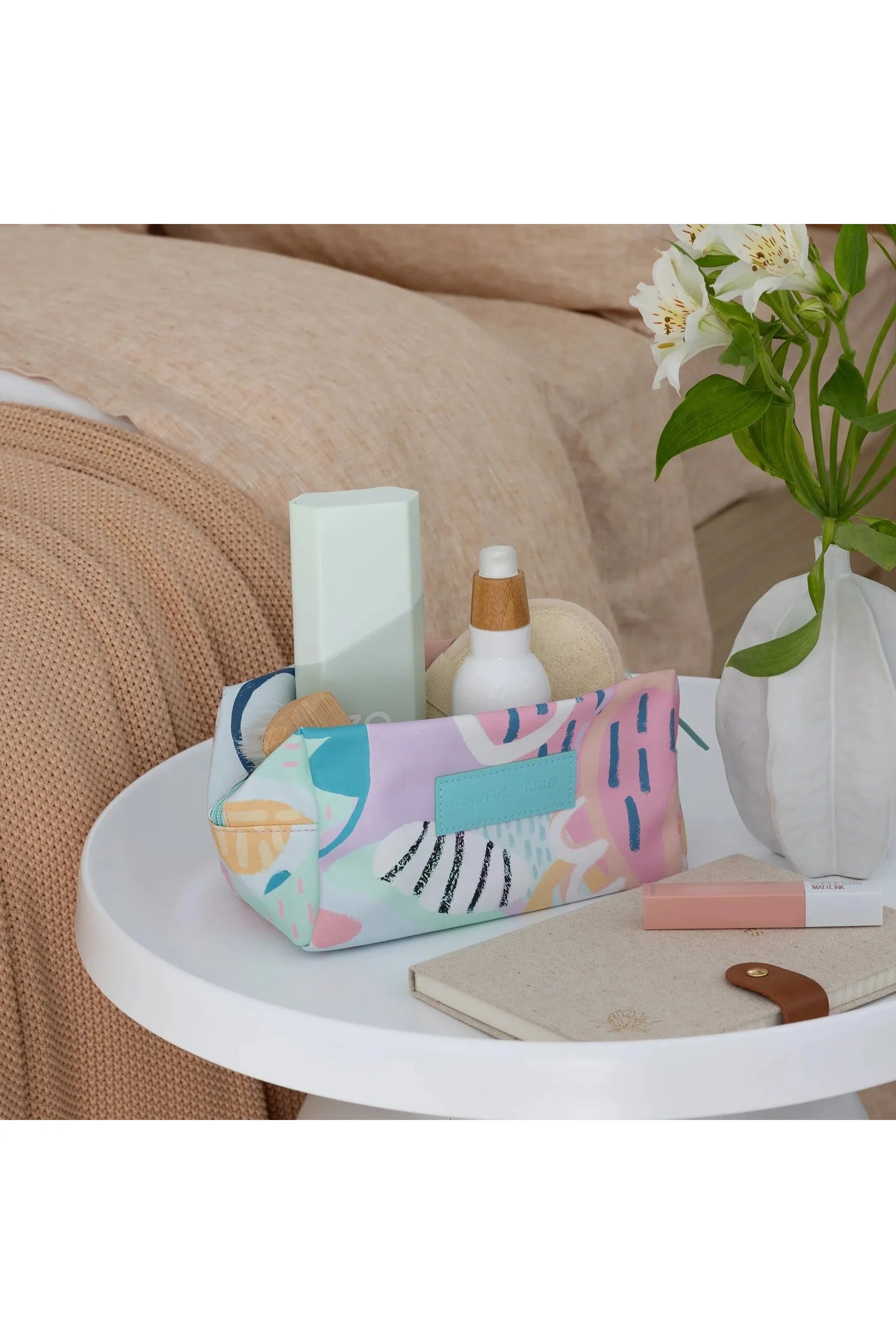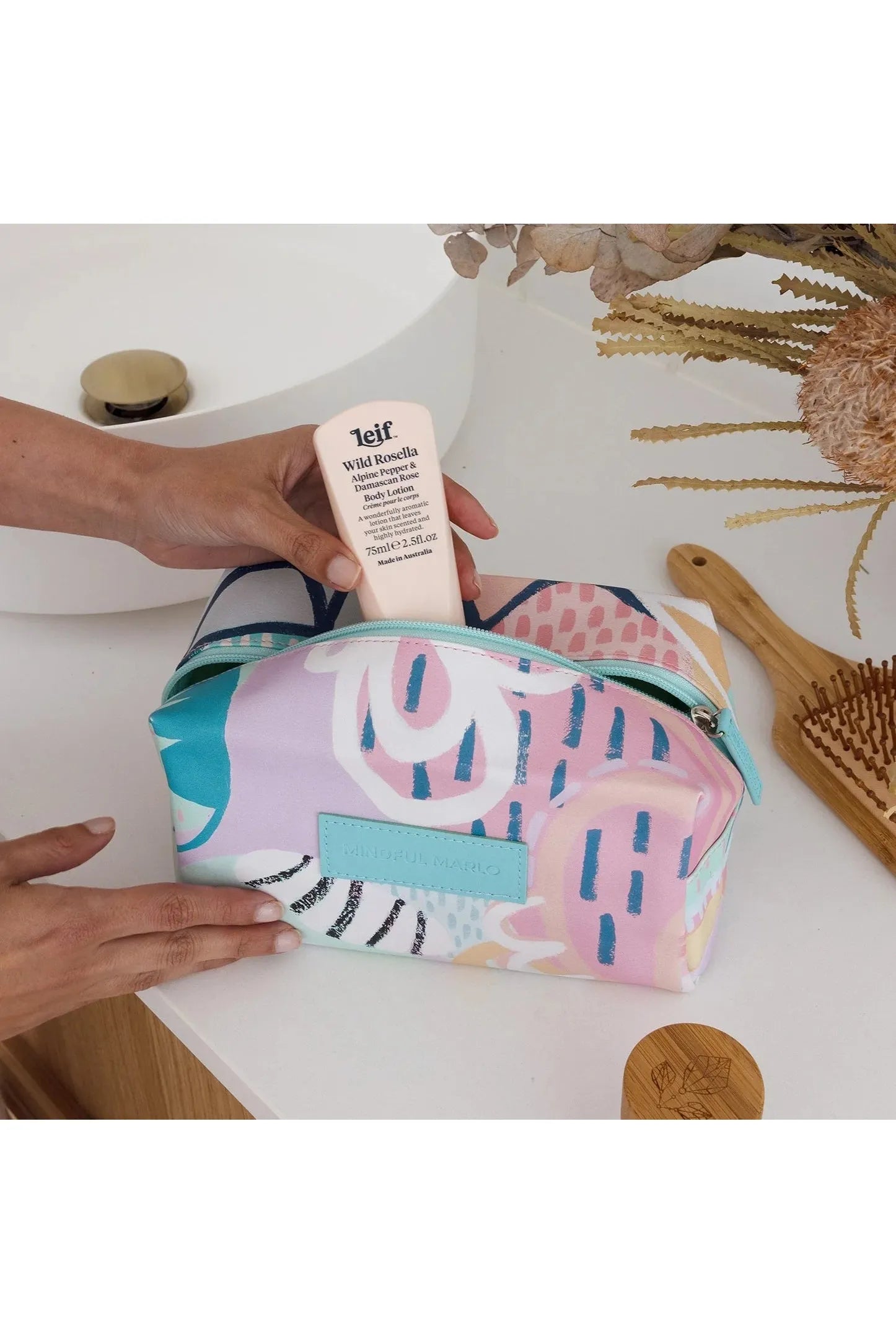 Our new box shape Makeup Bags are the perfect solution to store your makeup essentials, brushes, and more.

Whether you're jetting off to a far away destination or simply want a pretty solution for your daily routine, our Makeup Bags are the perfect blend of beauty and functionality. 
Simple in design but large in space, they will have you covered for all your makeup storage needs. 
Featuring original artwork by the amazingly talented Rach Jackson. 
External Features
- Original artwork by Rach Jackson
- Buttery soft PU Leather
- Custom zipper puller featuring Mindful Marlo logo
- PU Leather patch with Mindful Marlo logo

Internal Features
- Fully lined with complimenting colour

Dimensions
- 21cm(W)x11cm (H)x10.5cm(D)