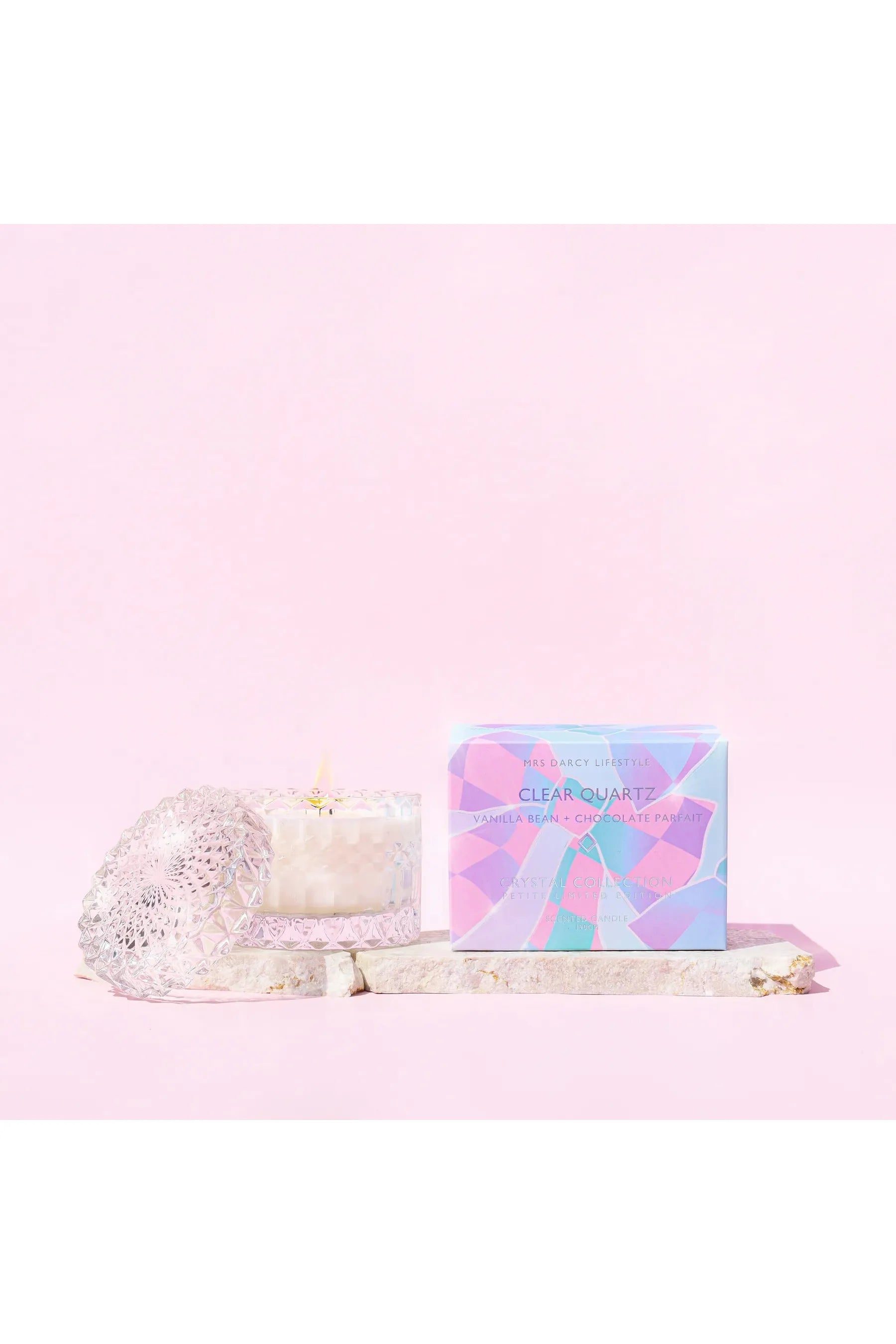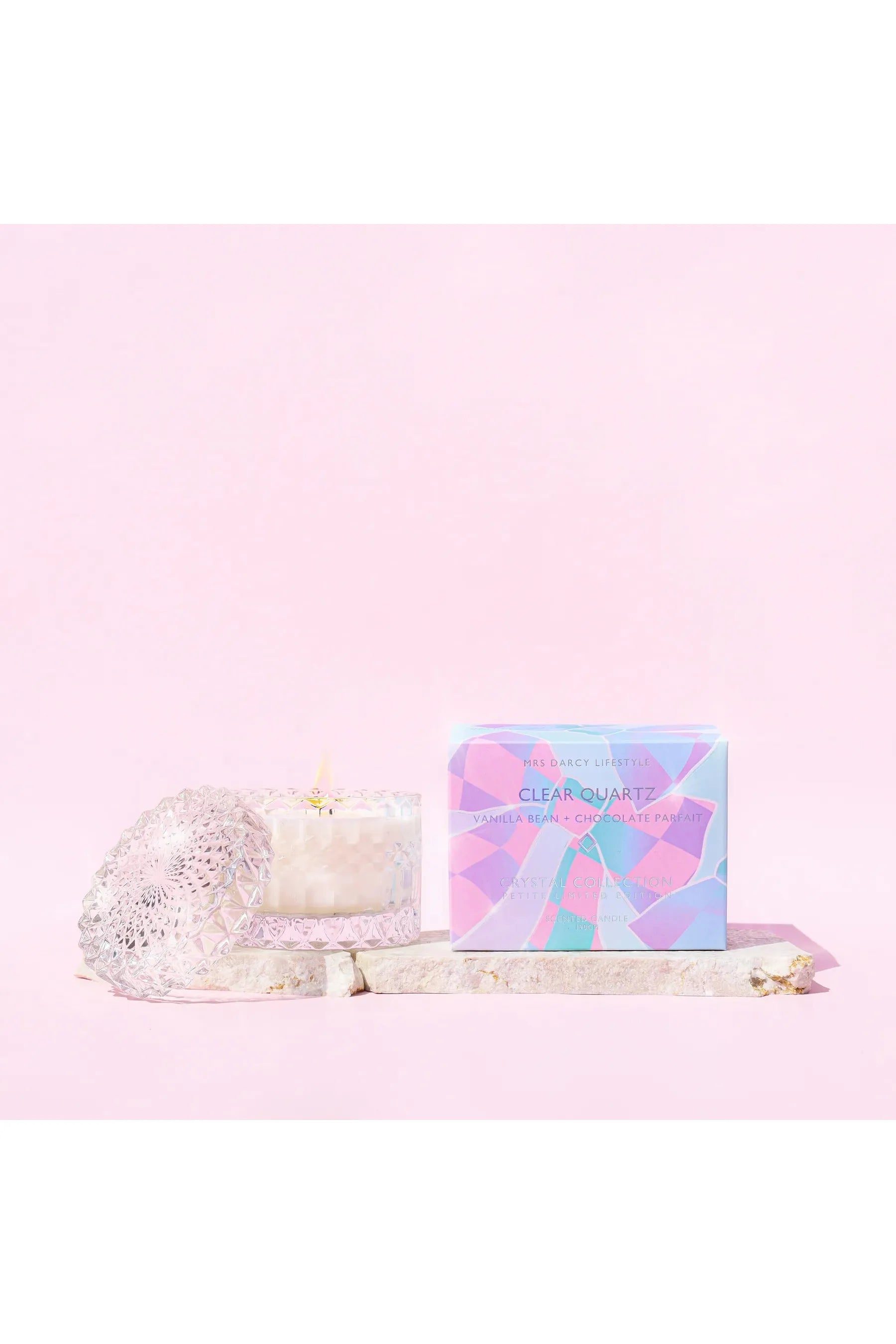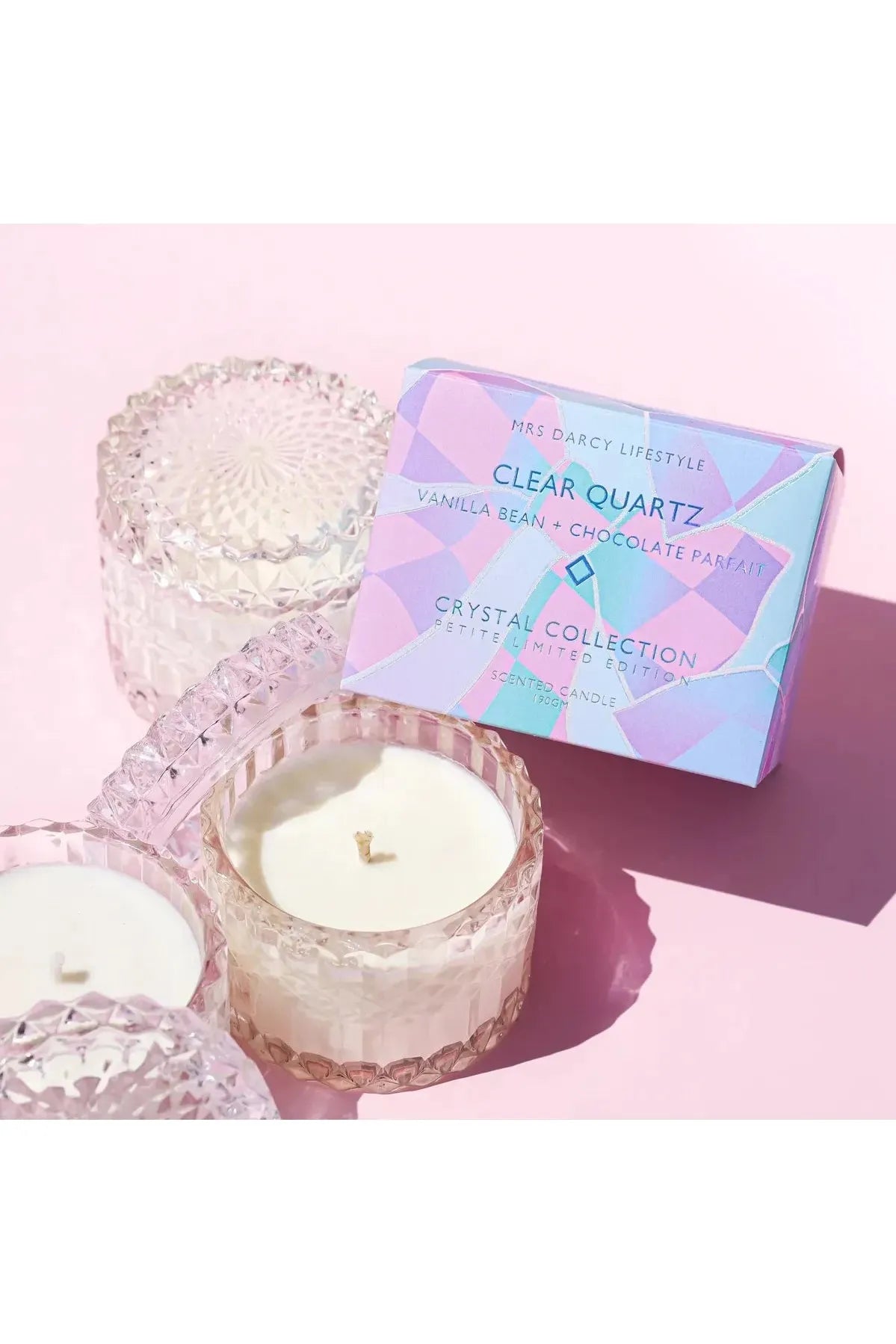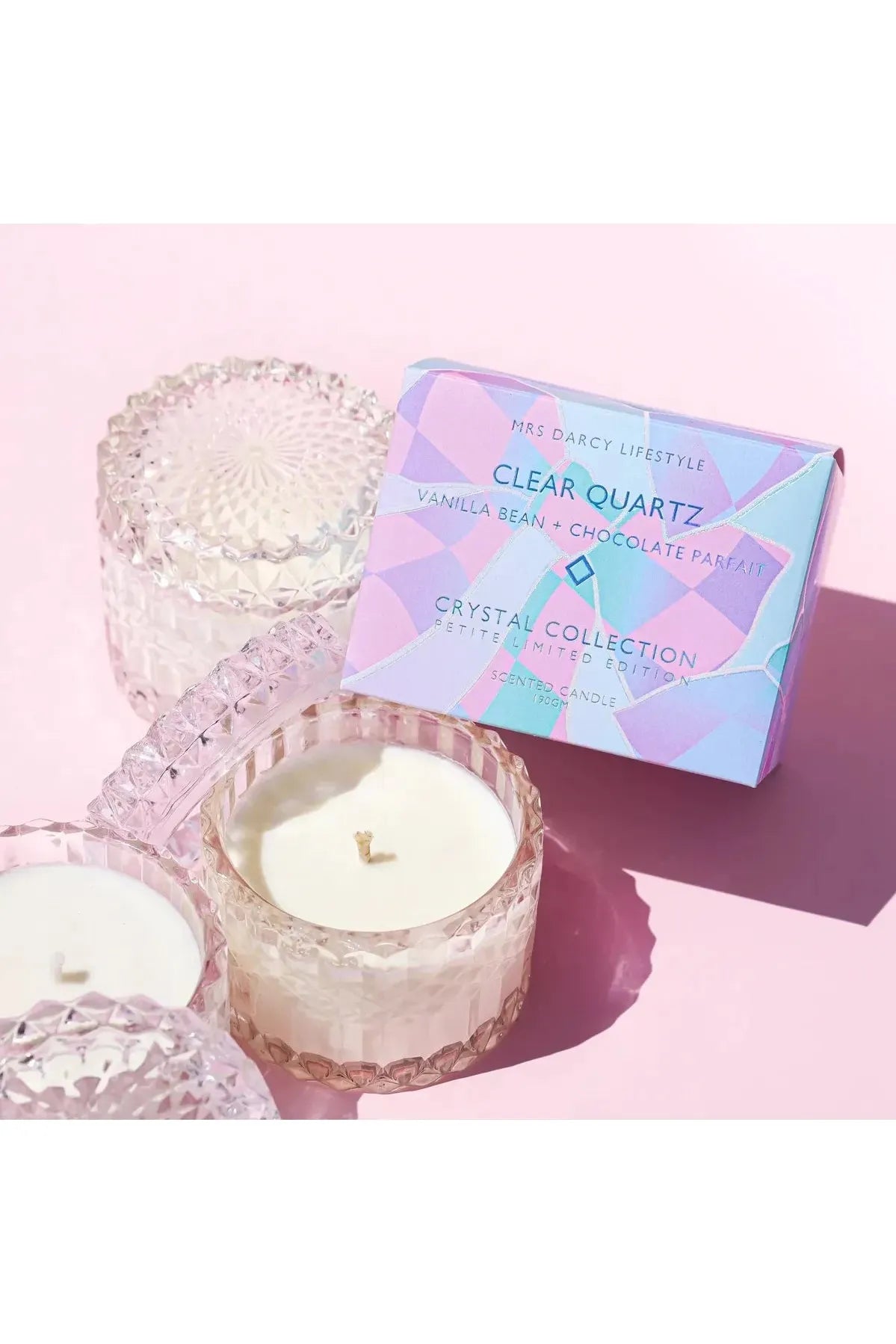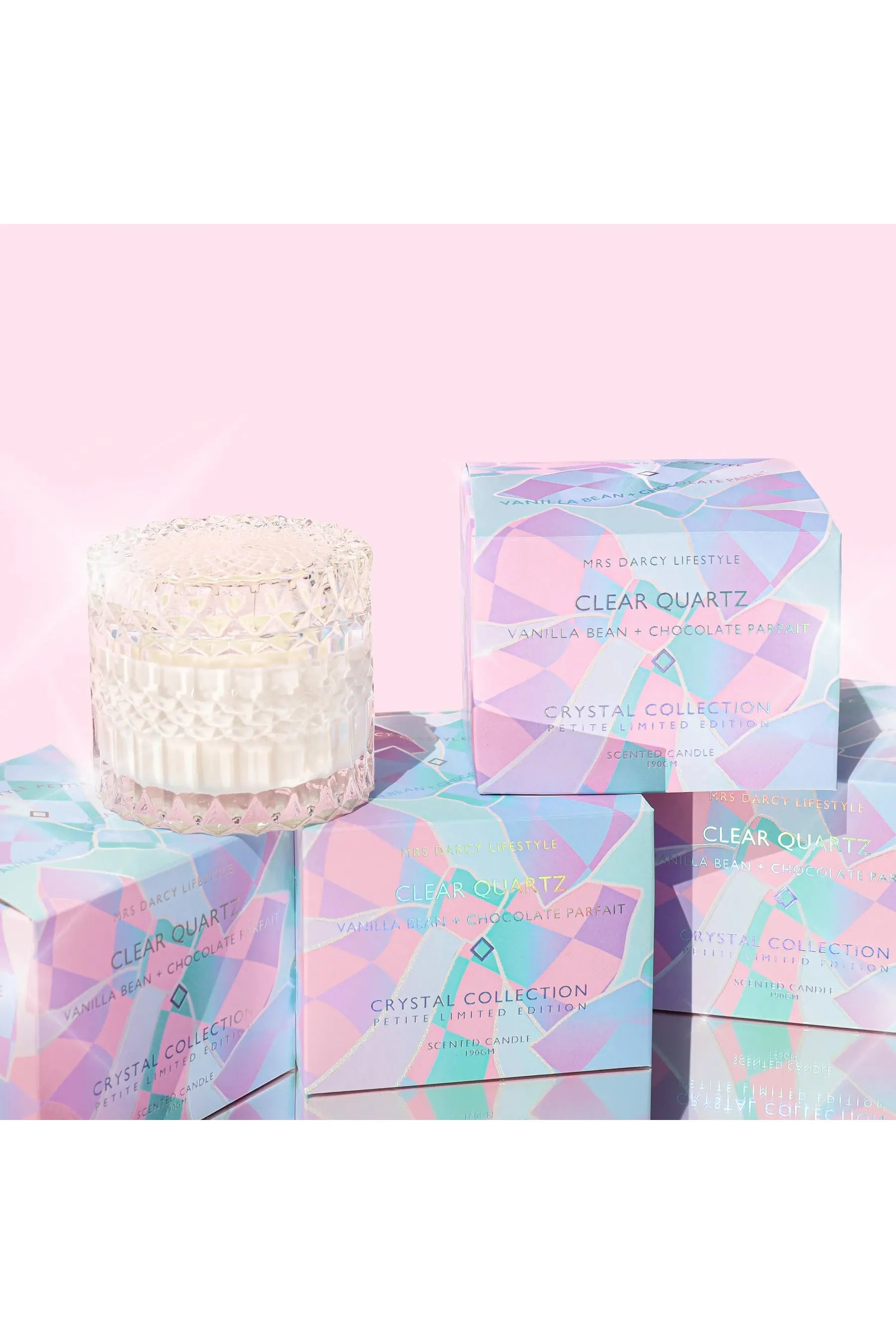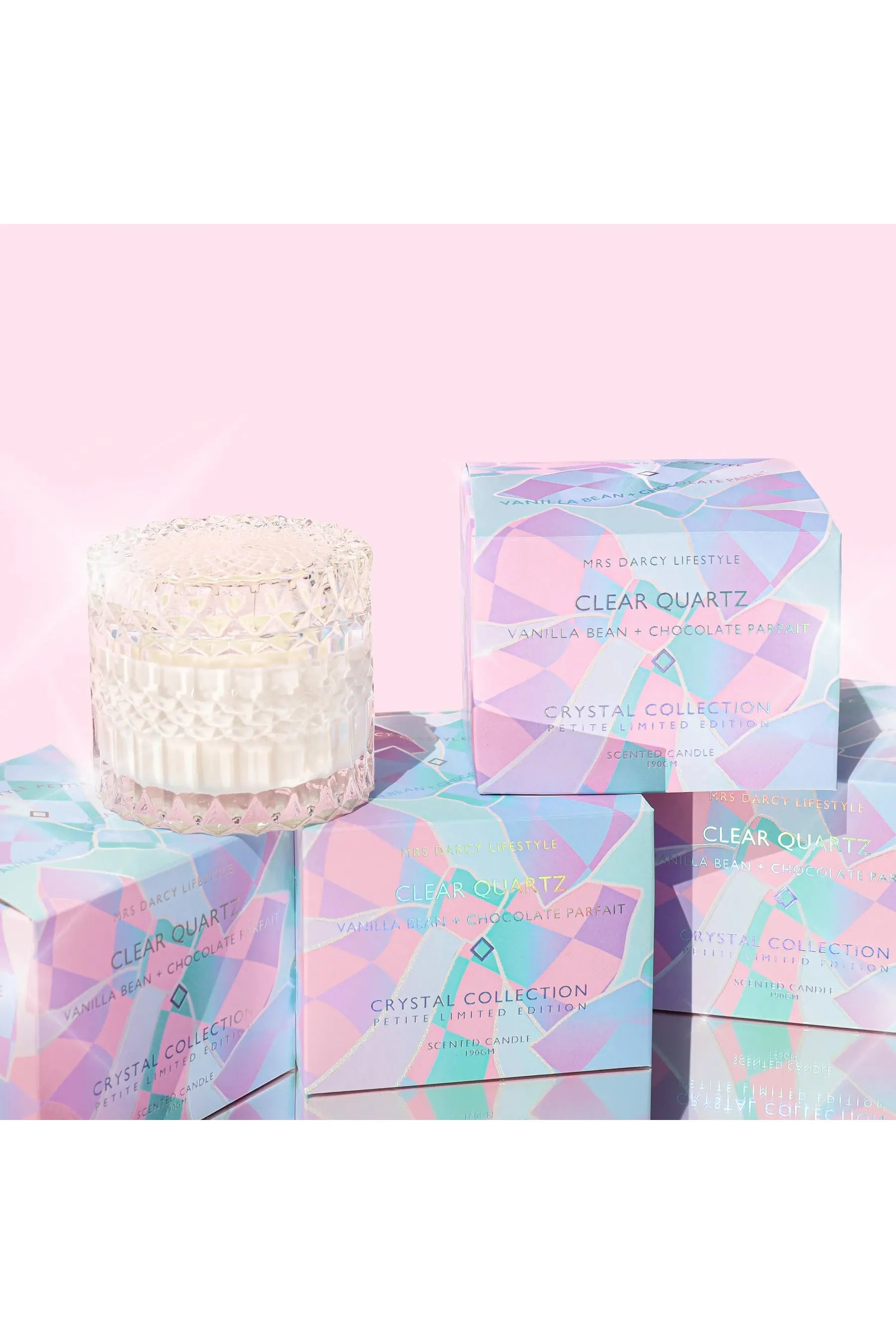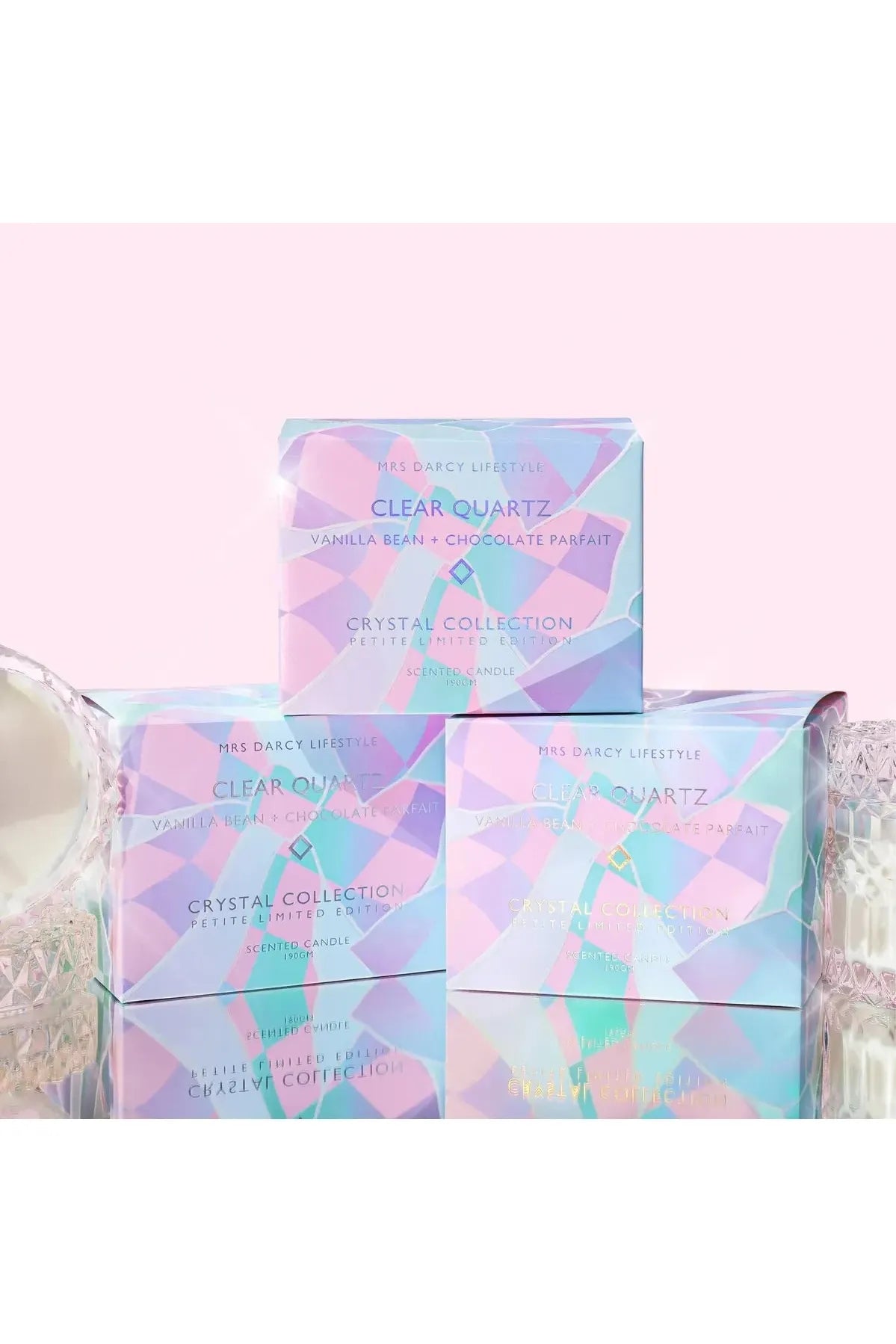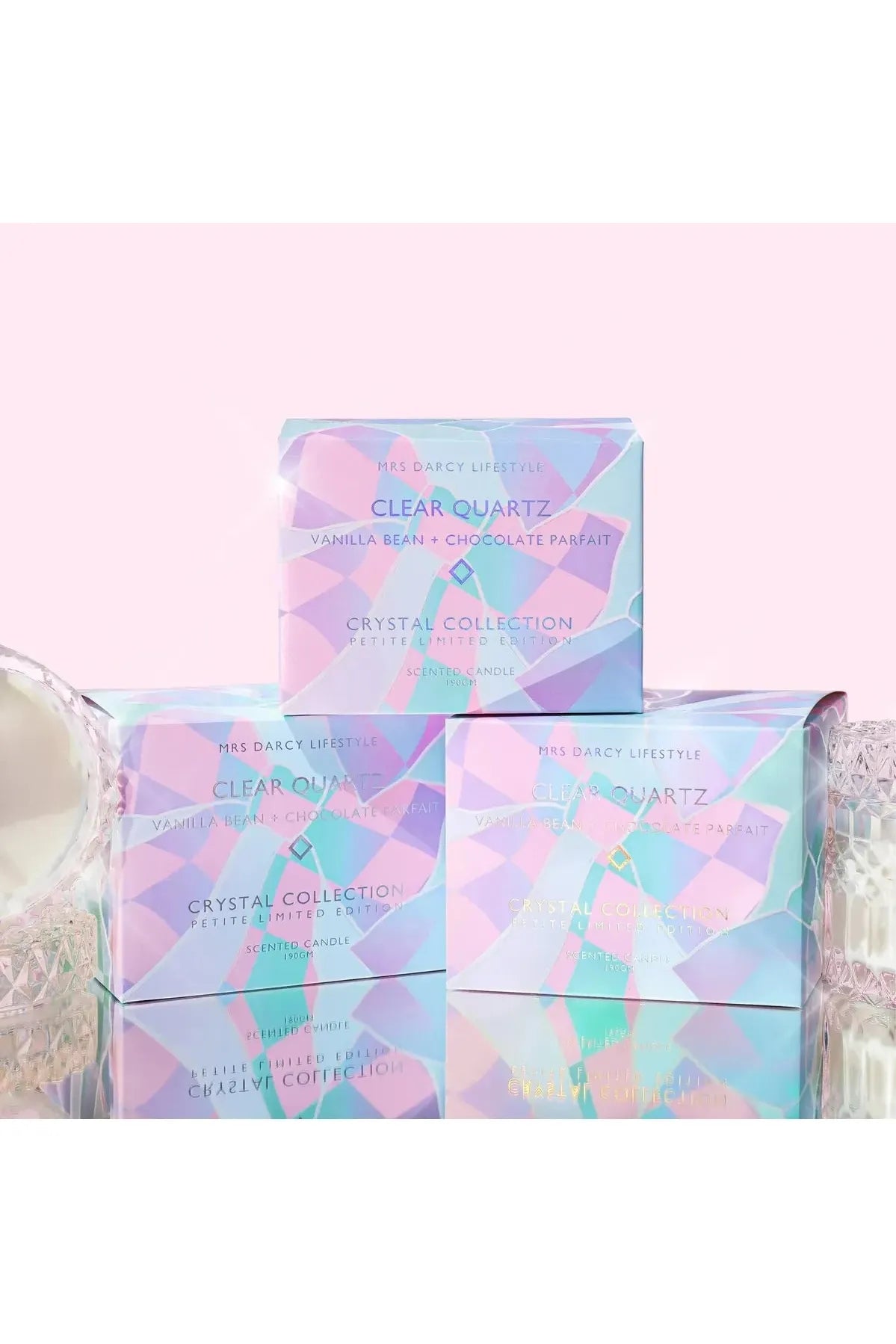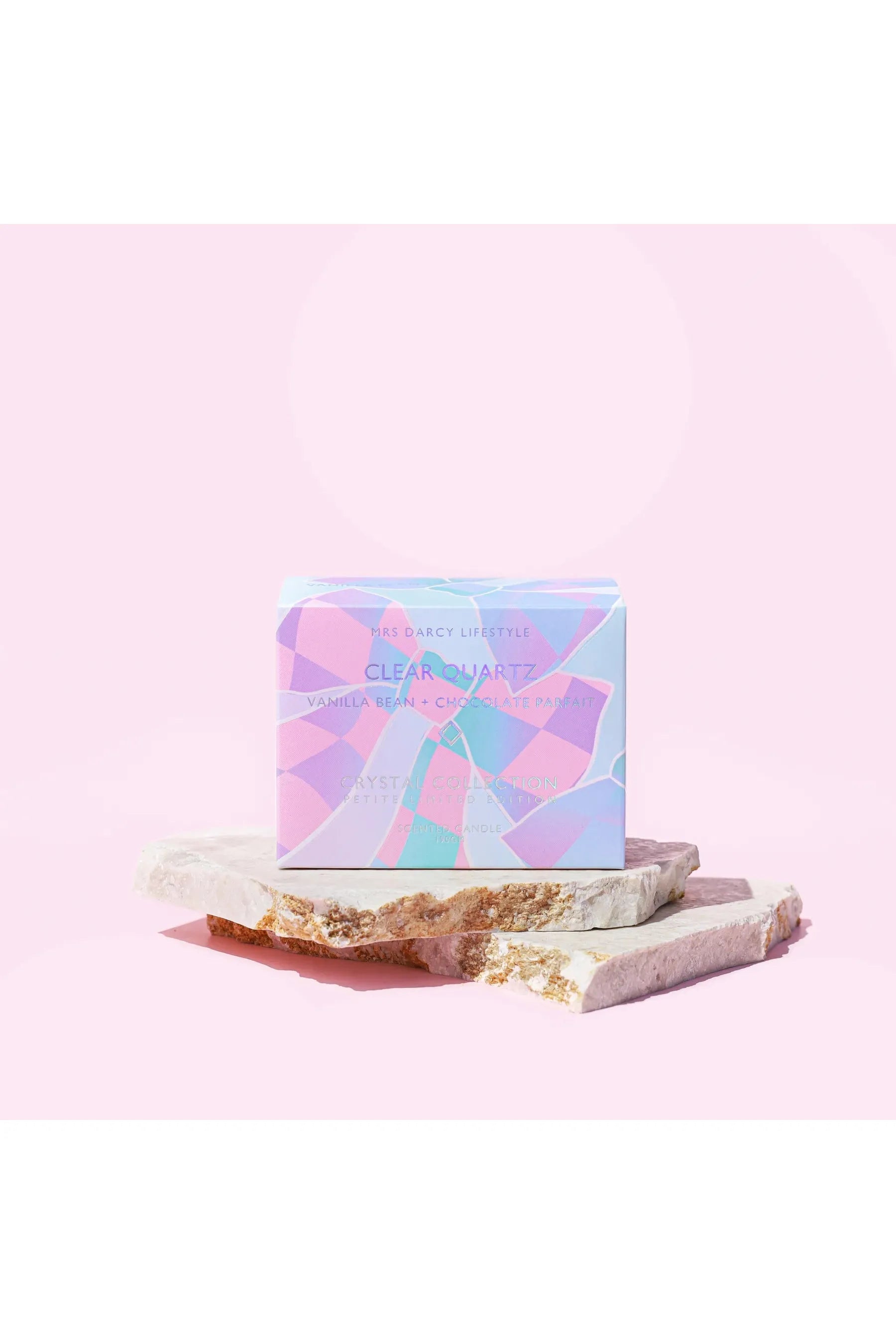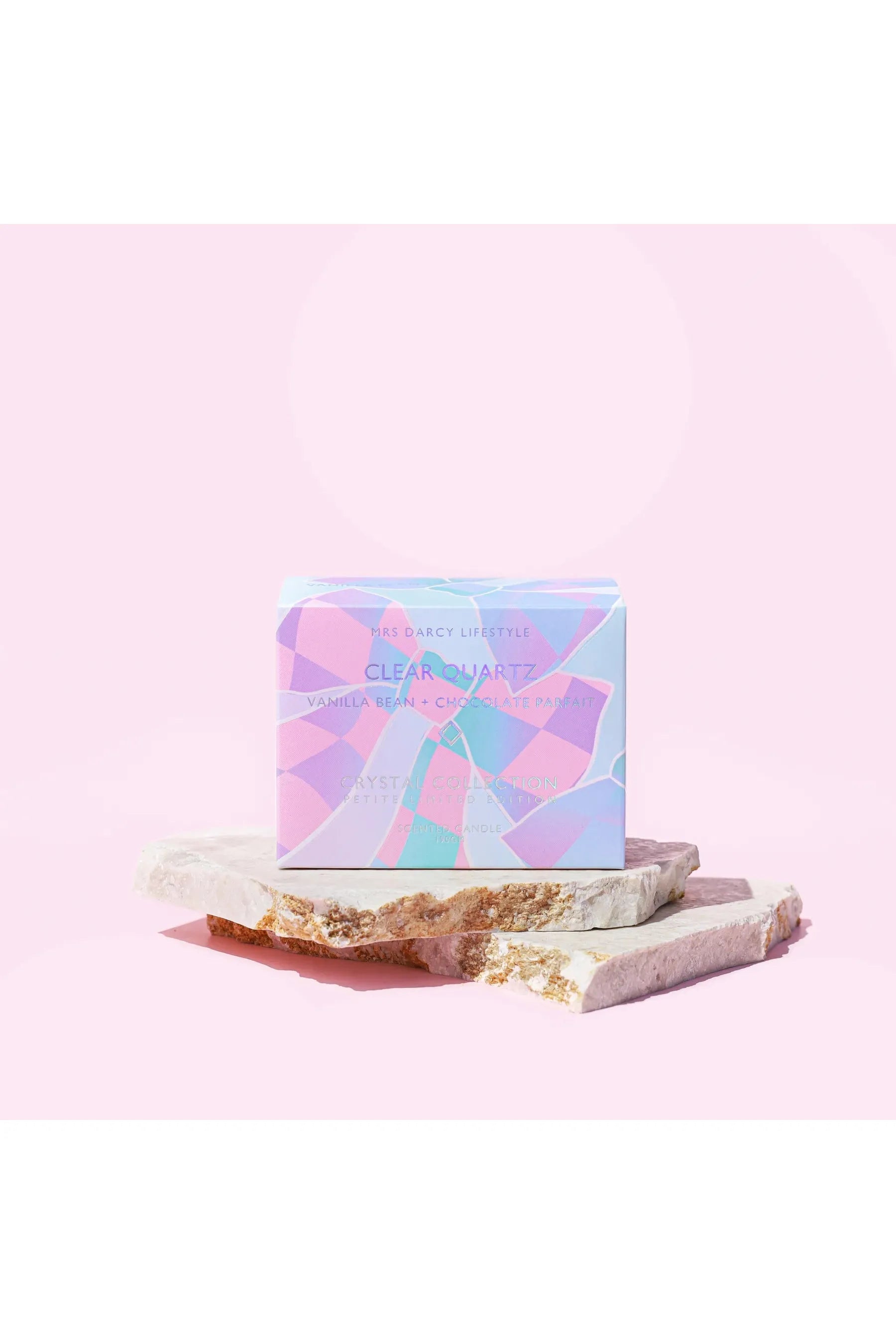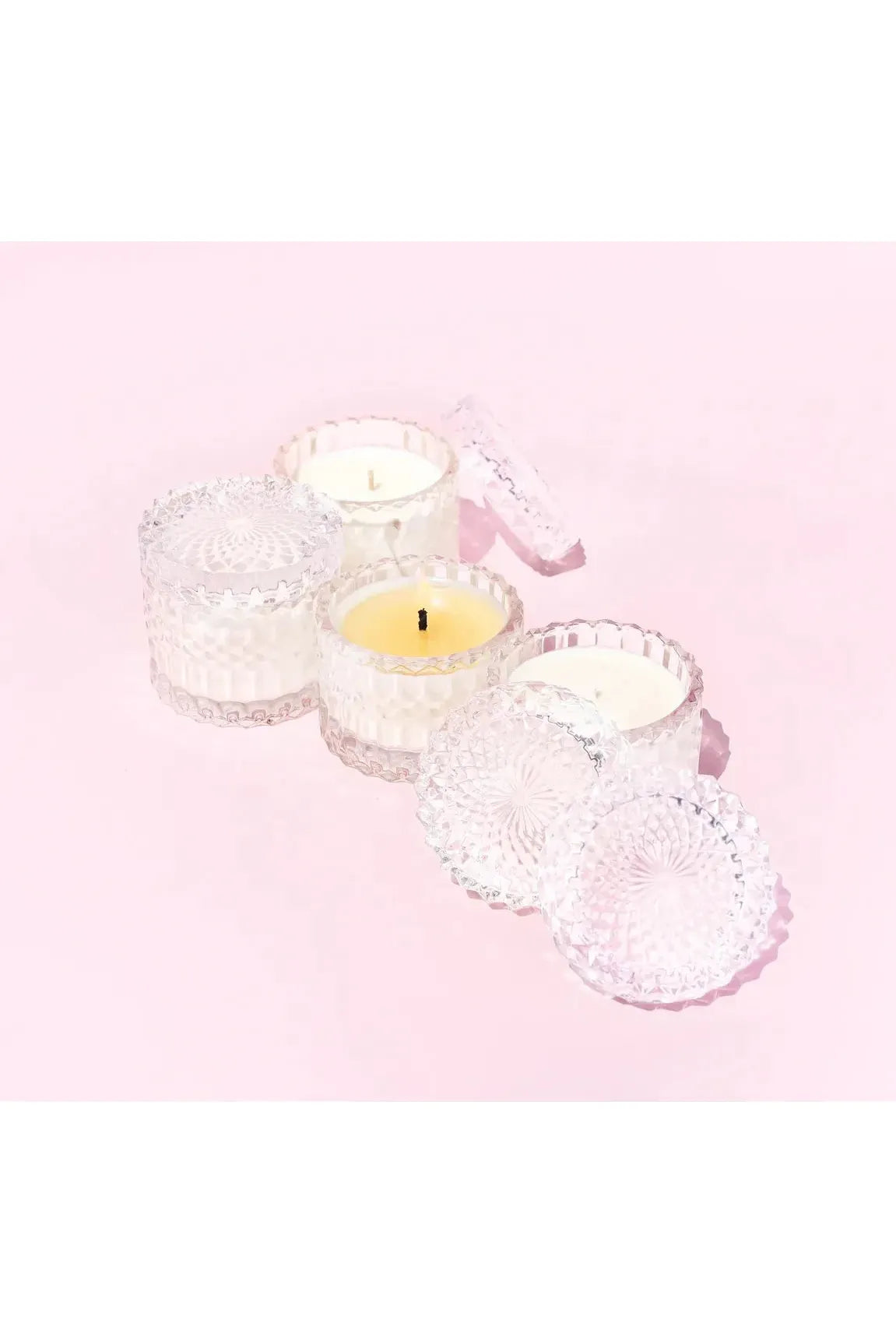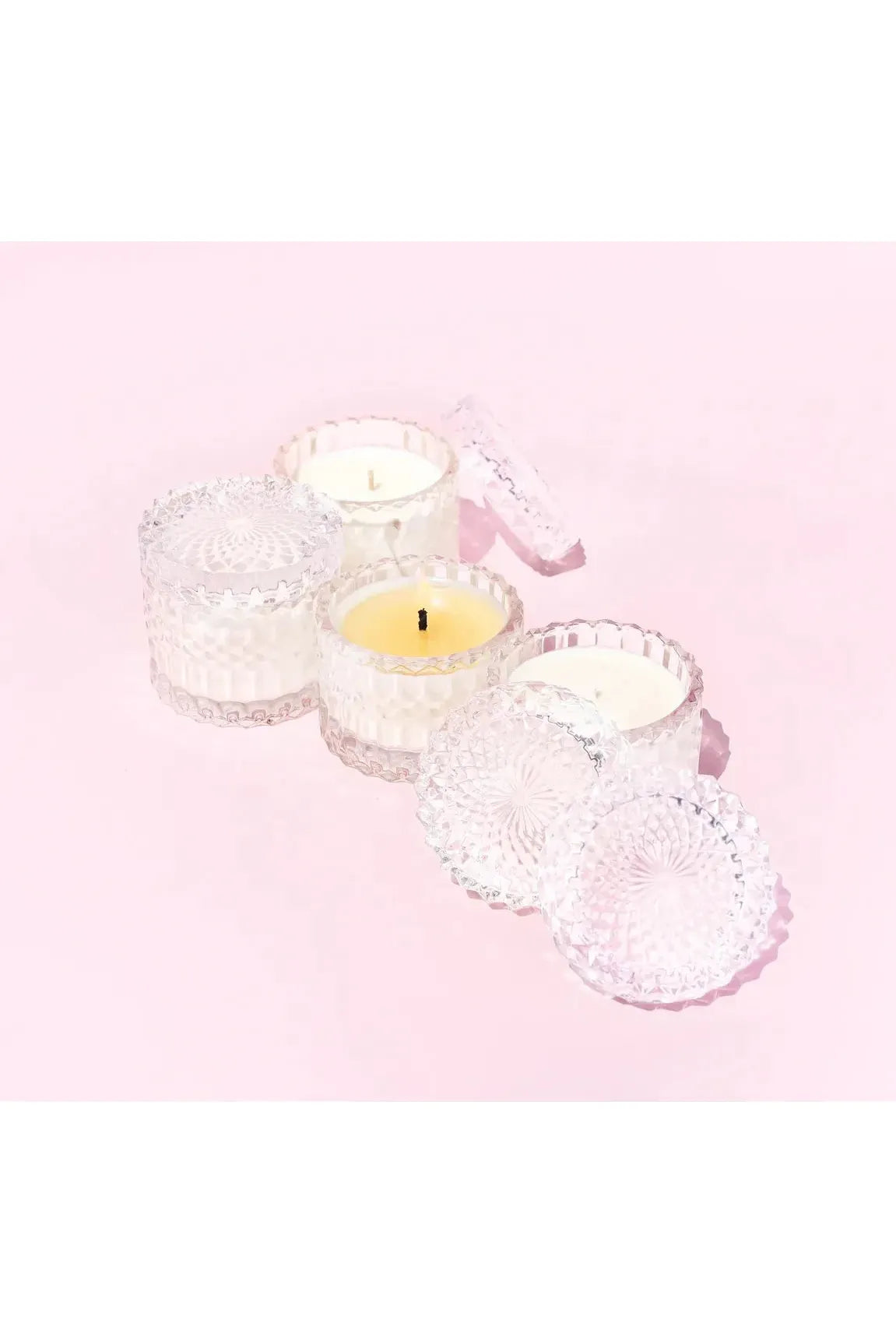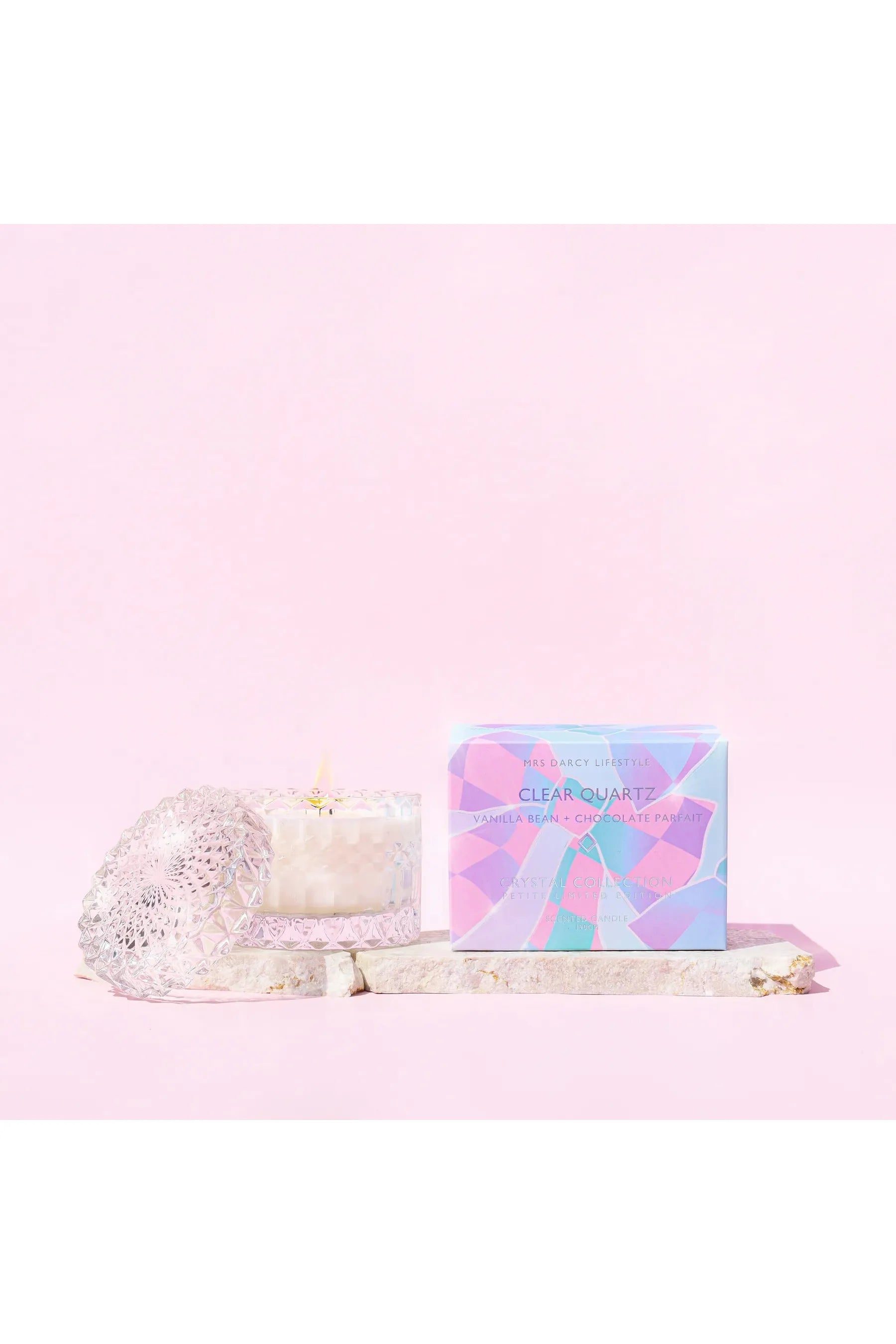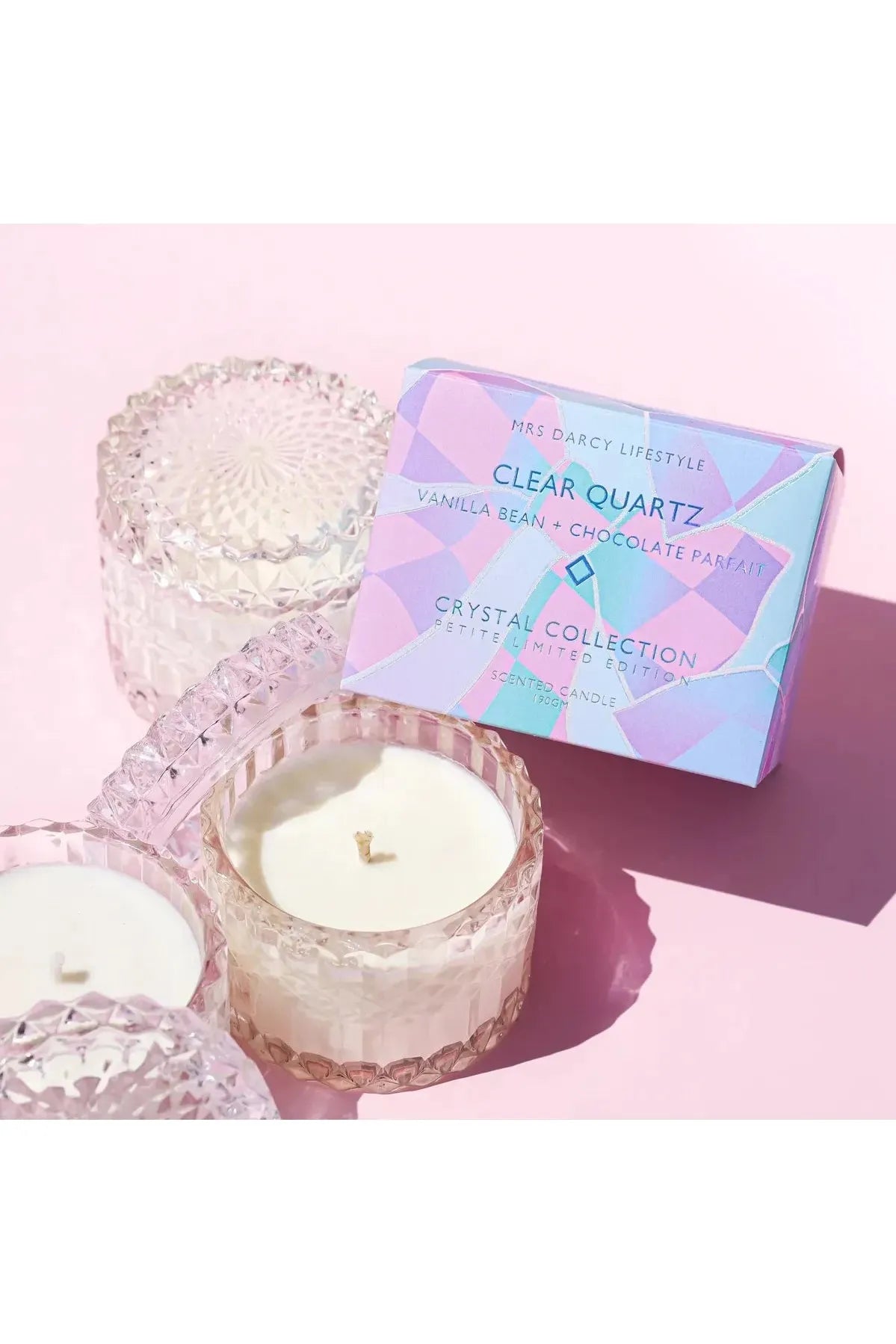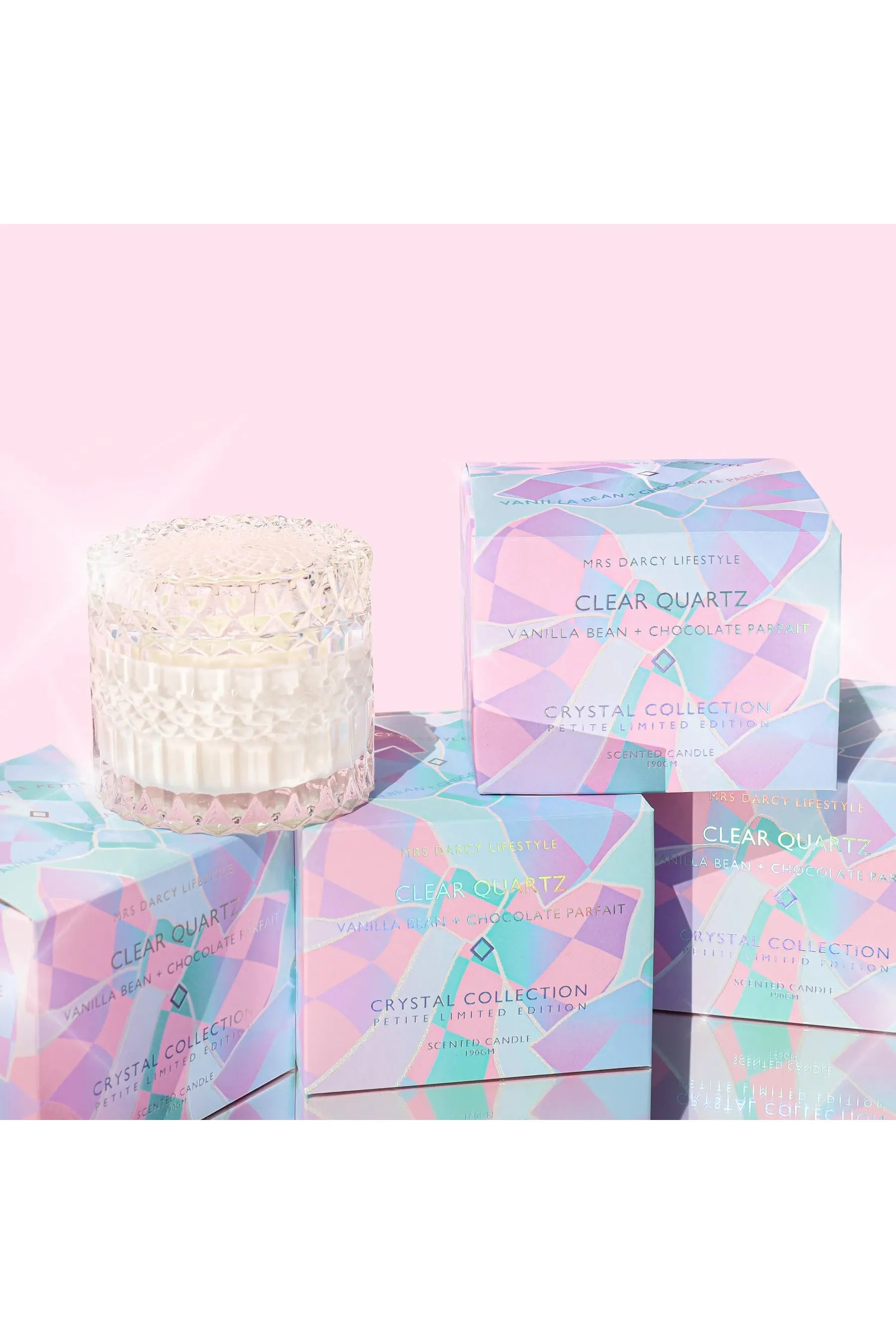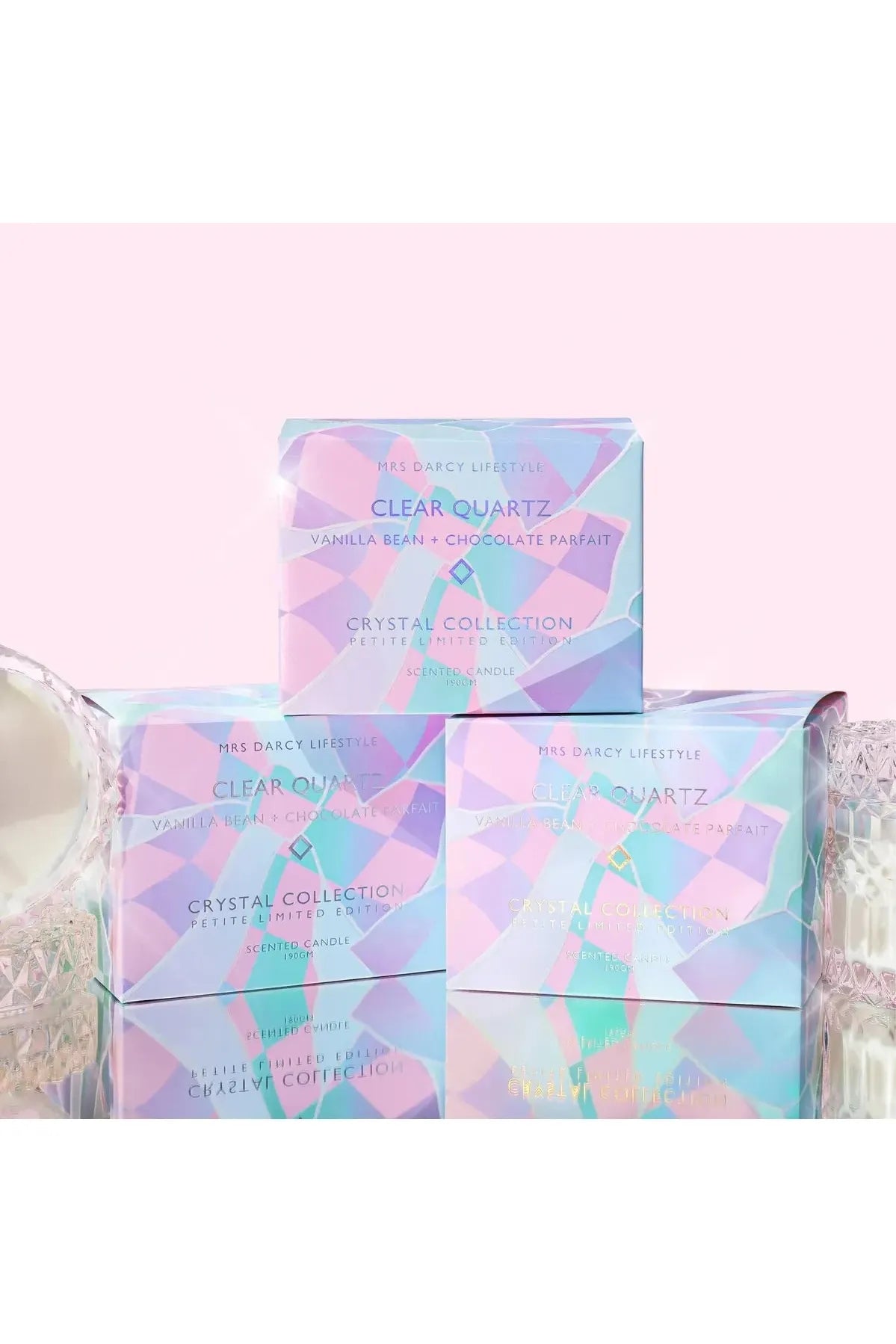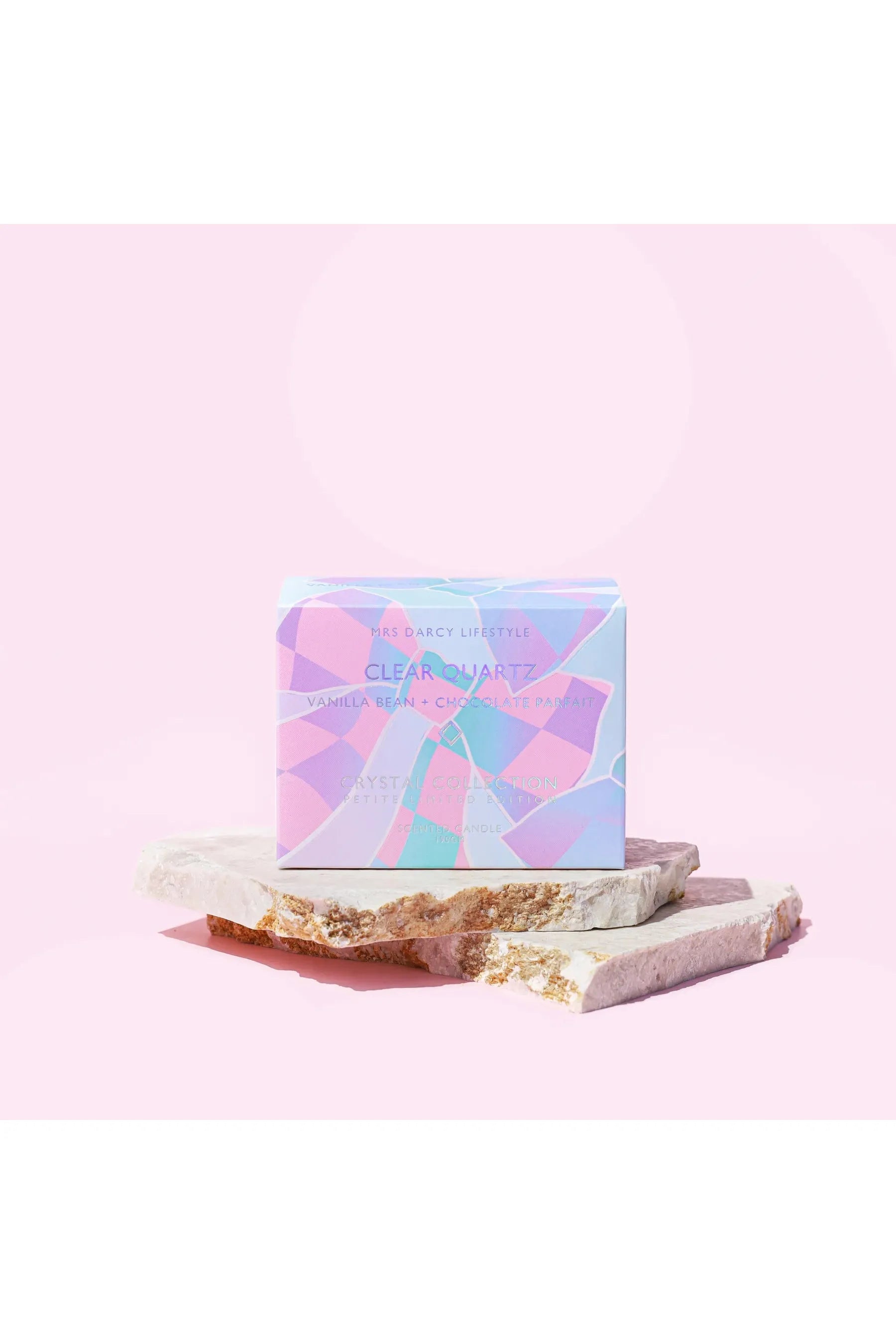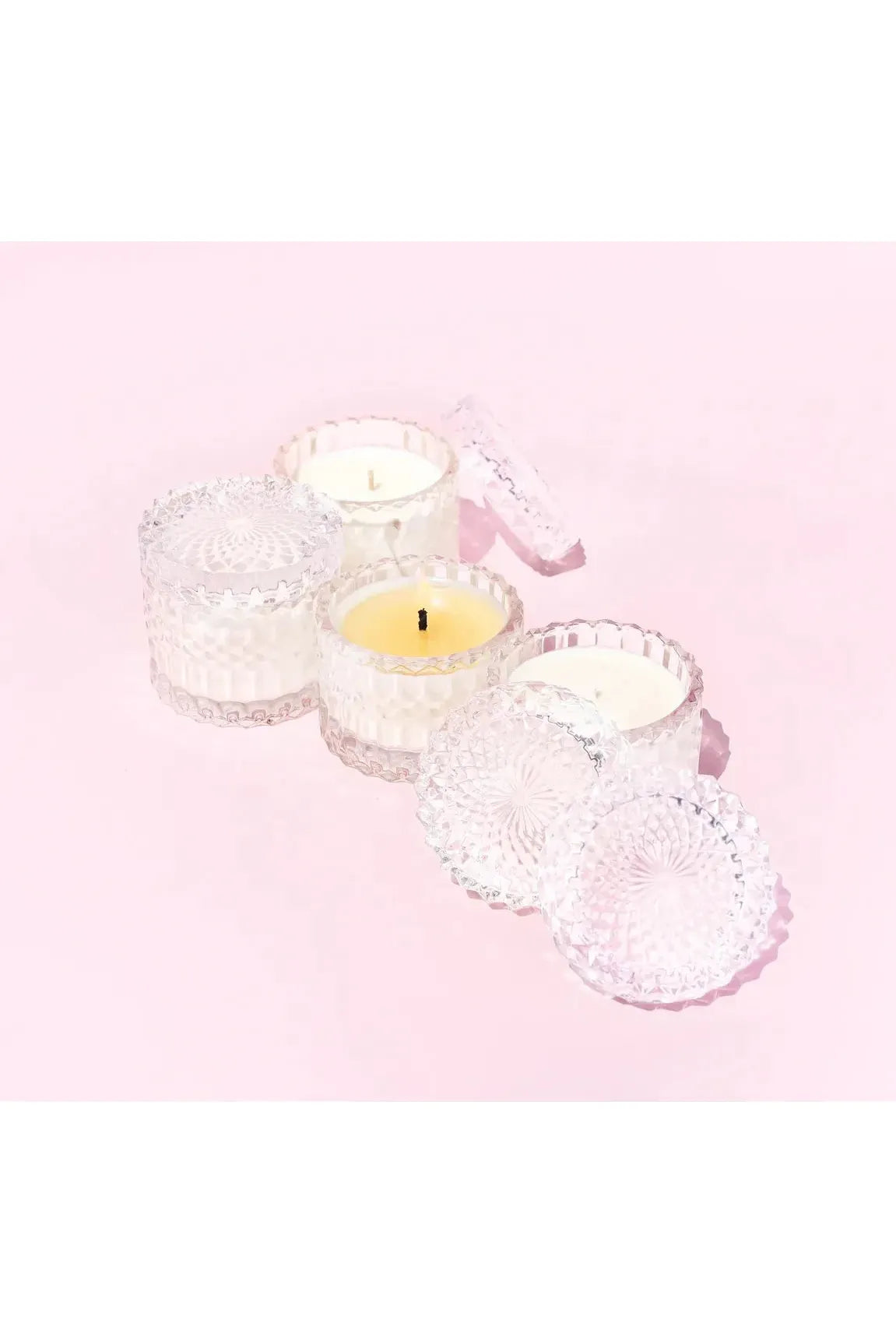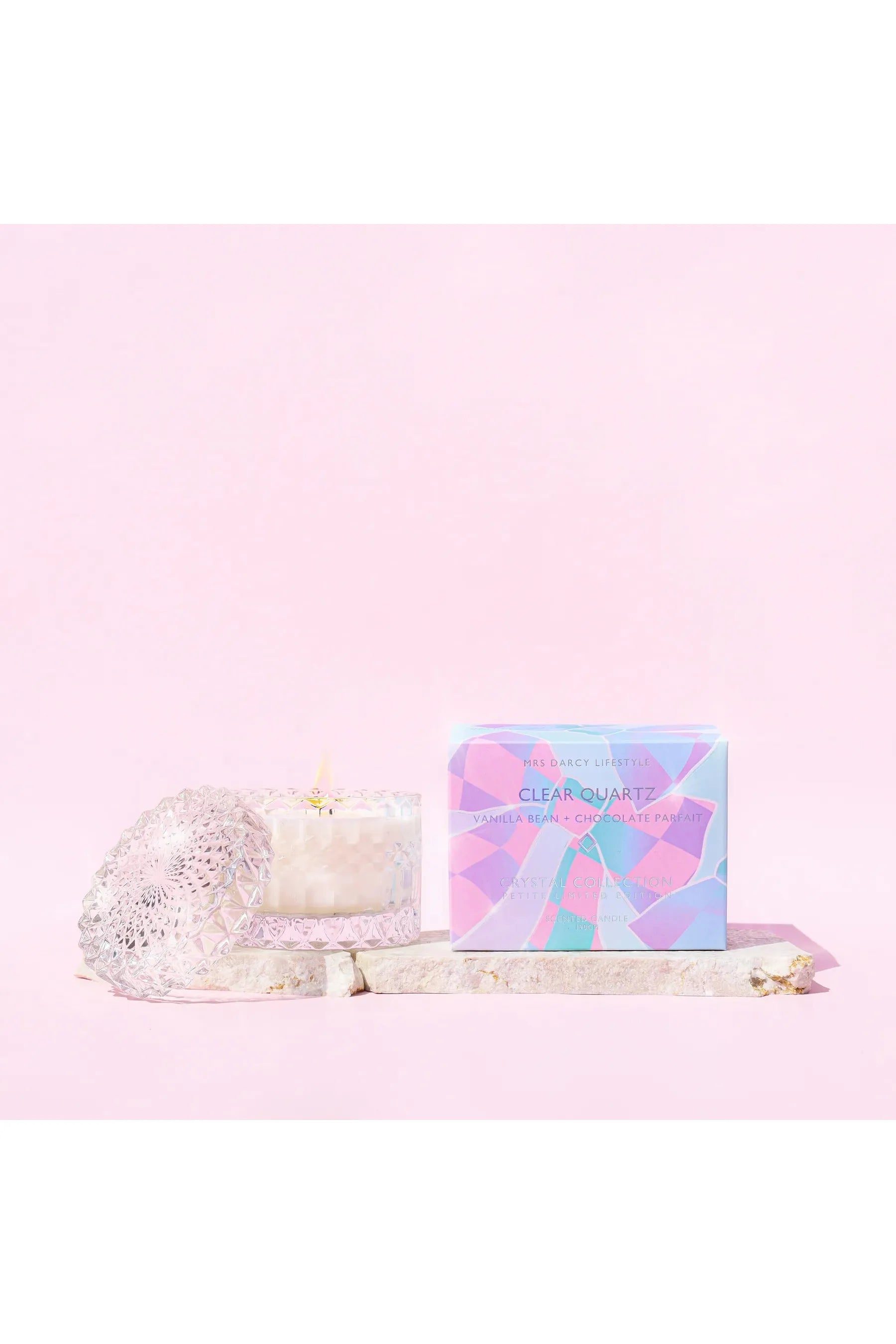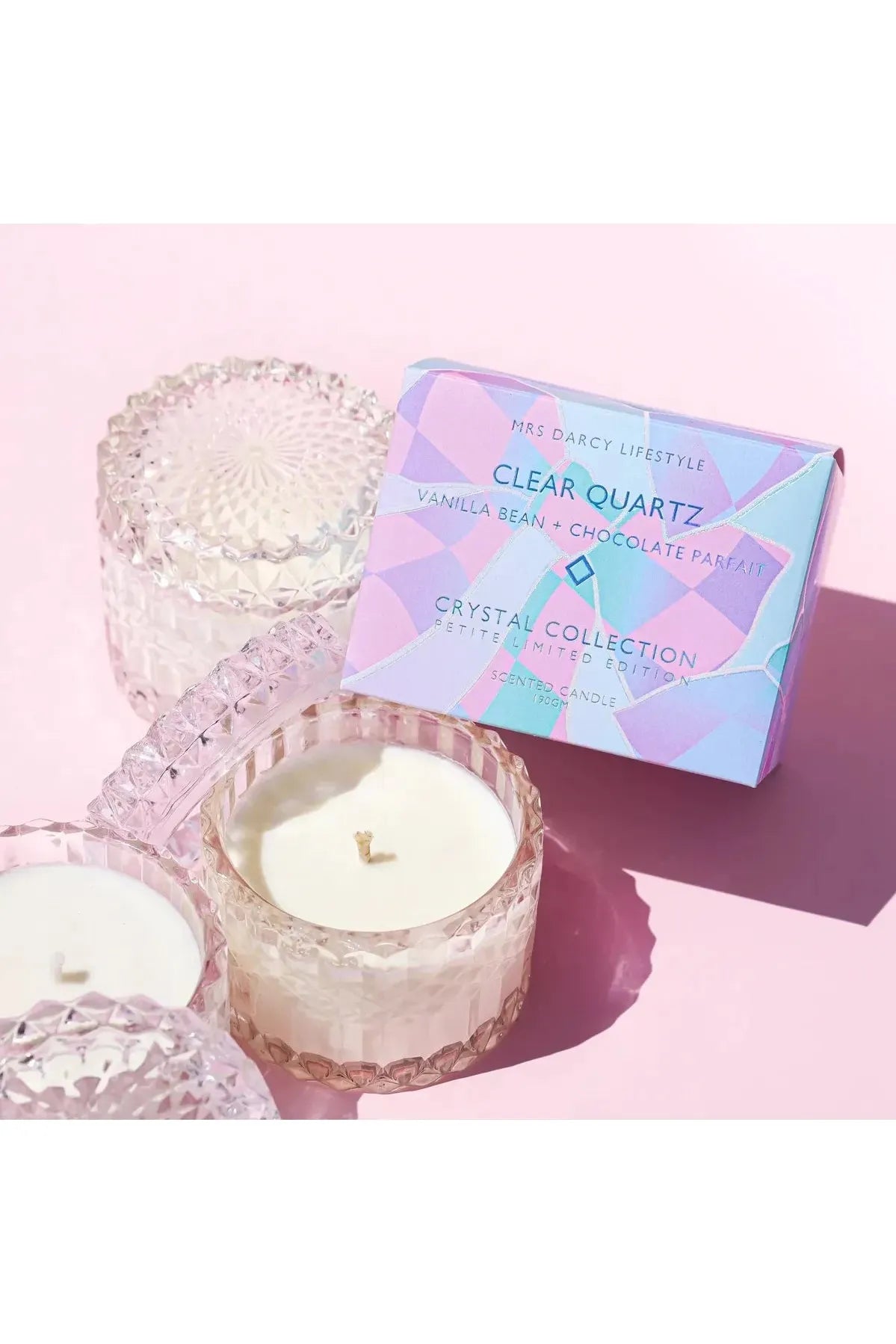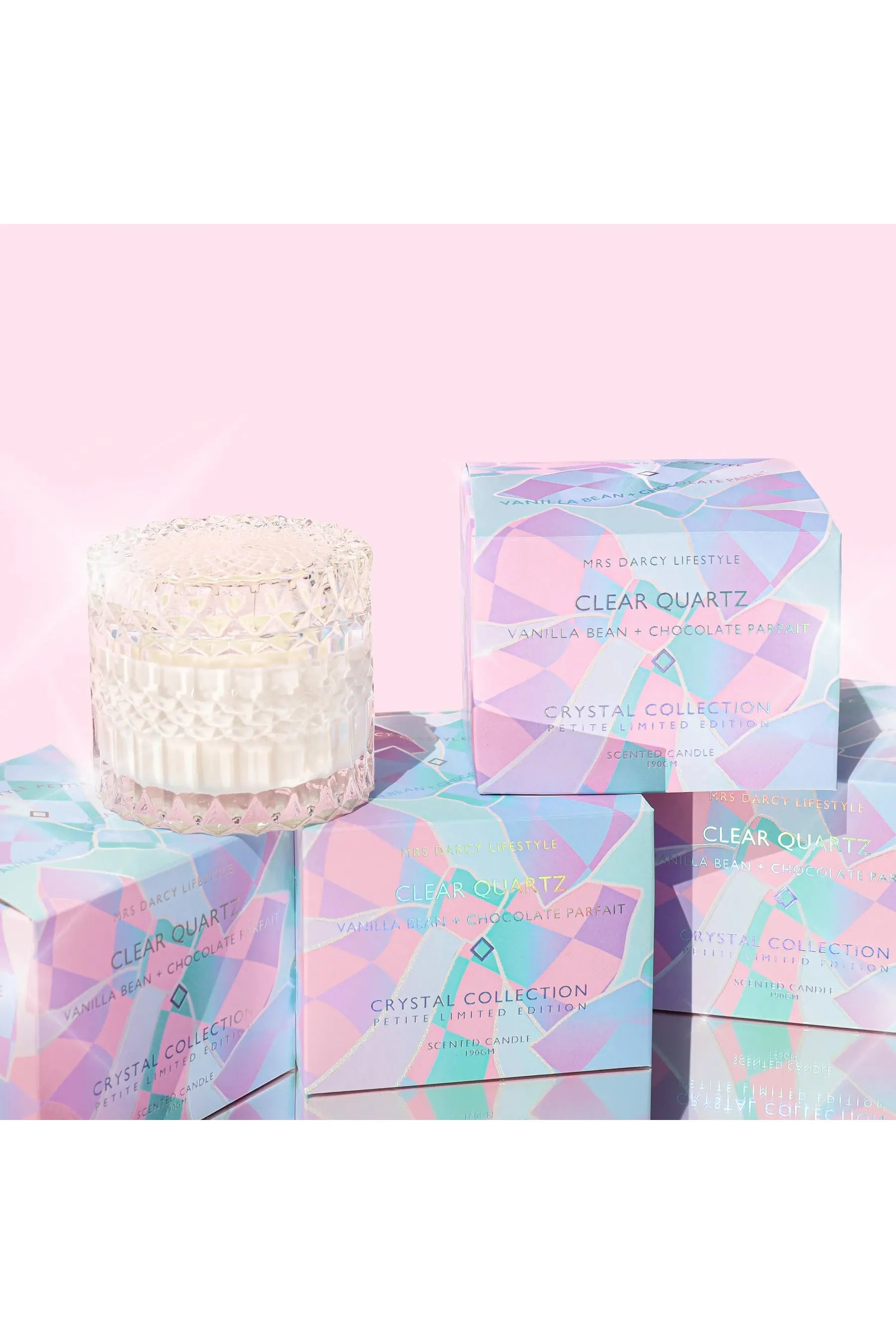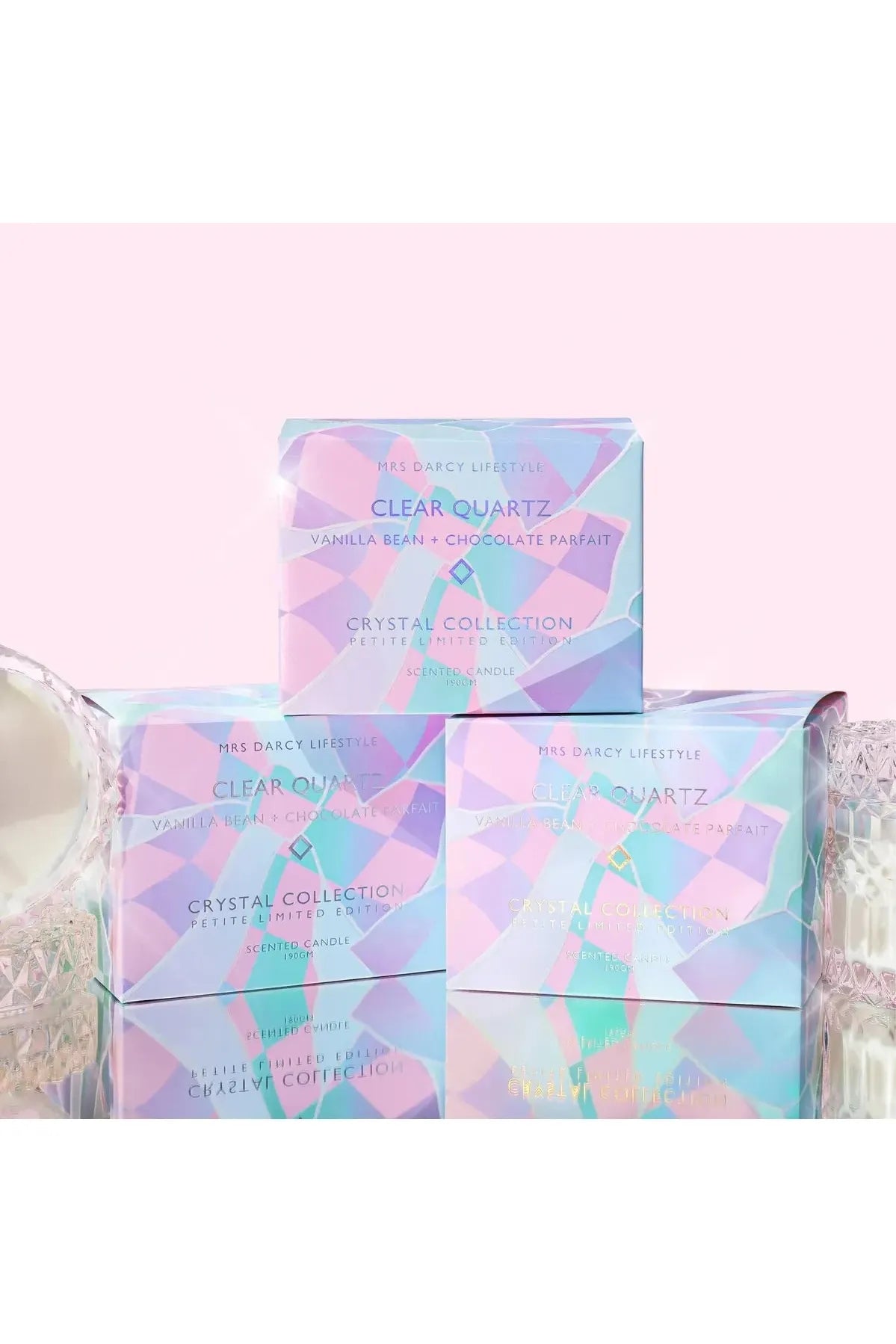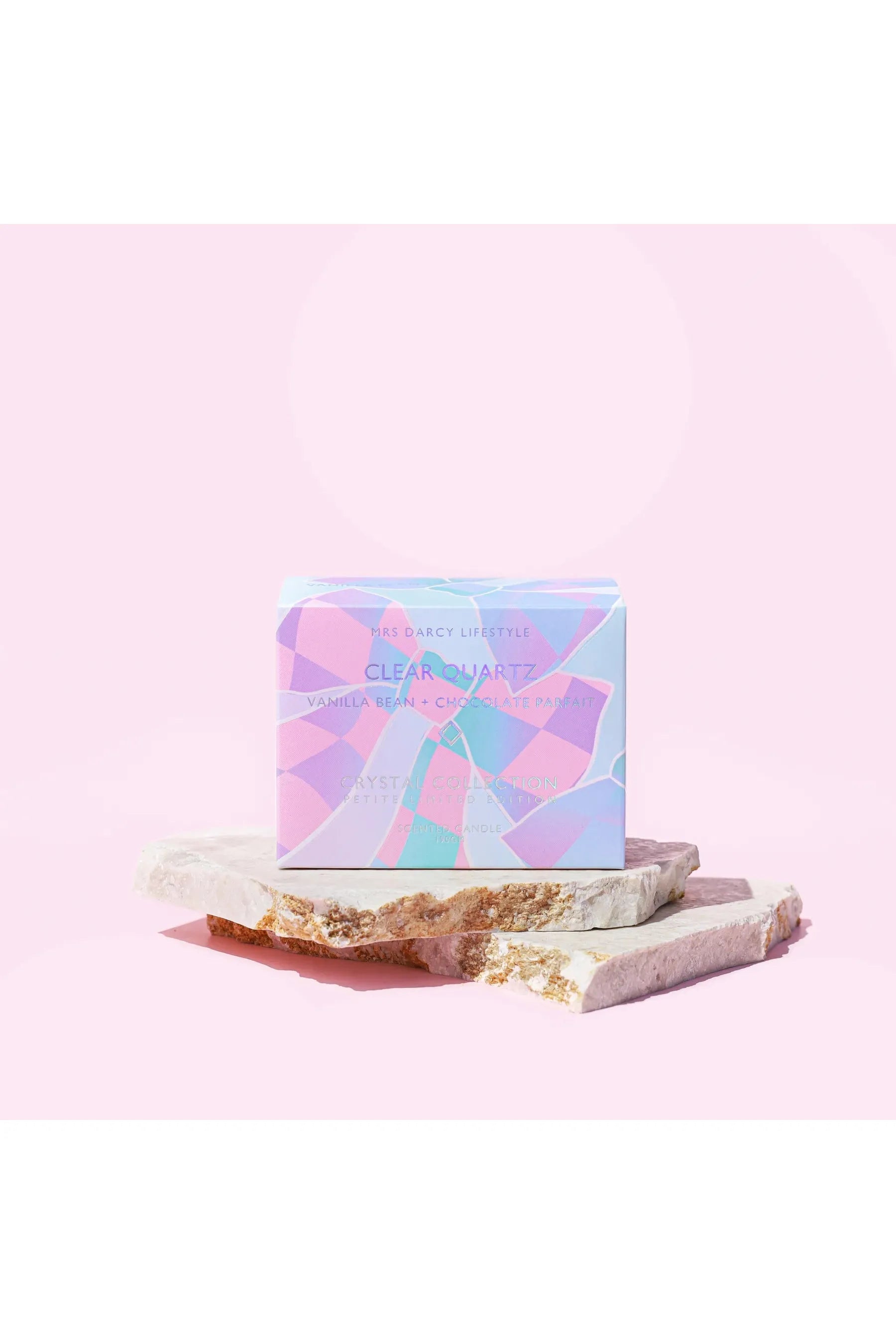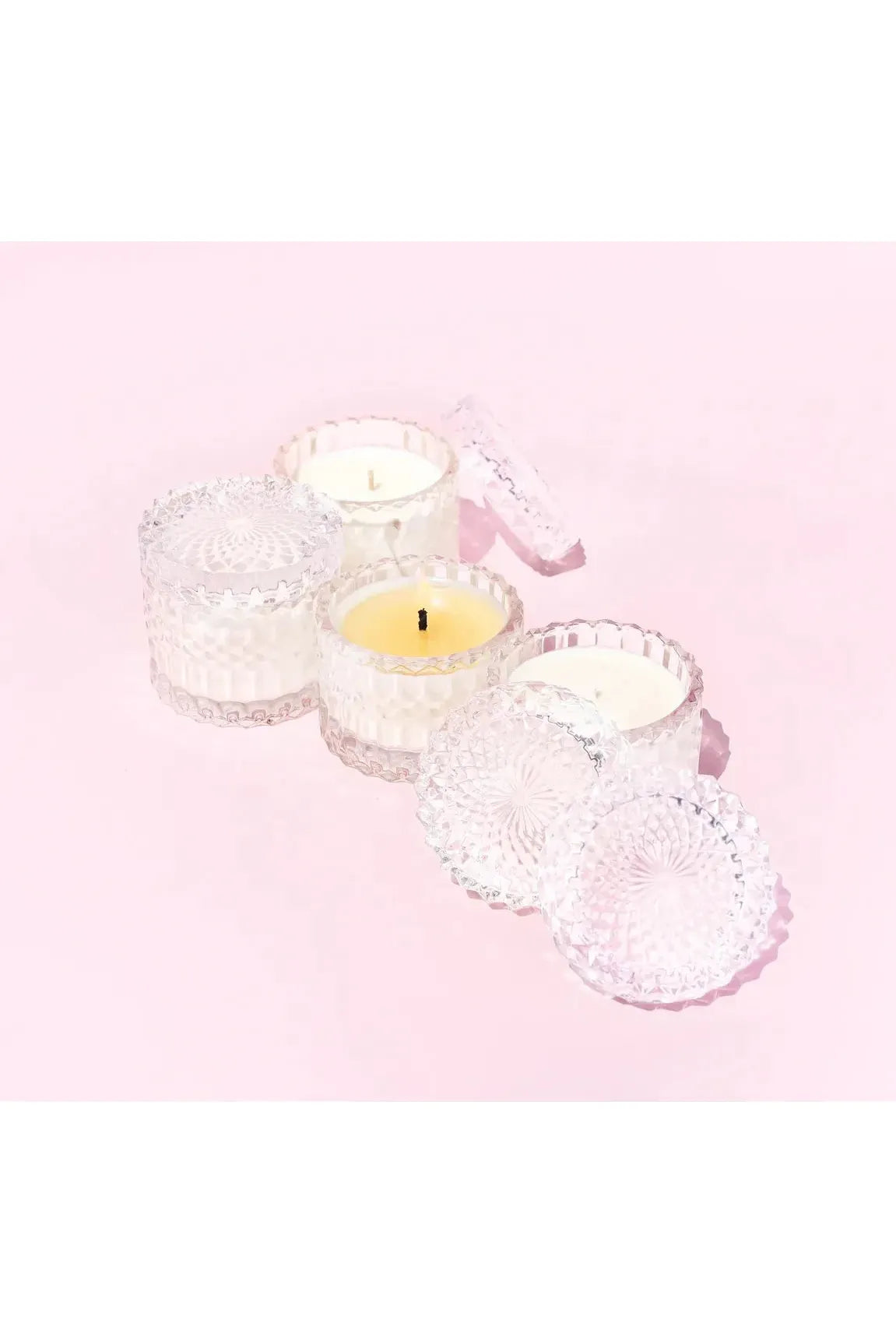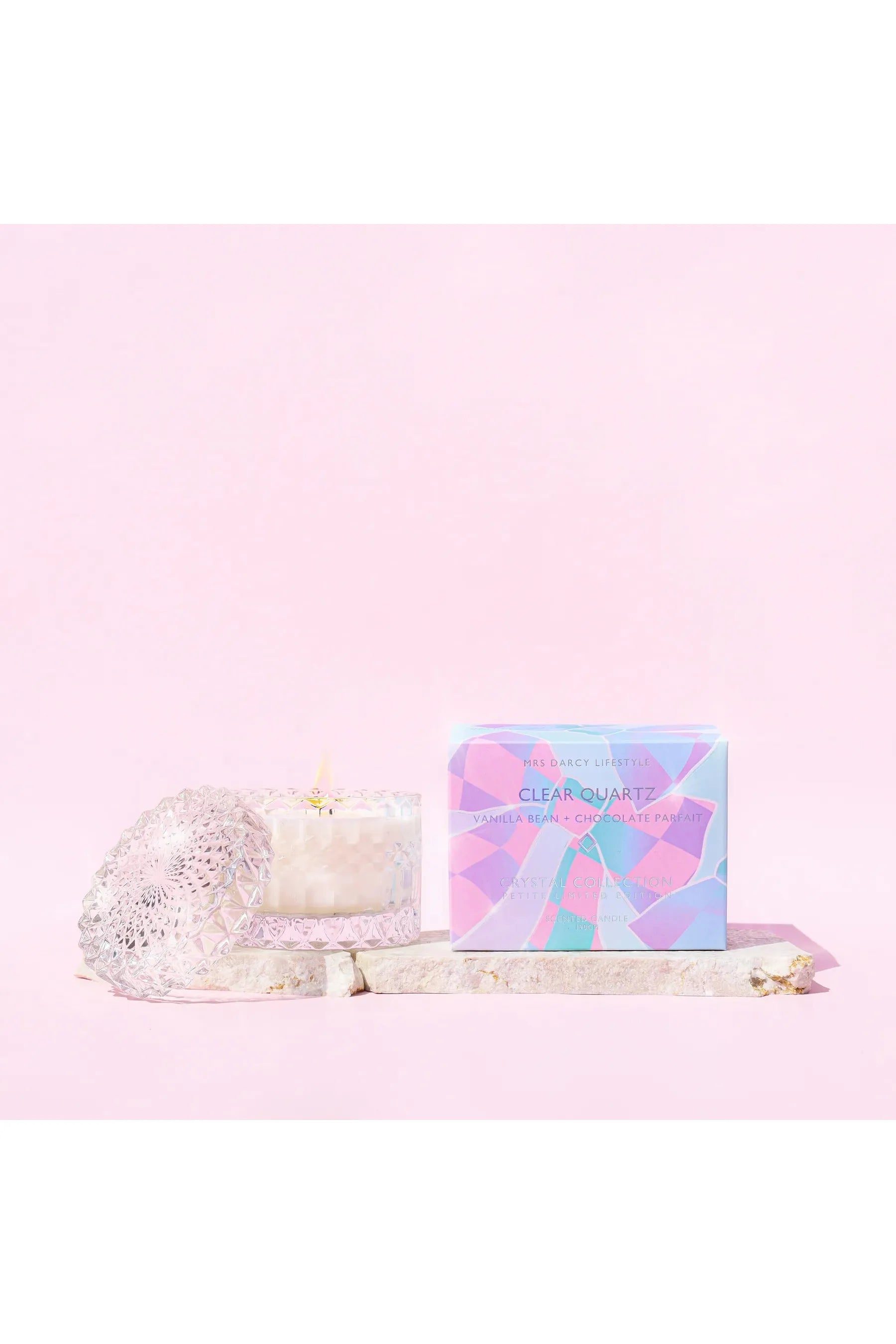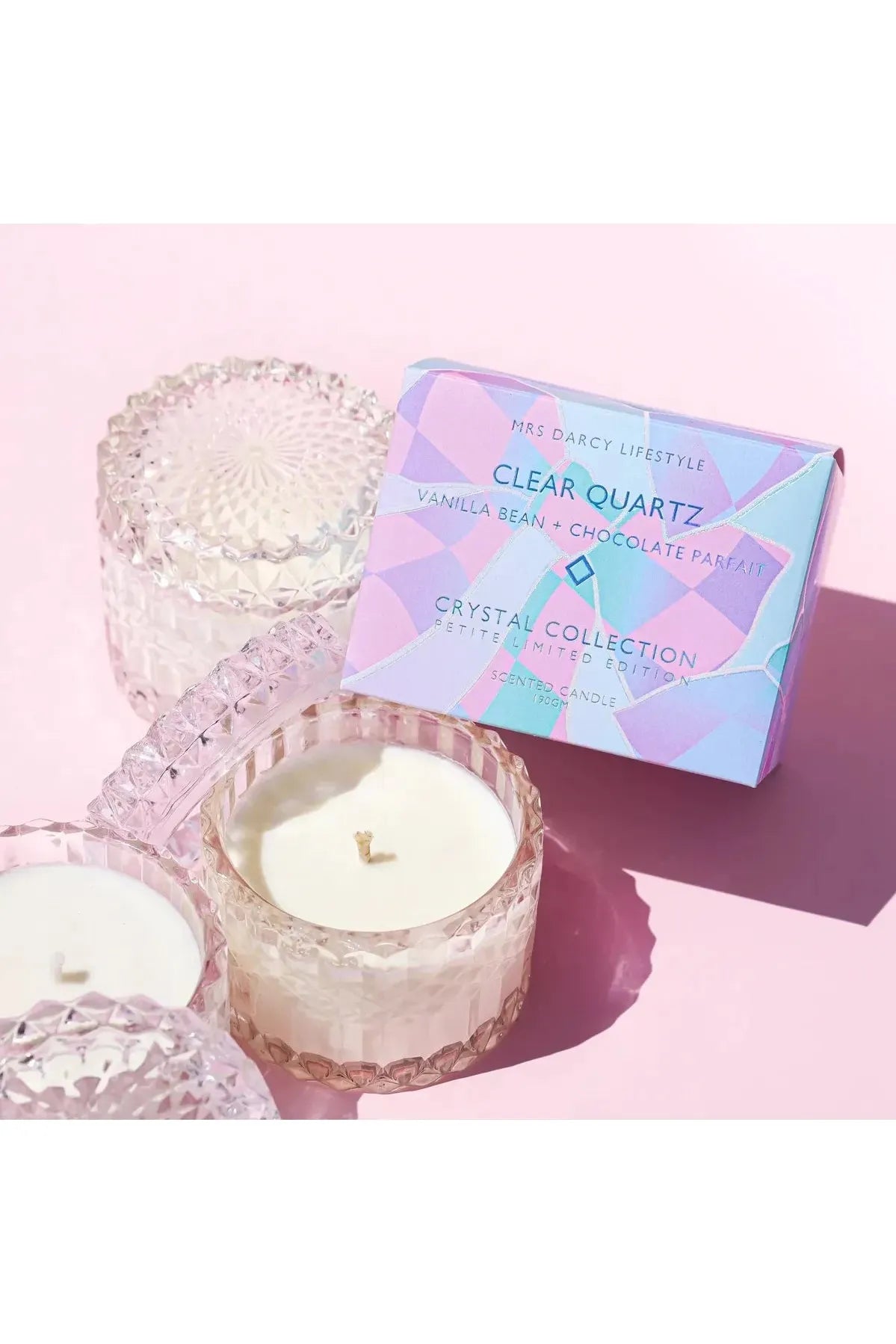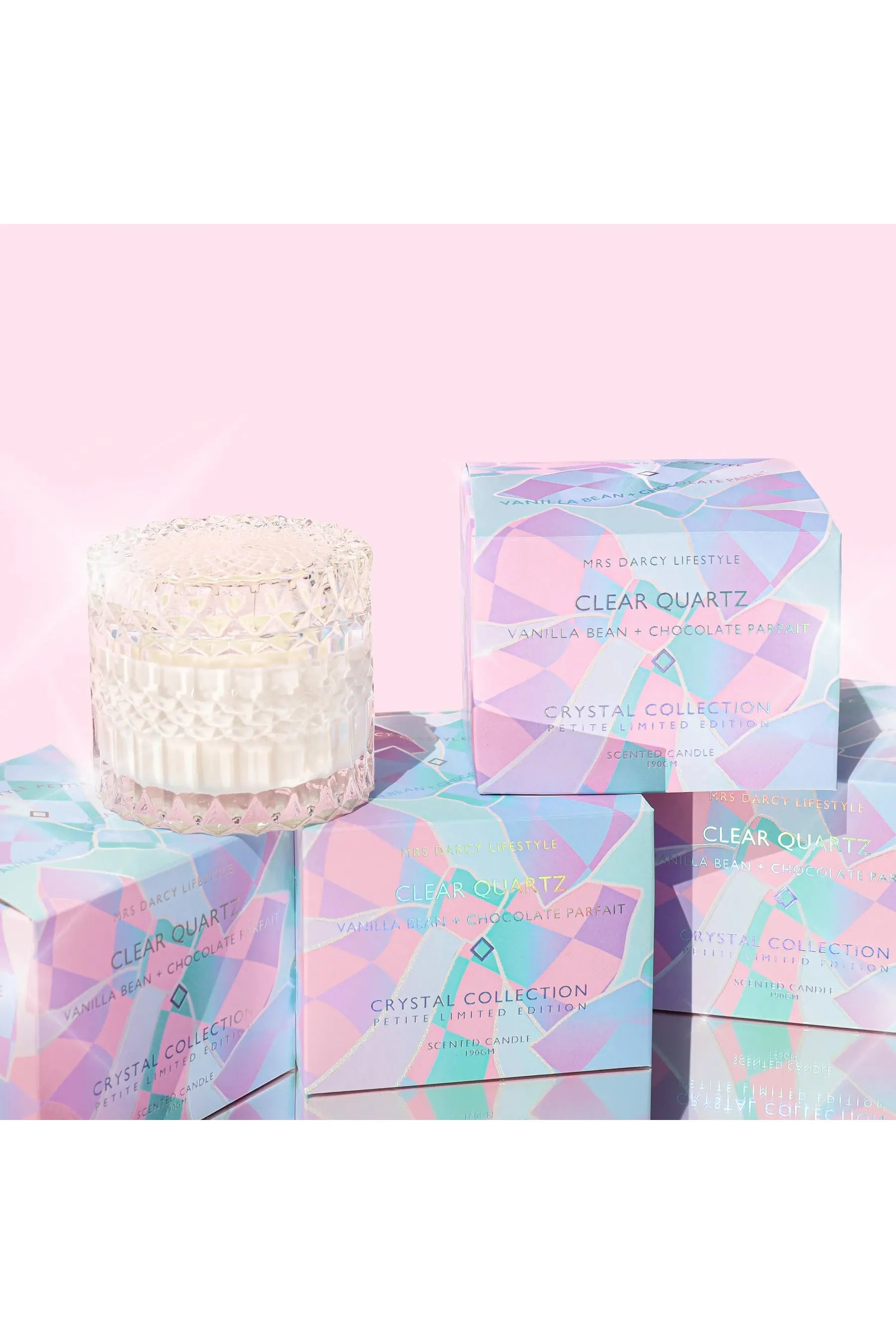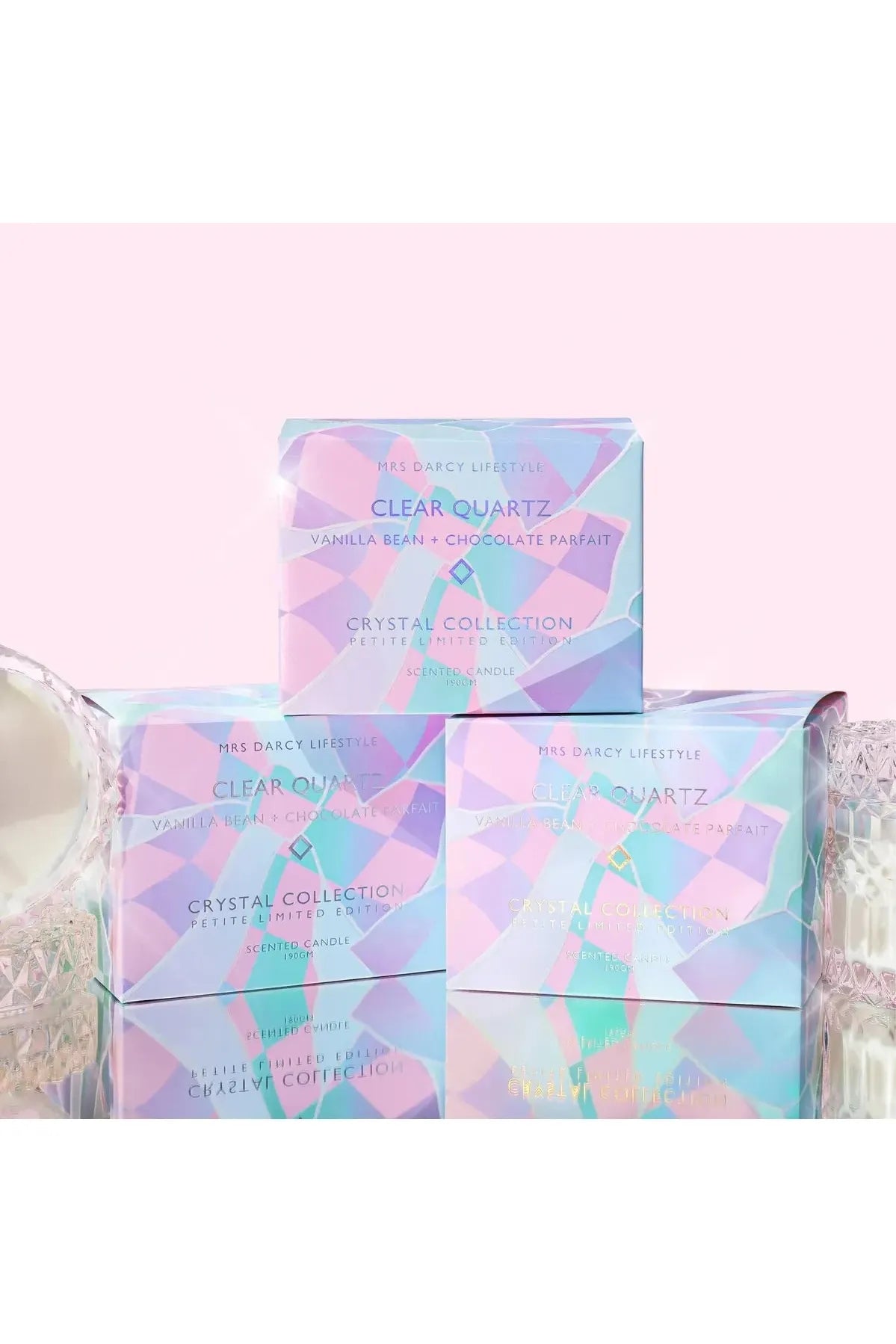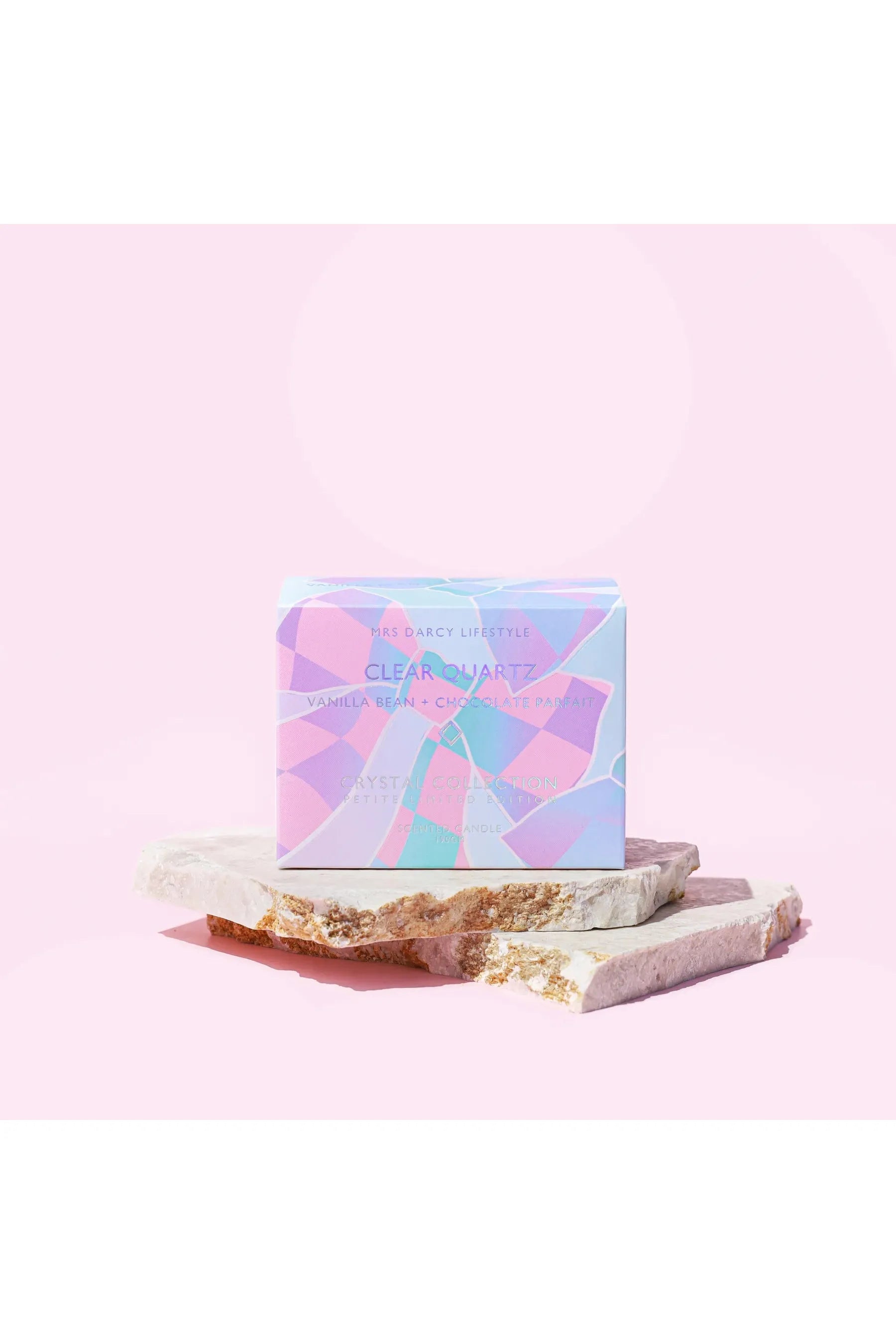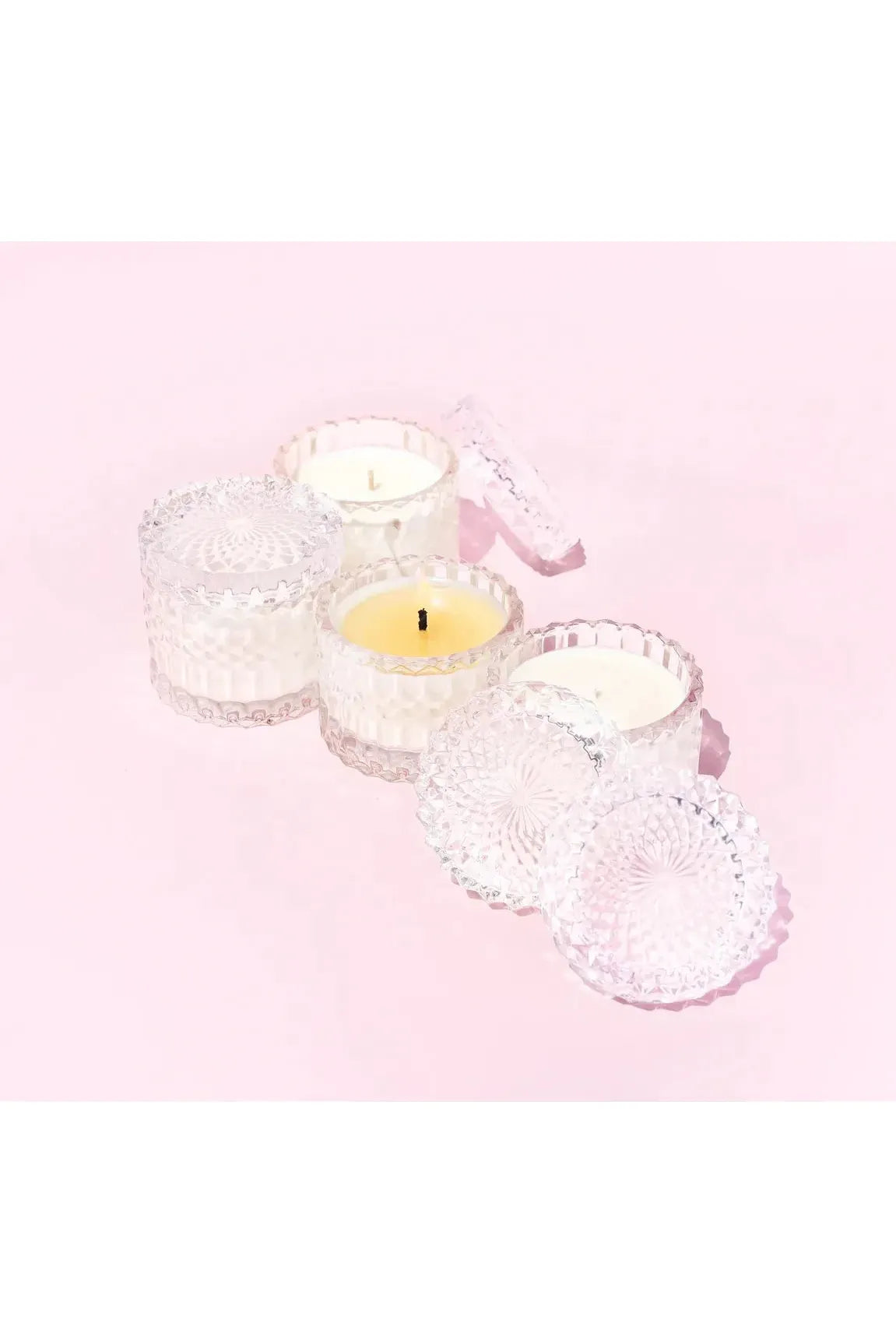 CLEAR QUARTZ CANDLE - PETITE - VANILLA BEAN + CHOCOLATE PARFAIT
CLEAR QUARTZ CANDLE PETITE - VANILLA BEAN + CHOCOLATE PARFAIT 
Clear Quartz's creamy Vanilla Bean and decadent Chocolate Parfait invite you to sit back, relax and join the table for the indulgent fragrance of your dreams.
A heart of Cream and Coco balances this mouth-watering fragrance with an air of oh-so-smooth luxury.
Vanilla, Fudge and Brown Sugar undertones warm the home with delight and a dash of sweet dessert.
Discover the magic of our Crystal Collection: inspired by the beauty of precious stones and crystals. These candles are for lovers of both impeccable scents and distinct glassware. Meet Petite size, for those who are all about the little things.