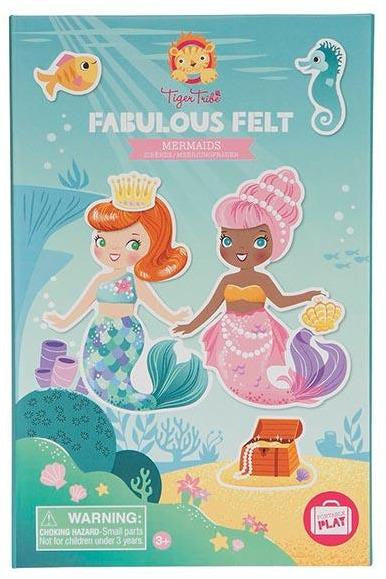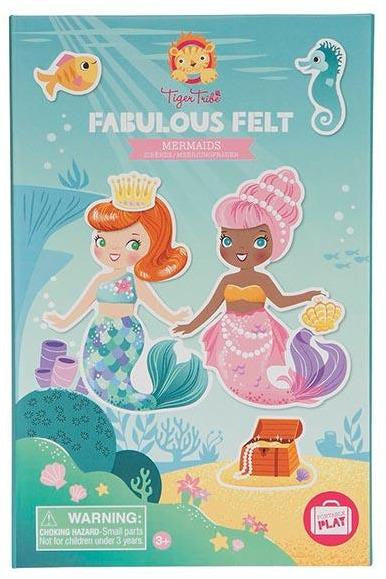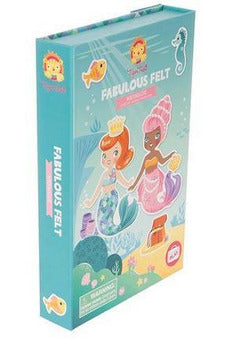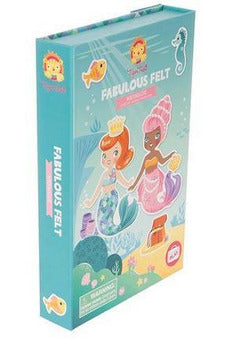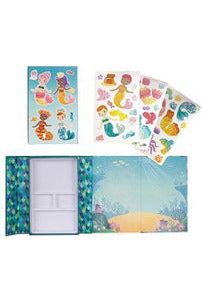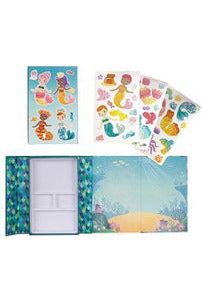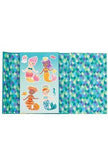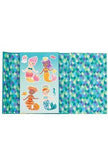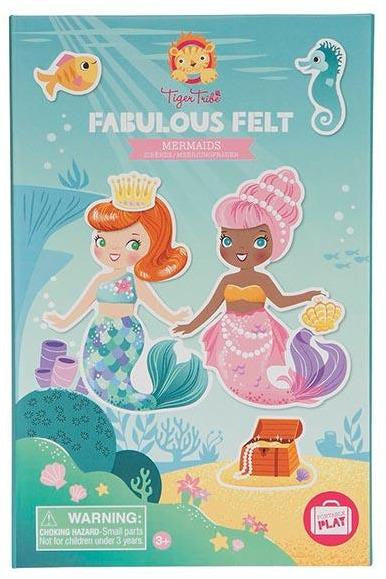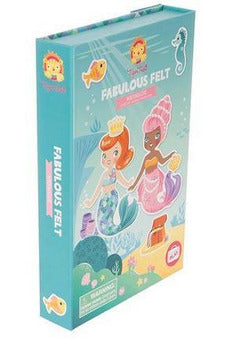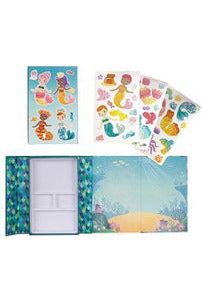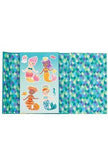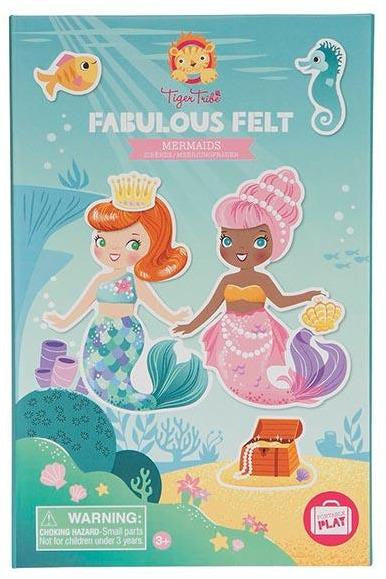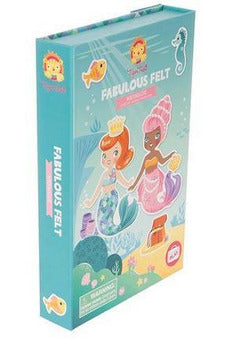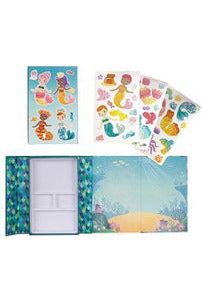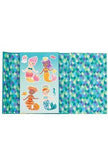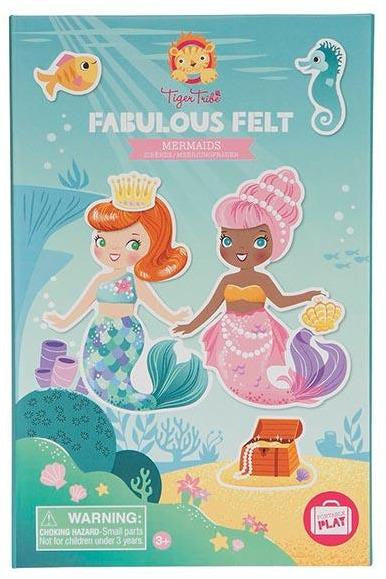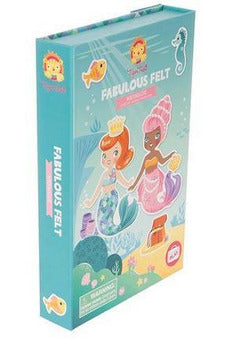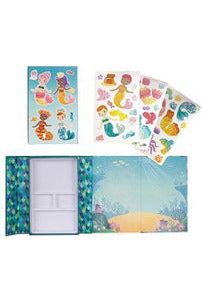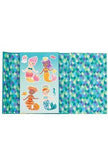 Tiger Tribe Fabulous Felt Mermaids
Bringing back fuzzy childhood memories, with our beautifully illustrated and so simple to use Fabulous Felt - Mermaids. Pop out the felt pieces and then mix and match to create a different picture, every time!
So many marine-inspired outfits to dress up your two pretty mermaids. Wondrous wigs and coral crowns, scallop shell accessories, designer tails, treasure chests full of pearls and plenty of fishy friends to share the fun. It's all about creating new looks and new characters every time you play.
Each kit contains everything you need, all packaged up in a self-contained box, with a magnetic flap to keep the contents safely stored. A must-have item for when mum and dad need some time out at the cafe. And perfect for keeping little hands busy when travelling. And at just 16cm(w)  x 24cm(h) each compact set is the ideal size to throw in your bag before you head out the door.
Each Fabulous Felt Set includes:

• 40 felt pieces
• fold-out fuzzy play board
• handy storage box with divided tray
Suitable age 3+